Weinstein Company Snatches Up Sarah's Key At TIFF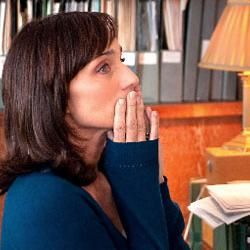 The Weinstein Company wasted no time slamming their wallets on the table at the Toronto International Film Festival. Making the first deal of TIFF, which began just yesterday, the Weinsteins picked up French film Sarah's Key, reports Deadline.
Based on the international literary smash by French journalist Tatiana De Rosnay and directed by Gilles Paquet-Brenner, the film consists of two intertwining storylines: the first takes place in 1942 during the peak years of infamous Jewish concentration camp Auschwitz, while the second tells the story of a 21st century American journalist who discovers her French husband has a horrible connection to the persecuted Jews of WWII. Rosnay's novel was translated into 15 languages and published in 22 countries, managing to strike that perfect balance of juicy historical novel and contemporary perspective that brings literature that rare clout.
The film features Kristin Scott Thomas, an actress fluent in both English and French, in the role of the journalist. We always knew the Weinsteins were quick on the draw and their move to buy the U.S. rights to Sarah's Key suggests they plan to continue being that aggressive mother hen tending to her golden (Oscar) eggs.
Your Daily Blend of Entertainment News
Thank you for signing up to CinemaBlend. You will receive a verification email shortly.
There was a problem. Please refresh the page and try again.