What Could Have Been: Hepburn As Peter Pan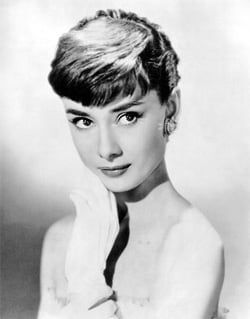 Now here's an interesting look at what might have been. Imagine a version of Peter Pan starring Audrey Hepburn in her prime as the boy who refused to grow up, and Sir Laurence Olivier as his pirate nemesis, Captain Hook. It could have been, if not for the pirate approach to the rights of the story by none other than Walt Disney himself.
The UK Telegraph has a great look back at plans for a live-action Peter Pan movie that was embroiled in a legal battle until plans had to be completely scrapped. It's also an interesting look at the way Walt Disney conducted business, both as a company and as a person, attempting to stronghold others away from their particular flavor of family entertainment.
In a nutshell, the London Great Ormand Street Hospital for Children planned to create the live action film mentioned above, with a stellar cast. Unfortunately this was after Disney put out their animated version of the story. Disney then claimed that it owned all rights to Peter Pan, despite the fact that J.M. Barrie had gifted the rights to the play to the hospital in 1929, almost twenty-five years before Disney's animated version came out (it should be noted that Disney had to pay for the rights to make the animated movie, although it was only a small amount).
The Hospital had hoped to make tens of thousands of pounds through the film version, and they did wind up making that by the time the lawsuit was settled, although who knows how much it wound up costing the Hospital to fight the battle in court (they were awarded 14,000 pounds in compensation, and 30,000 pounds in costs).
The records, confidentially held in the hospital's archive, also shows the cutthroat side of Disney, who the Hospital accused of putting the needs of sick children below the studio's business needs. Considering the studio now shuts down preschools for unlicensed depictions of their mascot, Mickey Mouse, I have to say this whole lawsuit holds true of what I expect from the goliath that is Disney. Still, it's a shame to think about what the studio ended up killing for the movie-going audiences: a chance to see Hepburn and Olivier face off as Peter Pan and Captain Hook.
Your Daily Blend of Entertainment News
Thank you for signing up to CinemaBlend. You will receive a verification email shortly.
There was a problem. Please refresh the page and try again.