Why Batman v Superman Ran Away From Captain America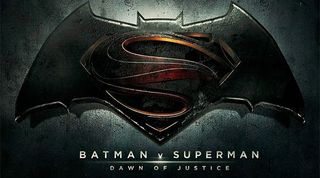 So, Warner Bros. certainly made some plans this week. As you recall, the studio announced the release dates for eight bajillion new DC Comics properties, officially starting the arms war against Marvel. And the first salvo was... moving the release date of Batman V. Superman: Dawn Of Justice away from a date where it would have had to compete with Marvel's Captain America 3. Not the best way to declare your intentions, but the WB seems to feel that airlifting the movie back into March 2016 isn't the worst idea.
WB head of distribution Dan Fellman defends the decision to shift Batman V. Superman: Dawn Of Justice quite rationally. He tells his corporate colleagues at the WB-owned Entertainment Weekly:
Woah, dude memorized the summer box office season. This guy is hardcore.
It's true that this year is an excellent case study, at least in regards to the domestic box office. The two biggest films of the year domestically are Captain America: The Winter Soldier and The Lego Movie, which bowed in the spring. And aside from Transformers, no other film opened at the level of The Winter Soldier until Guardians Of The Galaxy, an August release.
Oddly enough, this will be the fifth Zack Snyder film to open in March. The director seemed to do his part to make March seem viable when 300 opened to a spectacular $71 million back in 2007. While he eventually released Sucker Punch in the period as well, his Watchmen did have a March debut of $55 million before falling apart afterward. Also, hey, remember when The Hunger Games made $400 million in March? Guess what? Warner Bros. does.
Fellman also discussed those mystery WB dates... while we have sports on the calendar right now, Fellman suggests we might see the announcement of a few titles as soon as the end of this month. That's quite a thumb in the eye to Marvel, who has their own mystery slate, with no current plans to reveal those titles. When asked about Justice League coming right after Dawn Of Justice, Fellman says, "While it hasn't been officially announced... I think it's a pretty good bet." Justice League, Justicing soon!
Your Daily Blend of Entertainment News
Thank you for signing up to CinemaBlend. You will receive a verification email shortly.
There was a problem. Please refresh the page and try again.