Why Chris Pine May Actually Be Playing Two Wonder Woman Characters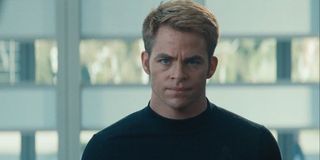 Months after it was confirmed Chris Pine will play Steve Trevor in Wonder Woman, we got our first look at the character a few days ago thanks to a picture of him next to costar Saïd Taghmaoui (which was later deleted). The Star Trek Into Darkness actor was garbed in early 20th century clothing, confirming that at least part of the movie will be set in the past. This left some fans confused since it was assumed Trevor will be seen in the present day alongside the Amazon warrior. Now it's being reported that Pine may be pulling double character duty, not just playing Steve Trevor, but his ancestor as well.
Rumor has it that Pine is playing Trevor's grandfather during Wonder Woman's flashbacks. This is the man that crash-lands on Themyscira during World War I, and after meeting Diana, he shows her the outside world, helps her defeat reported main antagonist Ares, and passes away soon after. Then, according to Heroic Hollywood, Diana will meet the grandson in the present day, and just like his grandpa, he'll help her take down Ares again.
It's worth noting that the timeline of the Trevor family doesn't quite line up. Like Pine, both Trevors will be around 35 in their respective eras, and since the flashbacks are reportedly taking place at the latest by 1918, the grandfather would have been born around in the early-mid 1880s. For someone Pine's age nowadays to have a grandfather from that long ago isn't impossible, but it's also highly unlikely. Great-grandfather would make more sense. That nitpick aside, this is a page straight out of the Wonder Woman TV series' book. In the Lynda Carter-led show, actor Lyle Waggoner also played two members of the Trevor family: Steve Sr. in Season 1's World War II setting and his son Steve Jr. 30 years later during Seasons 2 and 3.
In the comics, it was the main Steve Trevor that crash-landed on Themyscira (during World War II in the original story) and fell in love with Diana. However, for Wonder Woman, it sounds like the filmmakers have opted to split his comic book history among two characters, with the grandfather ending up on the island and the grandson getting to work with her more closely in our time.
When Chris Pine signed onto Wonder Woman, his deal included other pictures, so it's practically guaranteed we'll see more of the present day Trevor in the DC Extended Universe. He has always been one of Wonder Woman's most important supporting characters, though since the New 52 began, he has been more prominent in the DC universe as the head of A.R.G.U.S., which hints at a presence in the Justice League movies.
You can look Chris Pine in action as Steve Trevor (be it one version or two) when Wonder Woman flies into theaters on June 23, 2017.
Your Daily Blend of Entertainment News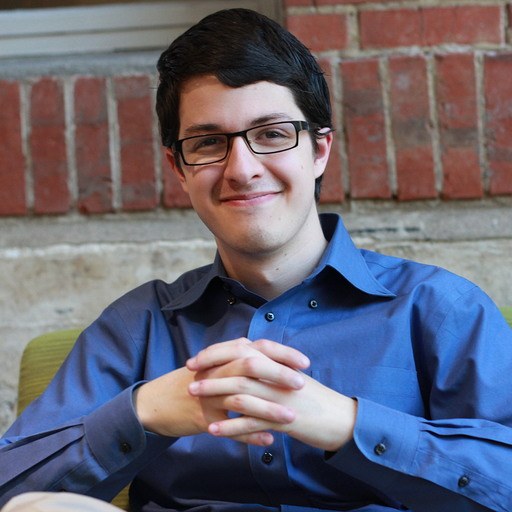 Connoisseur of Marvel, DC, Star Wars, John Wick, MonsterVerse and Doctor Who lore. He's aware he looks like Harry Potter and Clark Kent.