Why David Fincher Refused To Direct Star Wars Episode 7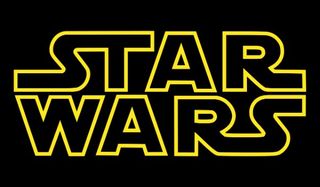 Back in 2012, before J.J. Abrams landed the job of directing Star Wars: Episode VII, David Fincher's name was linked to the upcoming film. As it turned out, those early rumors weren't just speculation – Fincher actually spoke with producer Kathleen Kennedy about the job, but things never quite came together for The Girl With the Dragon Tattoo filmmaker. Now he's revealing what happened.
Fincher is currently out doing press events to promote his latest feature, Gone Girl, and he recently sat down for a chat with the folks over at Total Film. During the course of the discussion, Episode VII came up and Fincher revealed how he envisioned Star Wars, and why he probably wasn't the best fit for the gig. It's a tantalizing bit of sci-fi history, if only because it allows us all to sit back and ponder just what a Fincher Star Wars film would have looked like.
The early discussion with Kathleen Kennedy appears to have made the director uneasy. "I talked to Kathy about it, but I think that it's a different thing from... I don't know what Disney-Lucasfilm will be like."
Looking backwards, this makes sense. If Fincher met with Kennedy back in 2012, in the aftermath of the Disney merger, no one really knew where a Disney-backed Star Wars was going. There was a lot of hysteria back in those early days, with people fretting that the series would be compromised to fit their new owners' squeaky clean theme park image. It was not unlike what happened in the aftermath of Disney acquiring Marvel, and we know how that's worked out, but I can understand Fincher's trepidation.
The bigger factor appears to be that Fincher wanted to make a film more like Empire Strikes Back and felt that the studio wouldn't be as interested in that.
As we don't really know what direction JJ Abrams' Episode VII is moving, it's hard to determine if Fincher's feelings were right on this front. Disney probably doesn't want something as dark as The Empire Strikes Back, at least not for the first film in a new trilogy, but the thought of Fincher making a film like Empire would have us geeking out big time.
Honestly, though, it's the last comment that David Fincher offers up that really seems to encapsulate why it didn't work out.
What do you guys think? Would you have preferred a Fincher-helmed Star Wars or are you happy with the hiring of JJ Abrams?
Your Daily Blend of Entertainment News