Why Disney Executives Apparently Think Avengers 2 Was A Failure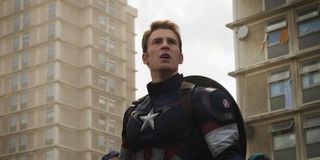 When Marvel released Avengers: Age of Ultron earlier this year, it went on to make $1.4 billion dollars at the worldwide box office, and currently sits at number six on the list of the highest earning films of all time. By just about any standard you use to measure such things, that can only be viewed as a success, right? However, at least some executives at Disney, Marvel's parent company, think the film is a failure.
According to Bleeding Cool's sources, even though Age of Ultron made a butt-load of money, and got solid reviews (it has a 74% "fresh" on review aggregator Rotten Tomatoes), it didn't make enough money, and it didn't earn enough praise. Especially when compared to the 2012 original, which made $1.5 billion and has a 92% RT rating. Perhaps when you standards are that high, your definition of what is and isn't a failure starts to change.
This "failure" also had some unexpected consequences. Over the last few days, there has been a great deal of talk about the shake up in the executive ranks at Marvel, specifically the rift between Marvel CEO Isaac Perlmutter and Marvel Studios President Kevin Feige, and the dissolution of the so-called Creative Committee.
Over the years, a number of negative stories have come out about Perlmutter—he's apparently the reason why there haven't been any Black Widow toys, because, with a background in toys, he reportedly said no one will buy female action figures—as well as the Creative Committee. They were notoriously slow when it came to getting notes back to filmmakers, and one of the reasons why Edgar Wright walked away from Ant-Man recently.
The sources at Disney say these tensions have been building for some time, and when Avengers: Age of Ultron "underperformed," Feige was able to leverage this with the House of Mouse to move the film side away from Perlmutter and the Committee. They reportedly still have stronger ties to the TV side of things, so they aren't completely out of the picture, but this is a titanic shift.
A number of outlets seem to believe that this move, giving Kevin Feige more creative control, will be a good thing as the Marvel Cinematic Universe moves into Phase 3—though don't expect to see any changes too soon, as the next chapters, Captain America: Civil War and Doctor Strange, are already deep into production and pre-production, respectively. MCU films have often been criticized for being overly similar across directors and characters and creative teams, so perhaps this could lead to more aesthetic control for individual filmmakers and allow them to put a more personal stamp on their films.
We'll have to wait and see how that pans out, but even with all of this, it's hard to imagine a scenario where anyone calls Avengers: Age of Ultron a failure, regardless of the context.
Your Daily Blend of Entertainment News
Thank you for signing up to CinemaBlend. You will receive a verification email shortly.
There was a problem. Please refresh the page and try again.