Young Adult Version of 50 Shades Of Grey Picked Up By Warner Bros.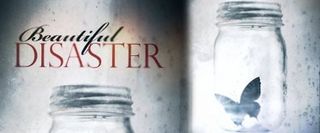 Twilight and The Hunger Games have shown that YA novels—particularly ones with forbidden romances at their core—are hot commodities, spurring studios to throw their noses into countless novels in search of the next big thing. While it remains to be seen how this rush will impact movies and their audiences, it's good news for up and coming authors as bidding wars mean fat paydays. The latest of these came for self-published novelist Jamie McGuire, who just sold the movie rights to her YA book Beautiful Disaster to Warner Brothers.
THR reveals WB and CBS Films were both bidding for the novel, which—like the much buzzed about Fifty Shades of Grey—began as a self-published e-book that was later snatched up by a professional publishing house. The book has also earned a fervent fanbase, though its not yet as broad as Fifty Shades. But with more than 200,000 copies sold and an appearance on the illustrious bestsellers list of The New York Times it's little wonder these studios are so interested.
But these aren't the only similarities to E.L. James steamy novel. Described as "a YA-friendly Fifty Shades of Grey, Beautiful Disaster also centers on a sexually charged romance between a college student and the domineering man who intrigues her. In this instance, Abby Abernathy is such a goody two shoes she doesn't drink or even curse. Yet she can't ignore her attraction to apparent bad boy Travis Maddox, who is leanly muscular and coated in in tattoos. A romance begins and then in the way of classic teen movie conventions, the two make a bet. If Abby wins, Travis must be celibate for a month, but if he wins, she must move-in with him for a month…where presumably sex is on.
Having the basic outlines of Fifty Shades but lacking the kinky elements that could make it hard to get past the mercilessly prudish MPAA and mainstream marketing, Beautiful Disaster seems a shrewd alternative for Warner Brothers. It'll offer all the teasing titillation without any of the tricky to sell BDSM. You know, for teens.
Staff writer at CinemaBlend.
Your Daily Blend of Entertainment News
Thank you for signing up to CinemaBlend. You will receive a verification email shortly.
There was a problem. Please refresh the page and try again.