The Goldfinch Movie Updates: What We Know So Far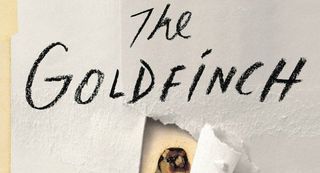 Among the many great books in development for the inevitable feature adaptation is Donna Tartt's Pulitzer-winning novel The Goldfinch. While we continue to wait for news that the Goldfinch movie is moving forward toward production, we've collected what information we have about the movie.
The Goldfinch (The Book)
Published in 2013, Donna Tartt's The Goldfinch was received with mixed to positive reviews from critics and readers, a lengthy run on the New York Times best seller list, and the Pulitzer Prize for Fiction in 2014. A movie adaptation was inevitable, but the book clocks in at well over 700 pages, so this adaptation will be no easy task.
What The Goldfinch is About
The story begins with its lead character, Theo Decker, surviving an accident that takes the life of his mother. Not only does this horrific ordeal put him in the possession of a priceless work of art -- Carel Fabritius' The Goldfinch painting -- it also sends him down a very uncertain path. One that involves a wealthy New York family, a gambling father and his drug-using girlfriend, a Russian loner, and an antique furniture dealer. Without delving too far into spoiler territory, it's probably fair to describe The Goldfinch as a journey story, focusing on Theo's challenged life through adolescence and into early adulthood.
What We Know About The Film's Development
Warner Bros.' development of the film took a notable step forward this summer, when it was revealed that John Crowley would be directing The Goldfinch, based off a screenplay from Tinker, Tailor, Soldier Spy writer Peter Straughan. The Irish director made a name for himself with Brooklyn in 2015, which was nominated for three Oscars, including a nod for Best Picture. While Brooklyn is tonally very different than what we expect The Goldfinch to be, it's a comfort to know the film is in the capable hands of a talented director, who's familiar with working with adapted material. The Goldfinch also shares a (relatively) similar location, as much of the story takes place in another borough of New York City (Manhattan). New York's relevance in The Goldfinch borders on being another character in Theo's life, so the setting absolutely matters, much in the way Brooklyn did to the 2015 film.
Who should play Theo?
EW suggested Daniel Radcliffe for the part of Theo, which certainly makes sense when we take into account Boris' nickname for Theo ("Potter"), however I picture a different actor in this part. In truth, I almost never mentally cast an actor in the role of a character while I'm reading a book, but The Goldfinch was an odd exception. Right around the time Theo jumps from teenager to adulthood, Nicholas Hoult's face (in glasses) came to mind, and after that, he's who I pictured as adult-Theo for the rest of the book. So I wouldn't mind seeing him in this part. However, as of October 2017, it's looking like Ansel Elgort will play the lead role.
Theo is a tricky role to cast, as he's such a complex character. One whose mother's positive influence never quite leaves him, but who also faces challenges and misfortunes that draw out a darker side. Substance abuse plays a pretty heavy factor there. And all the while, Theo is constantly trying to adapt and blend in among his peers. He's also not the most reliable of narrators, which certainly works for the story, but could prove to make the adaptation of this character to screen a challenging task.
Ansel Elgort is no stranger to book-to-screen adaptations. The actor got his start playing Tommy in the most recent adaptation of Stephen King's Carrie. From there, he took on the role of Caleb in the adaptation of Veronica Roth's Divergent series, after which he broke our hearts with his performance of Gus in the feature adaptation of John Green's The Fault in Our Stars. His most recent notable role was a pretty fantastic performance in Edgar Wright's Baby Driver.
Other Casting
Casting of the film may give us an indication of how they're going to abridge the source material. Will the movie spend a significant amount of time focusing on Theo's teen years, including his stay with the Barbours and the time he spent living in Las Vegas? Or should we expect a bigger jump forward from early teens to later adolescence? The development of Theo's friendship with Boris seems too important to cut out, but in the interest of condensing this lengthy story into a feature-length movie, we may have to prepare ourselves for a significantly trimmed down version of Donna Tartt's novel.
Casting has begun to roll out for the film, with Ansel Elgort on board for Theo, Variety has since reported that Willa Fitzgerald (Scream) is being lined up for the role of Kitsey. Meanwhile, Dunkirk actor Aneurin Barnard will take on the role of adult Boris, with Stranger Things vet Finn Wolfhard playing young Boris. Other well known faces who will fill the film are Luke Wilson as Theo's dad Larry, Westworld's Jeffrey Wright as Hobie and Sarah Paulson of American Horror Story fame as Xandra. According to Variety, Theo's true love, Pippa, will be played by Ashleigh Cummings.
Your Daily Blend of Entertainment News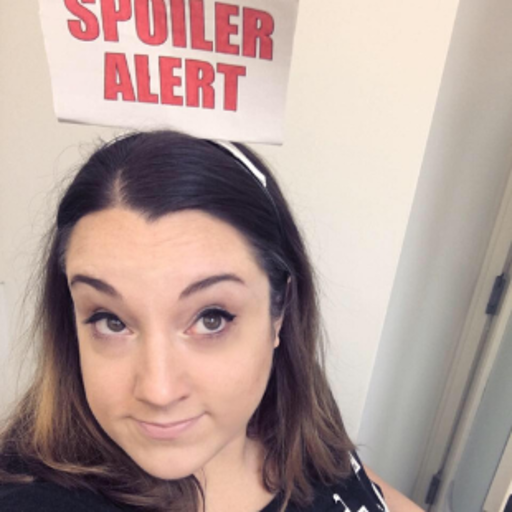 Assistant Managing Editor
Kelly joined CinemaBlend as a freelance TV news writer in 2006 and went on to serve as the site's TV Editor before moving over to other roles on the site. At present, she's an Assistant Managing Editor who spends much of her time brainstorming and editing feature content on the site.