7 Directors The Flash Movie Should Be Looking At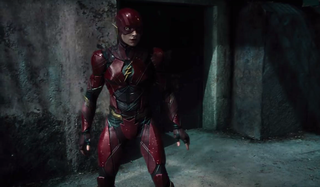 The Flash may be The Fastest Man Alive, but his first solo theatrical movie is having trouble moving forward. Earlier this year, Abraham Lincoln: Vampire Hunter's Seth Grahame-Smith departed as director of The Flash, but he was soon replaced by Dope's Rick Famuyiwa. Unfortunately, on Monday it was announced that Famuyiwa exited the project due to "creative differences" (supposedly he wanted to do an edgier take than what Warner Bros and DC wanted). Now The Flash has lost two directors, and with only a few months to go until principal photography is set to begin, they need to find someone soon and, like the eponymous hero, they need to be fast.
While The Flash's situation behind the scenes is definitely troubling, we've come up with a list of candidates who would be worthy successors to Famuyiwa. They all come from different backgrounds, but they have what it takes to pick up the pieces and move forward to make this DC movie the best it can be. First up, let's start with someone who assisted DC's biggest rival in a time of need...
Adam McKay
Most of you know Adam McKay through his collaborations with Will Ferrell, like Anchorman and Step-Brothers. However, he does have some superhero experience under his belt thanks to re-writing the Ant-Man script with Paul Rudd. McKay is expected to also tackle the Ant-Man and the Wasp story, but as far as we know, that's the extent of his involvement. The Flash would be the prime opportunity for him to helm his own superhero movie, and if necessary, he can make adjustments to the script. For those who think McKay's body of work is too goofy for him to be a serious Flash contender, you need to check out his 2015 hit, The Big Short. That Academy Award-nominated movie proved he can handle a drama infused with comedy, which is something The Flash is expected to be.
Drew Goddard
Drew Goddard has waited a long time to fully oversee a superhero project. He was originally the showrunner for Daredevil and wrote the first two episodes of Season 1, but he left before shooting kicked off. He was also supposed to direct the Sinister Six movie, but after Sony scrapped the Amazing Spider-Man universe in favor of bringing a new Wall-Crawler into the MCU, that project was axed. Given his experience with science fiction, ranging from writing episodes of Lost to penning The Martian, The Flash would be an excellent movie for him to put his skills to work. After all, Flash is one of the more sci-fi heavy corners of the DC universe thanks to The Rogues, the Speed Force and more.
Alfonso Gomez-Rejon
Alfonso Gomez-Rejon has spent most of his career in Hollywood as a second unit director, but he recently stretched his muscles as the man in charge helming 2014's The Town That Dreaded Sundown and 2015's Me and Earl and the Dying Girl. He would hopefully bring the same comedy-drama elements from that second movie to The Flash. Remember, just because one hasn't directed a blockbuster before doesn't mean they're not capable of delivering a good one on their first attempt. That was the case with Rick Famuyiwa, but because of his work on Dope, Warner Bros felt he would be a good fit for the Scarlet Speedster (for a time). The same could work for Gomez-Rejon, as long as he remembers to inject those quieter personal moments so the characters feel more real.
Lexi Alexander
Punisher: War Zone may not be the most beloved superhero movie, but many Punisher fans believe it was better than Frank Castle's 2004 movie and felt closer to the source material. The movie's director, Lexi Alexander, recently jumped back into the live action superhero game when she directed the Arrow episode "Beyond Redemption" and the Supergirl episode "Truth, Justice and the American Way." She was also one of the names tossed out for directing Wonder Woman years back. It's about time Alexander receives a second chance at helming a cinematic superhero tale. If you follow her on social media, you know she's a "think outside the box" kind of person, so ideally that means she would bring a unique flair to the Scarlet Speedster's first solo adventure.
Ruben Fleischer
From what we've learned so far, The Flash is aiming to be a lighter action movie, more similar to Suicide Squad than Batman v Superman: Dawn of Justice. Well, when it comes to that kind of tone, Ruben Fleischer would be in his wheelhouse. He has plenty of experience in the action-comedy realm from directing Zombieland (and its upcoming sequel) and 30 Minutes or Less. He also explored the world of organized crime through Gangster Squad, so helming a superhero movie would be an interesting step from there. As seen in Suicide Squad and the Justice League preview, this version of Barry Allen is more humorous, so you need someone who can effectively expand on his charm, as well as make sure the other characters have interesting personalities.
F. Gary Gray
F. Gary Gray has been directing movies since the 1990s, with his resume including Friday, The Italian Job and Law Abiding Citizen. However, the last few years have been particularly kind to him. Following the enormous success of Straight Outta Compton, he was tapped to direct Fast 8, which hits theaters on April 14, 2017. Needless to say he's on a role, so Warner Bros and DC would be wise to snatch him up for The Flash. He'll be hot off overseeing a high-octane adventure, and his other credits prove he knows how to make an exciting movie, which The Flash needs to be and then some. All this being said, if Gray is hired, Warner will need to delay blockbuster's principal photography, because currently its launch date overlaps with Fast 8's post-production period and press promotion.
Edgar Wright
Most of you reading this list know that Edgar Wright's past experience with superhero movies hasn't been great. In 2006, a few years before the Marvel Cinematic Universe launched, he boarded Ant-Man as its director, but in 2014, he departed the movie over "creative differences." It's understandable if he would be hesitant about trying his hand as another movie in this genre, but The Flash would nonetheless be an excellent opportunity for him. Not only is Wright more than capable of directing a funny movie, but he's also a comics fan, which is a nice bonus. Plus, look at his 2010 movie Scott Pilgrim vs. The World. It was frantic, funny and unique. That's what The Flash will be like...but with less absurdity. Things didn't work out with Marvel, but maybe Wright would have better luck at DC.
Your Daily Blend of Entertainment News
Connoisseur of Marvel, DC, Star Wars, John Wick, MonsterVerse and Doctor Who lore. He's aware he looks like Harry Potter and Clark Kent.