The Lion King Cast: Where Are They Now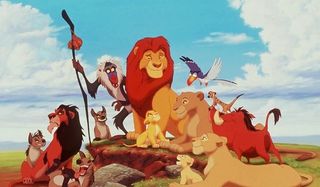 With Disney's live-action remake machine in full swing, it was inevitable that The Lion King was going to be a high priority for the studio to put into production. In fact, it's such a high priority that director Jon Favreau is tackling it before any sort of movement is made on The Jungle Book's sequel. Who could blame him for jumping at the chance to retell this Disney classic, as it's still one of the most popular films from their animated canon, even after 22 years of existence.
Part of that film's success could be chalked up to the stellar cast that was assembled to bring The Lion King to life. Sure you can recite the dialogue by heart and sing the songs at top voice on cue, but can you recall where all of the cast members are today? Whether you can or can't, it seems like a good time to catch up with the cast of The Lion King. Whoever they get to voice these classic characters in the new film, it's going to be tough to beat this roster of talent.
Matthew Broderick
Already a big name for several choice films throughout the 80's, Matthew Broderick began a sort of career renaissance with his role as the adult version of Simba in The Lion King. Despite the tragic backstory, one could definitely see a Ferris Bueller sort of vibe in Simba's character, and it was a role that served as a perfect transition into Broderick's later career in both drama and comedy. As of late, Broderick has become more of a star on the stage, with The Producers and Nice Work If You Can Get It earning him sterling notices, though he was most recently seen in Warren Beatty's Rules Don't Apply.
Jonathan Taylor Thomas
Who better than then teen heartthrob Jonathan Taylor Thomas to play the younger version of a character that was being voiced by a very grown up Ferris Bueller? Thomas, or "JTT" as his fans like to call him, was a big name on the ABC hit sitcom Home Improvement, and would eventually make two more live action films at Disney - Man of the House and I'll Be Home For Christmas. By 1998, Jonathan Taylor Thomas left acting to focus on his studies, which included missing out the finale for Home Improvement. But by 2000, he returned to the fold with roles on TV shows like Smallville and, most recently, Last Man Standing.
James Earl Jones
A veteran of stage, screen and franchise acting, James Earl Jones' Mufasa may die in the first act, but his presence was felt throughout the film. With all three original Star Wars under his belt, not to mention scores of other film classics, his presence was one of the most iconic in the entire cast roster. Jones would not only go on to voice Mufasa again in The Lion King II: Simba's Pride, he also continues to be the voice of Darth Vader in the Star Wars universe, with his most recent appearance taking place during Rogue One: A Star Wars Story.
Jeremy Irons
As another iconic villainous type in The Lion King's cast, Jeremy Irons actually got to play the villain of the piece as well. His rendition of Scar is still ranked as one of the top baddies of Disney history, and it's a credit to a career that saw him play evil in both fictional and non-fictional capacities. Jeremy Irons was most recently seen as Alfred in Batman v. Superman: Dawn of Justice, a role he'll continue to play throughout the DC Universe's future films, and can next be seen in this month's Assassin's Creed.
Nathan Lane
Mostly known in the Broadway theater community for his work at the time, Nathan Lane probably had no idea the hit he'd have on his hands as the meerkat Timon. But when The Lion King took off like a rocket, "Hakuna Matata" became a household catchphrase, and Lane a household name. He would parlay this success into other films like The Birdcage, but the stage was still his primary love. Lane would later reteam with Matthew Broderick for both The Producers and The Odd Couple on Broadway, and has more recently been seen in his guest role on ABC's Modern Family.
Ernie Sabella
As if The Lion King didn't have enough theatrical actors to its credit, in came Ernie Sabella, who'd made a name for himself with shows like The Robber Bridegroom and Guys and Dolls. Coincidentally enough, the man who would be Pumbaa had not only co-starred with Nathan Lane in that last show, he also went on to partner with him in the revival of A Funny Thing Happened On The Way To The Forum, as well as with bit parts in films like Mouse Hunt. Out of all of the cast members of The Lion King, Sabella is the only one to currently reprise their role full-time on Disney Junior's animated show, The Lion Guard.
Whoopi Goldberg
A comedic legend by the time The Lion King knocked on her door, Whoopi Goldberg was already an Academy Award winner and a prolific film performer. Yet her performance as the de facto leader of Scar's hyena henchmen, Shenzi, is at times comedic and downright threatening. After her time on The Lion King, Goldberg would reprise two of her most famous roles in Disney related pictures, both as Sister Mary Clarence in Sister Act 2, and Shenzi in The Lion King 1 1/2. She is currently at home on the panel for ABC's The View.
Cheech Marin
Most kids today probably recognize Cheech Marin's voice as Ramon from the Disney/Pixar hit Cars, but before he became a low-rider, he was Tito the chihuahua in Oliver and Company and Banzai the hyena in The Lion King. Mostly known for his career as a comedian, most often paired with partner Tommy Chong, Marin opened up a new avenue of roles for himself with his time at Disney, as he went on to star in future kids films like the Spy Kids franchise and Beverly Hills Chihuahua, as well as became a frequent partner of film-maker Robert Rodriguez. Cheech can next be heard in Cars 3, debuting summer 2017.
Jim Cummings
Winnie The Pooh. Darkwing Duck. Pete from Goof Troop. Chances are, if you're a fan of animated voice acting, you're a fan of Jim Cummings - the legendary voice behind all of those characters, and many more. Ed, the derpiest of all hyenas, was his claim to fame in the world of The Lion King, but his voice has been among many other projects in the decades since his crazy laugh gave Ed his laughable charm, and helped cover the higher notes Jeremy Irons' couldn't hit in Be Prepared, when his voice decided to give out. Cummings most recently provided additional character voices for Illumination's The Secret Life of Pets.
Moira Kelly
Still in the beginning phases of her career, Moira Kelly was the perfect choice for Nala - Simba's betrothed and ultimately the emissary that would retrieve Simba, in order to save Pride Rock from Scar's rule. Before The Lion King, Kelly was mostly known for her roles in The Cutting Edge and Chaplin, but afterwards she would go on to a prodigious career in TV roles, most notably in the role of Mandy Hampton in season 1 of The West Wing. Moira Kelly would reprise her role as Nala, alongside Matthew Broderick as Simba, in The Lion King II: Simba's Pride, and was last seen in a guest spot on Drop Dead Diva.
Rowan Atkinson
Parents probably knew Rowan Atkinson as either the eponymous Mr. Bean or the eponymous Black Adder. However, children of the 90's first came to know this British comedic legend through his vocal stylings as Zazu, the stuck up hornbill who served as majordomo to the kings of Pride Rock. Since then, Atkinson made his mark on American audiences with the film versions of Mr. Bean's adventures, as well as the role of a narcoleptic drifter in Rat Race. Most recently, he's branched out to detective dramas, with his lead role in the British crime series, Maigret.
Robert Guillaume
At the time, Robert Guillaume's best known role in his acting career had been that of Benson, the whip smart butler from Soap and his self-titled spin-off. Which was probably a good thing, as his wisdom carried over into the role of The Lion King's Rafiki, the spiritual baboon guide of Pride Rock. If it wasn't for his wisdom, and Nala's love, Simba might never have returned to reclaim the throne. Guillaume would go on land a role in Aaron Sorkin's legendary Sports Night sitcom, as well as reprise his role in The Lion King 1 1/2.
Your Daily Blend of Entertainment News
Senior Movies Contributor
CinemaBlend's James Bond (expert). Also versed in Large Scale Aggressors, time travel, and Guillermo del Toro. He fights for The User.