A Movie Set During James Cameron's Titanic Is Trying To Get Made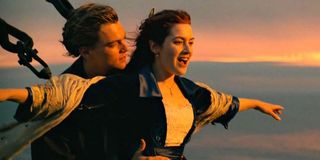 Next year, Titanic will celebrate its 20th anniversary. Still ranking among as one of the most iconic romantic movies in recent decades (if not the most), it followed Leonard DiCaprio's Jack and Kate Winslet's Rose as they fell in love during the eponymous ship's ill-fated voyage in 1912. But have you ever wondered what some of the other passengers from James Cameron's Titanic trip were up to while those two lovebirds were dancing their emotional tango? Well, there's a script out there that promises to tell that tale.
The 2016 Black List (which names the best unproduced scripts that are floating around Hollywood each year) has been released (via Deadline), and among the honorees is James Cameron's Titanic. Described as a "A Rosencrantz and Guildenstern Are Dead take" on the expensive blockbuster, the story, written by Jen D'Angelo, is about an overprotective mother who is desperate to keep her teen daughter, young son and rowdy sister in line while they're sailing on the doomed Titanic.
For those unfamiliar, Rosencrantz & Guildenstern Are Dead is a 1966 absurdist play written by Tom Stoppard which follows the eponymous duo from Shakespeare's Hamlet. While those two were minor characters in Hamlet, this story expanded upon their exploits during the famous tale. It was also made into a 1990 movie starring Tim Roth, Richard Dreyfuss and Gary Oldman. Anyway, that appears to be the same approach that James Cameron's Titanic aims to take. While Jack and Rose are doing their own thing in the "main story," this mother will be trying to keep her family together elsewhere on the boat. It's also safe to assume the tone would be lighter rather than emotionally heavy.
Of course, it's one thing adapting a Shakespeare play in an amusing way, mainly because the Bard's work is in the public domain. When talking about a movie that hauled in over $2 billion and was directed by one of the world's most famous directors (not to mention one of the most temperamental), it's no wonder that James Cameron's Titanic has had trouble being made. Unless 20th Century Fox was willing to make the project itself, the studio would surely slap a lawsuit on any other interested parties trying to produce this. Still, as someone who likes to catch Titanic every now and then on cable (that's right, I said it!), I'd be interested to see an amusing, also-fictional narrative taking place on the historic vessel, if only to help me see the 1997 movie in a different light.
Other projects listed on the 2016 Black List range from biopics about famous figures like Madonna (Blond Ambition) and Carl Sagan (Voyagers) to interesting fictional tales, like Contingency Protocol and Space Oddity. Feel free to let us know what you think of James Cameron's Titanic's premise or any of the other entries on the list in the comments below.
Your Daily Blend of Entertainment News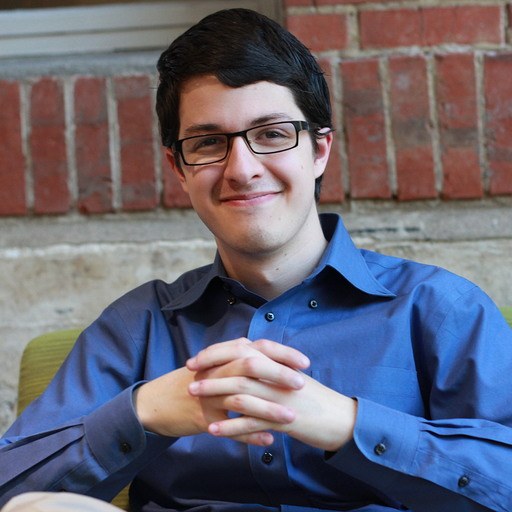 Connoisseur of Marvel, DC, Star Wars, John Wick, MonsterVerse and Doctor Who lore. He's aware he looks like Harry Potter and Clark Kent.