10 Oscar Locks And Longshots We're Tracking For Tuesday Morning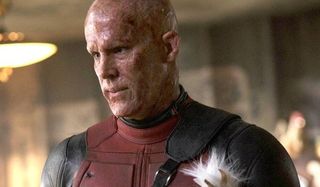 Tuesday morning marks the announcement of the nominations for the 2017 Academy Awards. The "big game" for movie fans and professionals alike, this list is going to be the playing field to end all playing fields for the class of 2016. The competition will be fierce, and as with any field of runners and riders, there's a good mix of the expected and the unexpected.
So with our own optimism, and a dash of reading the tea leaves of the awards season that's come before, we have a list of what we feel are going to be locks and longshots for landing a place on the honor roll. Of course, there's still a degree of uncertainty, as Hollywood has taught us time and time again that longshots can be winners, and dreams can come true. In that event, we reserve the right to be just as surprised as you are.
Best Picture Lock: La La Land
There's absolutely no question that La La Land is going to be nominated for Best Picture come Tuesday morning. With buzz being extremely strong since it premiered at the Toronto Film Festival last year, and said enthusiasm failing to die down, the odds have always been in Damian Chazelle's favor. But now, with a record breaking 7 Golden Globes in its hands, another day of sun has turned into a season of splendor for this bittersweet tale of love and dreams.
Best Picture Longshot: Arrival
It hasn't been an easy ride for Arrival, despite gaining similar amounts of traction to La La Land after debuting in Toronto. With an almost complete shut out from even being nominated at the Golden Globes, the signs are pointing to the possibility that this Denis Villeneuve's examination of an extremely grounded first contact scenario is a non-starter with awards judges. We're holding out for a nomination for Amy Adams, but we're not so hopeful that Best Picture will stick the landing.
Best Animated Feature Lock: Zootopia
Honestly, if you'd asked around the offices of Cinema Blend whether Disney would land a Best Animated not with Zootopia or Moana, you'd get a mixed bag. It's not that one film is significantly worse than the other, on the contrary, they're both fantastic. But Zootopia was released in March, and the later the year gets, the more you tend to forget about some movies. Not Zootopia apparently, as its reputation has kept it alive in everyone's minds. Though the fact that it's streaming on Netflix probably helps too.
Best Animated Feature Longshot: Kubo and The Two Strings
2016 has been an embarrassingly good year for animated films, so picking who gets shut out is really hard. Unfortunately, if we were to guess who'd be leaving empty handed come tomorrow morning, Kubo and The Two Strings would be the film we'd end up picking. Again, there's no doubt that this film is staggeringly beautiful and absolutely brilliant. But between two, possibly three Disney films landing noms, Sausage Party's awards play, and My Life As A Zucchini making an even later splash in the field with a Golden Globes nomination, this race seems a bit more crowded with contenders than usual.
Best Actor Lock: Casey Affleck
Manchester By The Sea has always felt like more of an acting nomination contender than a Best Picture lock. Nowhere is that more present than in Casey Affleck's performance in Kenneth Lonergan's mournful, yet sometimes humorous drama. Winning the Golden Globe for Best Actor in a Drama certainly helps, but if you're a Casey Affleck fan, you knew that this was merely a fait accompli after years of hard work.
Best Actor Longshot: Ryan Reynolds
Let's address the elephant in the room: Ryan Reynolds isn't getting a Best Actor nod for Deadpool. While the Golden Globes have the luxury of splitting into two different sections for Drama and Musical/Comedy, the Academy Awards do not have that distinction. As such, it's very doubtful that the normally comic-phobic Academy will be throwing much love towards the Merc with the Mouth, and it's a damned shame too, because Reynolds's performance is absolutely pitch perfect.
Best Actress Lock: Viola Davis
The question isn't whether Viola Davis will be nominated as a Best Actress candidate for her work in the powerful film Fences, but rather who else will try to stand in her way? While some would tell you this is a Best Supporting Actress role, as the character of Rose Maxon could be perceived as a backseat to Denzel Washington's Troy. However, between Davis' performance and the context of her character in the source material, we can't help but argue vociferously that she's not only a Best Actress candidate, she's our frontrunner to take it home.
Best Actress Longshot: Taraji P. Henson
Hidden Figures, for the most part, feels like it's come too late in the awards race to be buzzed properly. If we were to bet on any nominations heading towards this well-regarded latecomer, it'd be for Best Picture and possibly Best Original Song. But if the movie's recent popularity at the box office has truly improved its chances at awards glory, then surely there's enough room for Taraji P. Henson to make her way into the running for Best Actress. While we're still skeptical, as it's a crowded field already, we're still hopeful.
Best Original Screenplay Lock: Manchester By The Sea
Kenneth Lonergan is no stranger to the Oscar dance, as he was previously nominated twice for Best Original Screenplay, thanks to You Can Count On Me, and Gangs of New York. This year should undoubtedly be his third turn at bat, as Manchester By The Sea has quickly rose through the ranks to challenge all comers in the awards season blitz. While it's hard to say if it'll be a strong contender for winning, especially since Moonlight took the top Drama prize of Best Picture at the Golden Globes, it's most certainly a strong contender.
Best Original Screenplay Longshot: La La Land
Another harsh lesson in Golden Globes reality: La La Land probably won't get that coveted Best Original Screenplay nomination, and if it does, it surely will not win. While being a charming film, the story does seem a little thin, with many characters existing as Macguffins more than living characters. With Moonlight and Manchester By The Sea giving chase, and the singular nomination pool, Damian Chazelle's writing nod seems like a longshot in our book.
Best Adapted Screenplay Lock: Arrival
While Arrival may be a longshot to take a Best Picture nomination home, we would think that it has much better traction for a nomination tipped towards Eric Heisserer's adaptation of Ted Chiang's short story, Story Of Your Life. Both it's innovative approach to a Sci-Fi theme we've seen often, and its focus on the power of language and translation, it's a timely message that reminds us that we have to truly listen in order to understand our own world, not to mention that of the Heptapods. And we all know the Academy loves message movies.
Best Adapted Screenplay Longshot: Deadpool
Seriously guys, we loved Deadpool. It was everything you'd want from the character's solo debut, it healed the wounds of X-Men Origins: Wolverine, and it made Ryan Reynolds bankable again. We can't sing the praises for this baby high enough, but again, there's more competition on the Oscar level than most others. The recent wave of nominations in various guild-centric awards certainly bode well for the film, but that's not always the indicator for a lock at the Oscars.
CinemaBlend's James Bond (expert). Also versed in Large Scale Aggressors, time travel, and Guillermo del Toro. He fights for The User.
Your Daily Blend of Entertainment News
Thank you for signing up to CinemaBlend. You will receive a verification email shortly.
There was a problem. Please refresh the page and try again.