What xXx 4 Should Be About, According To xXx 3's Director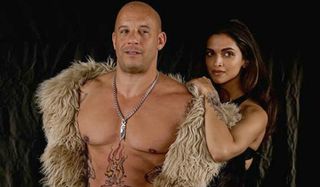 Warning: MAJOR spoilers ahead for xXx: The Return of Xander Cage ahead! Stop reading now unless you saw the ending, and want to know where the story might go next.
If you have seen xXx: The Return of Xander Cage, then you already know that the latest xXx features some pretty obvious sequel setup. Darius Stone (Ice Cube) says "they" will be coming for the newly disavowed xXx team, but he doesn't specify who "they" are. I recently had the chance to speak with xXx director D.J. Caruso about the future of the franchise, and he explained that this line sets up a potential battle between the xXx team and the corrupt governments of the world. Caruso explained:
Now that's an idea I can get behind. Since xXx: The Return of Xander Cage ends with Toni Collette's spymaster Jane Marke betraying the entire xXx team, the climax of the movie sees all of the super spies operating outside of the law. No longer sanctioned by the government, the rogue xXx team can now use their vast assortment of badass skills to keep politicians and bureaucrats (as well as the rest of the mainstream establishment) in check. It's all about making sure that the powers that be do not abuse that power to hurt or disenfranchise others.
From a narrative standpoint, this makes quite a bit of sense. The system has wronged all of the new fan-favorite xXx characters in some form or another, so for them to use their abilities to keep the system in check and prevent further injustice seems like a logical and profound direction to take the franchise.
It's astonishing to see how much the xXx series has changed its core thesis since the days of the original film in 2002. When xXx hit theaters, the idea was that a guy like Augustus Gibbons (Samuel L. Jackson) could take a wild dog like Xander Cage and tame him to work for the government -- a la Suicide Squad. Now, on the franchise's third film, that idea has turned on its head. It's a bold move for a series built upon such a unique idea, but it also shows that the extreme sports/espionage series has a profound willingness to adapt and evolve with the times.
Of course, we will have to see whether or not xXx: The Return of Xander Cage will even receive a sequel to build on these ideas. The film currently stands with a 44% "Rotten" rating on Rotten Tomatoes, and its $33.5 million domestic box office gross leaves quite a bit to be desired in terms of critical or financial performance. The movie is doing better overseas, and its global tally is $122M... not horrible. So, if a fourth installment does materialize, we can rest easy knowing that it will have a seriously cool core premise.
xXx: The Return of Xander Cage is currently in theaters.
Originally from Connecticut, Conner grew up in San Diego and graduated from Chapman University in 2014. He now lives in Los Angeles working in and around the entertainment industry and can mostly be found binging horror movies and chugging coffee.
Your Daily Blend of Entertainment News
Thank you for signing up to CinemaBlend. You will receive a verification email shortly.
There was a problem. Please refresh the page and try again.