Disney's Live-Action Mulan Has Found Its Director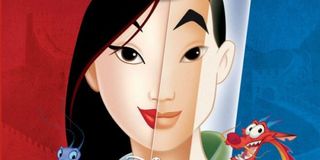 You might have recently noticed that Disney has developed quite a penchant for adapting their classic animated efforts into live-action films. The success of 2016's The Jungle Book proved that they really are onto a winner, and now they're moving full steam ahead with new incarnations of Dumbo, The Little Mermaid, Aladdin, Pinocchio and numerous others. One of their next efforts of this ilk is Mulan, and they've taken a giant step towards its production by finding Niki Caro as its director.
Variety's sources have confirmed that the Whale Rider, North Country, The Vintner's Luck and MacFarland, USA filmmaker is currently in final talks with Disney to helm the live-action adaptation of the animated classic. Disney is now looking to fast-track Mulan into production, especially because its November 2018 release date is only 21 months away.
The news that Niki Caro has been approached to helm Mulan suggests that Disney is now more than happy with the script that Rick Jaffa and Amanda Silver have been working on for over a year. The Jurassic World and Avatar 2 writers were brought on board back in 2015 to tweak and re-write Lauren Hynek and Elizabeth Martin's original draft.
Niki Caro has previously proven that she more than possesses the cinematic guile to work on such a huge production. Not only did she direct Keisha Castle-Hughes to an Oscar nomination with Whale Rider when Hughes was just 13-years-old to boot, but 2015's MacFarland, USA, earned both positive reviews and $45.7 million for Disney from just a $17 million budget.
It also turns out that Captain Marvel's loss is Mulan's gain. That's because Disney and Marvel were believed to have originally approached Niki Caro about possibly overseeing the Brie Larson-led blockbuster. However, since script work is still being done on Captain Marvel, the discussion soon turned to Mulan. Lo and behold, both parties had the same vision for the film, and the decision was quickly made to offer Niki Caro Mulan instead.
For those of you that haven't seen the 1998 Disney classic, Mulan is set in China somewhere between 206 BC and 220 AD, during the Han dynasty. It tells the story of the titular Fa Mulan, the daughter of the aged warrior Fa Zhou. She has to impersonate a man in order to take her father's place after he is called up for service, as female soldiers are banned.
Released to impressive reviews, Mulan's reputation has long endured, especially since the lead character is seen as the perfect antidote to the usual parade of Disney princesses. It also helped that Mulan possesses superb songs like "I'll Make A Man Out Of You," too, which you can dance along to below.
We'll see if Niki Caro can do the original Mulan justice when the live-action version is finally released on November 2, 2018. Expect casting news to arrive in the near future, too.
Your Daily Blend of Entertainment News
Your Daily Blend of Entertainment News
Thank you for signing up to CinemaBlend. You will receive a verification email shortly.
There was a problem. Please refresh the page and try again.