The Quick Kingsman 2 Supercut Features Robotic Dogs, Man With Bionic Arm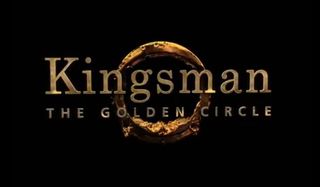 We're still yet to receive the first trailer for Kingsman: The Golden Circle, the hugely anticipated follow-up to Matthew Vaughn's preposterously entertaining 2015 spy action-comedy. Its star Taron Egerton has looked to right that wrong by now giving us a very, very quick glimpse at the sequel, releasing a supercut for Kingsman: The Golden Circle. Even though it speeds by at an alarming rate, it still gives us a peek at a number of characters in the film, as well as robotic dogs, a man with a bionic arm, Halle Berry and even Julianne Moore's villain. You can watch it in all of its glory, below.
While I'll admit that the above isn't really the best way to take a first look at a film, it certainly does enough to whet the appetite ahead of the first trailer for Kingsman: The Golden Circle, which is now surely just around the corner. And it has robotic dogs, which is generally a win. The follow-up to The Secret Service is set to broadly expand the franchise, as it will take the remaining characters from the original movie across the pond to the good ol' United States of America.
More than that, it will see Taron Egerton's Eggsy, Mark Strong's Merlin, and Sophie Cookson's Roxy meeting up with their American counterparts, who are referred to as the Statesmen instead of the Kingsmen. This includes Jeff Bridges as the head of the Statesmen and Halle Berry as Ginger, a secret agent who is also the head of tech support. Channing Tatum and Pedro Pascal play Tequila and Jack Daniels, two secret agents for the Statesmen, as well. In the movie, Eggsy, Merlin, and Roxy will be forced to travel over to the USA after their London headquarters is destroyed by Poppy, a criminal mastermind who is played by Julianne Moore. Moore's character is associated with The Golden Circle, a secret New World Order organization. Elton John is also set to pop up in a supporting role, too; however we're still not quite sure who he'll be playing.
The addition of the above actors to the Kingsman posse is proof of just how popular Matthew Vaughn's cheeky and subversive original proved to be amongst moviegoers. Kingsman: The Secret Service went on to be met with positive reviews to the tune of 74% on Rotten Tomatoes, as well as grossing $414.4 million from just a $91 million budget, too. It also possessed a whole heap of surprises, one of which was--spoiler--Colin Firth's Harry Hart being gunned down by Samuel L. Jackson's villain Richmond Valentine. There are rumors, though, that Kingsman: The Golden Circle will show us that Harry Hart isn't quite as dead as people assumed.
We'll see if that's the case when Kingsman: The Golden Circle is finally released on September 29, while you can check out CinemaBlend's full 2017 movie schedule to plan your next trip to the cinema.
Your Daily Blend of Entertainment News
Thank you for signing up to CinemaBlend. You will receive a verification email shortly.
There was a problem. Please refresh the page and try again.