Why David Lynch Won't Be Making Movies Anymore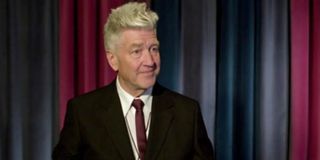 David Lynch was a filmmaking luminary that stretched the capabilities of the medium through his unconventional and uncompromising visuals and storytelling techniques. But while David Lynch is thankfully alive and well, the reason I am referring to him in the past tense is because the Eraserhead, Blue Velvet and Mulholland Drive director has revealed that he will never make another film again. David Lynch recently made this declaration, explaining that there's simply no room for him in the current cinematic landscape. In fact, David Lynch went so far as to remark,
After making the above revelation to the Sydney Morning Herald, David Lynch was then asked straight out if Inland Empire was his last ever feature film, to which he emphatically responded, "Yes it is." But while it is obviously very depressing to learn of David Lynch's cinematic retirement, it has actually been apparent for quite a while that he was probably never going to make another film ever again. First of all, David Lynch's last film, Inland Empire, was released all the way back in 2006. Before then he'd overseen Eraserhead, The Elephant Man, Dune, Blue Velvet, Wild At Heart, Twin Peaks: Fire Walk Me With Me, Lost Highway, The Straight Story and Mulholland Drive between 1977 and 2001, which is quite a prolific rate considering how meticulous and detailed his films could be.
But those of you mourning the loss of David Lynch to the cinematic community can take solace in the fact that the legendary director is still hard at work on the small-screen. In fact, David Lynch most recently completed production on new episodes of Twin Peaks, a series which previously aired on ABC between 1990 and 1991 and will be heading to Showtime this time around. David Lynch has directed all eight episodes of the show, while he has also co-written each of them with Mark Frost, too.
David Lynch's decision to forget about the hassle of trying to get his films made within the confines of a Hollywood that's only interested in making blockbusters and sequels, and instead move to television is yet further proof of the growing influence and power of the small-screen. Many hugely talented big-screen directors have been lured over to television in recent years, and the likes of Danny Boyle, the Coen Brothers, and Martin Scorsese each currently have projects in development, all of which just underlines how difficult it is for even the world's best to currently get their films made.
Of course, most viewers would love to see the work of directors like David Lynch and the above up on the big-screen in all of their cinematic glory. But clearly television executives are providing them with a freedom that those in control of studios don't want or at least feel able to give up, which is why so many have migrated to cable and streaming platforms. While it's not ideal, at least we're still getting to see their visions, though. Something that you'll be able to do once Twin Peaks returns on May 21 on Showtime.
Your Daily Blend of Entertainment News