10 Awesome Movies You Need To Watch Before They Leave Netflix In June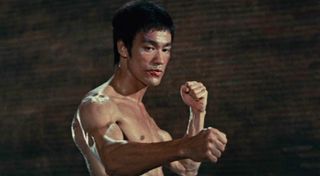 Folks, it's that crushing time of the month again. Just as we've learned we're gaining a bunch of new titles on Netflix's streaming library, it's time to face the music and say goodbye to a good number of other titles whose time is up. But as the bittersweet music plays, we'll remember the following ten films fondly. We'll watch them one last time, or for the first time, and let them linger in our minds, long after they've dropped off the streaming giant's library. Here is this month's lineup of departing dignitaries.
D2: The Mighty Ducks
Summer gets pretty hot, and before you know it, the thermometer will read in the 80's and 90's. You'll need to keep cool any way you can, and how better than to re-visit D2: The Mighty Ducks. The first sequel to Disney's classic hockey franchise, some argue that it's the best sequel of the two that followed the original Mighty Ducks. If we were to guess why, it'd probably boil down to those two magic words: knuckle puck.
The Blair Witch Project
It feels like enough dust has settled between the crash and burn that was Blair Witch's box office release, so folks now might actually be interested in experiencing the film themselves. One of those films you might have missed last year, it'd make for a good summer horror fix. But to really get that flick, you'll need to experience The Blair Witch Project first. It was the beginning of found footage, the indie horror revolution and numerous jokes about throwing away the map whenever you're on a camping trip with friends.
Serendipity
Speaking of cooling off, how about a romantic comedy centered around ice cream and chance encounters? Serendipity has always been, and always will be, a charming film where John Cusack and Kate Beckinsale dance around each other's respective orbits. Their possible love is in the cards, but the deck consistently shuffles and slides them into separate places. While it sounds like a typical rom-com, trust us when we tell you that it's a little smarter, and a whole lot funnier, than what you're used to.
The Way of the Dragon
Long before this current age of team-up cinematic universes, we rarely saw our action-movie gods on the same screen. Imagine how audiences reacted seeing Bruce Lee fight Chuck Norris at the end of this action-comedy. Bruce Lee also directs The Way of the Dragon, which also definitely answers the question of which of these two warriors would win in a fight. So if you love martial arts wizardry, and need to know that answer, visit this one before it disappears.
This Is Spinal Tap
Not only is this entry a rock classic, but it's also a heavily referenced comedy gem. This Is Spinal Tap mocked the concert doc as only Rob Reiner, Michael McKean, Harry Shearer and Christopher Guest could. Though the film does walk a fine line between good natured rib poking and serious rocking, as Spinal Tap do have a fair number of hits that still hold up to this day. You're probably expecting about now us to make a joke about turning things up to 11, but we'll gladly avoid such a prospect, out of respect.
Honey, I Shrunk the Kids
Out of all of the Disney classics that have been remade, rebooted and referenced in the theme parks, we're surprised that Honey, I Shrunk The Kids doesn't have a higher profile than it does currently. The decades may not be kind to some of the more teen comedy related aspects of the film, but that doesn't change the fact that the practical effects on this film are still pretty impressive. Not to mention, miniaturization is classic sci-fi gold. A new generation needs to discover this film, lest it slip into the sands of obscurity; or worse, be remade into a Disney Channel movie.
Grand Piano
Fun fact: before Damien Chazelle became the Academy Award winning wunderkind that his is, he wrote the script to a thriller called Grand Piano. Before La La Land or even Whiplash made it to a film festival, this film was earning notices for being a rather taut thrill ride, in the vein of Hitchcock. As Elijah Wood's concert pianist protagonist is threatened with death if he screws up one note during his performance, the tension is constant and exciting. Don't wait too long for this one, but make sure to pick a night you're ready to spend on the edge of your couch.
The Hustler
To be the best is something that all of us aspire to at one point or another. But The Hustler's Fast Eddie Felson goes further than most of us would see fit to become a professional pool shark. Played by Paul Newman, as only his deep blue eyes and iconic voice ever could, Eddie is both sympathetic and a total heel. Watching him face off against Jackie Gleason's Minnesota Fats is practically a rite of passage in classic film, and it's one you'll have a slightly harder time completing after June has gone.
The Three Musketeers
If you're a fan of the Pirates of the Caribbean series, you're probably a fan of bombastic and campy action flicks in period garb. Should that be your corset of choice, The Three Musketeers is more than likely going to thrill the hell out of you, as Paul W.S. Anderson's modern remake is a not-too-distant cousin to that very film series. It even boasts Orlando Bloom as a laughably foppish villain, and seeing him have fun here makes it well worth the effort to watch this one.
Jane Eyre
Typically confined to the status of that book you were assigned to read in English, but never even opened, Jane Eyre had a recent and stylish remake itself. This time out, Mia Wasikowska plays the titular heroine, with Michael Fassbender playing the brooding Rochester, her lover with a secret hiding in his stately manor. With director Cary Fukunaga at the helm of this re-imagining, it's as dark and intriguing as you would expect, and could even get you to revisit the source material, if only as a form of literary penance.
CinemaBlend's James Bond (expert). Also versed in Large Scale Aggressors, time travel, and Guillermo del Toro. He fights for The User.