The 10 Best Movies Of 2017, So Far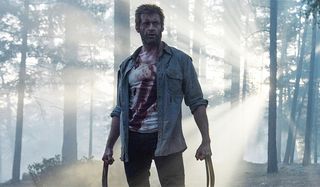 It's hard to believe it, but we are already counting down the days until we reach the mid-point of the year 2017. And while there are still six months to go before we reach 2018, we've already seen some incredibly impressive movies arrive in theaters. From indie dramas to major blockbusters, the big screen has seen some amazing stories told since January -- and this is the spot where we celebrate the best of the best.
Weighing the opinions of the entire CinemaBlend movie staff, we've put together our list of what we see as the best films of 2017 so far. We'll have to wait and see how similar our end of year rundown winds up being in a few months, but all of the features highlighted below and on the next few pages are most definitely worthy of your attention and time. So without further ado...
10. The Lost City Of Z
Writer/director James Gray spent many, many years trying to adapt the story of explorer Percy Fawcett for the big screen, and it really would have been tragic had the movie fallen on its face. Fortunately, that most definitely wasn't the case, as The Lost City of Z stands as one of the best films we've seen so far in 2017. Set in the early 20th century, the feature is an epic story of perseverance, drive, and obsession, and it's both impressive and beautiful.
The arguably surprising stand-out is star Charlie Hunnam, who takes the entire film on his back as the aforementioned Percy Fawcett and falls into the role in impressive fashion. While the young actor has a few starring roles in blockbuster movies and television shows on his resume, his turn in The Lost City Of Z is the best we've seen from him yet, and evidence of serious dedication to his craft.
9. The LEGO Batman Movie
Despite having pretty much everything stacked against it, Phil Lord and Chris Miller's The LEGO Movie wound up being one of the best movies of 2013, and four years later the franchise followed it up with another legitimate winner. A spin-off centered on the Caped Crusader voiced by Will Arnett, The LEGO Batman Movie captures the incredible creative spirit of its predecessor while also just being a really cool Batman film.
Directed by Chris McKay -- who co-edited The LEGO Movie -- the 2017 film has the same stunning design that practically looks handmade, and serves as both a loving tribute to and a semi-send-up of The Dark Knight. Will Arnett is once again amazing as LEGO Batman (who spends most of the movie in a weirdly-hilarious emotional crisis), but he's also joined by an amazing supporting cast including Michael Cera's short-short-loving Robin and Zach Galifianakis as the shockingly needy Joker.
8. The Big Sick
Michael Showalter's The Big Sick is an odd kind of "Based On A True Story" film. While it very much lives up to that marketing slogan - telling the reality-inspired story of a young man who falls in love with his ex while she's in a medically-induced coma -- what's unique is that star Kumail Nanjiani is the actual subject of the story. Nanjiani co-wrote the script with his wife, Emily Gordon (played by Zoe Kazan), and what they've sculpted is an amazing romantic comedy with real drama, genuine emotion, and big laughs.
The deck is a bit stacked, as Holly Hunter and Ray Romano co-star as Emily's parents, and they have a fantastic dynamic opposite Nanjiani -- but what makes The Big Sick special is also the way in which it represents its star's Pakistani heritage. Nanjiani's family has a significant role to play in the film, as it confronts his personal faith as well as the culture of arranged marriage.
7. It Comes At Night
For obvious reasons, October has classically been the big month for horror movies, but in recent years we have seen more than a few fantastic titles released in the first six months of the year. Just to name a few, this is a list that includes 2014's It Follows, 2015's Green Room, and 2016's The Witch. This year we've actually seen a couple of great titles emerge -- as we will get into later -- but one that demands discussion is Trey Edward Shults' It Comes At Night.
It's certainly not a film for everyone -- primarily those who don't mind their movies incredibly dark -- but It Comes At Night delivers consistent and attention-demanding intensity... which is really what it's supposed to do. It's a high-concept story, following a young man who seeks refuge with a family during a deadly viral outbreak, and it doesn't let you go from its opening moments (which involves a gruesome death), to the very end.
6. Colossal
Director Nacho Vigalondo demonstrated an impressive knack for off-beat, sci-fi storytelling with his 2007 critically-acclaimed hit Timecrimes, and his most recent film, Colossal, is a tremendous addition to his filmography. And while the movie only got a limited release -- appearing in a maximum of 327 theaters back in April -- it's a feature well-worth hunting down.
In Colossal, Anne Hathaway (in a very different kind of role) stars as Gloria, a party girl who is forced to move back to her hometown after breaking up with her boyfriend... and is shocked to discover that walking in a certain place at a certain time manifests a giant monster that stands in the middle of downtown Seoul, South Korea. The film fully recognizes how weird it is, and is plenty funny as a reflex -- but also features some legitimate chills (most courtesy of Jason Sudeikis, who legitimately puts on the best performance of his career). The Blu-ray and DVD are currently scheduled for release in August, and we definitely recommend giving it a watch.
5. Wonder Woman
The year 2016 was an extremely rough one for the growing DC Expanded Universe. While things got off to a rough start as it was thanks to the mixed reaction to 2013's Man of Steel, both Batman v Superman: Dawn of Justice and Suicide Squad wound up at the bottom of the critical barrel and have not left the greatest legacy. Fortunately, Patty Jenkins' Wonder Woman has arrived on the scene this year as an incredible force of cinematic resurrection for the franchise.
There is no short-selling it: Gal Gadot is absolutely perfect as Wonder Woman, and truly shines whether she is on the island of Themyscira with the Amazons, or boldly fighting with Chris Pine's Steve Trevor on the front lines of World War I. Perfectly utilizing its period setting, the film is kind of a mix between Thor and Captain America: The First Avenger, but weaves them together in a way that creates something that feels shockingly fresh and exciting. It will not only live on forever as the first female-fronted superhero movie of the cinematic universe era, but could very well wind up changing the entire industry.
4. John Wick: Chapter Two
Truth be told, there wasn't really any pressure for director Chad Stahelski's John Wick: Chapter Two to be all that great. The first movie certainly did its part to reignite the career of Keanu Reeves, and quickly managed to find a cult following -- but still there wasn't much expected from the 2017 sequel. It's perhaps partially for this reason that the film actually wound up absolutely blowing us away, doubling down on everything that made its predecessor great, while expanding on the fascinating assassin-filled world it established.
The age-less Keanu Reeves is once again in nothing short of top form, as the story picks up very shortly after the events of the first story. As sharpshooting and skilled killers standing in the way of John Wick and a conflict-free life, both Ruby Rose and Common make fantastic additions to the canon, and all of the action set pieces are just as intense and jaw-dropping as the original. We also just love the way that it clearly sets up John Wick: Chapter Three -- and we're counting down the days until its arrival.
3. Logan
Hugh Jackman's time on the big screen as Wolverine has had its ups and downs, but there's no denying that the Australian actor's tenure as the superhero ended on a high note. After the awful X-Men Origins: Wolverine, and the semi-good The Wolverine, audiences finally got the perfect Wolverine movie we've been waiting for in James Mangold's Logan, and it's both a perfect send-off for the character and simply one of the best comic book movies we've seen.
Admittedly it's an extremely bleak affair, set in a future where just about all of Logan and Professor X's friends are dead, but it makes a beautiful canvas for an amazing story about both immortality and death. Dafne Keen is a true revelation as the rage-fueled Laura a.k.a. X-23 (we're very much hoping for a long future in the future X-Men titles), and it's stylization is a tremendous sign for the future of the franchise -- as hopefully it's a sign that we will soon many new blockbusters that are just as unique.
2. Baby Driver
There are few filmmakers in the industry who are as consistently reliable as writer/director Edgar Wright, and with his fifth movie he has delivered yet another stunner. He's long established an incredible skill for intricate, detailed filmmaking, but with Baby Driver he has created a cinematic experience unlike anything we've ever seen (all while borrowing bits and pieces from all over). The adventure is powered and pushed by a genius soundtrack around which everything is built, and it's a film that winds up shocking audiences as much as it makes them laugh.
Ansel Elgort stars as Baby, a music-obsessed getaway driver who is trying to dig his way out of the crime world and escape with the newly-found love of his life, Debora (Lily James). The problem is that standing in his way is the murderers row of Kevin Spacey, Jamie Foxx, Jon Hamm, and Eiza González -- and all-together they make for one of the best ensembles of the year. Baby Driver is a piece of art that is not only one of the best 2017 films so far, but will likely still be ranked when December rolls around.
1. Get Out
Jordan Peele's career was going just fine before he made his debut as a writer/director -- as he has firmly established himself as one of the most talented and funniest actors around. Get Out, however, puts him in a whole other league. When the project was first announced, Peele revealed his true passion for the horror genre, and he's created a film that both created a phenomenon and is truly phenomenal.
Get Out is not only an amazing experience full of twists and turns when you watch it the first time, but is also one of the most elegantly constructed films of the year -- and is built so that every new viewing reveals new bits of details, foreshadowing and social commentary. Stars Daniel Kaluuya, Allison Williams, Bradley Whitford, and Catherine Keener are all perfect, and it's easy to predict their performances will live forever in the annals of horror history. Jordan Peele delivered us to The Sunken Place, and we loved every second of it.
Your Daily Blend of Entertainment News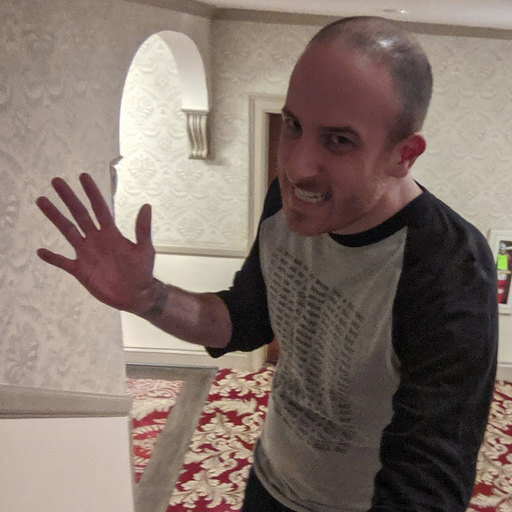 Assistant Managing Editor
NJ native who calls LA home and lives in a Dreamatorium. A decade-plus CinemaBlend veteran who is endlessly enthusiastic about the career he's dreamt of since seventh grade.