The 10 Longest Disneyland Wait Times This Decade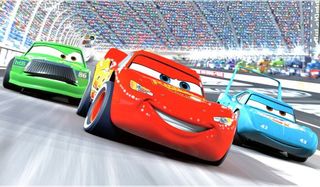 As Disney's theme parks continue to expand they are more popular than they've ever been. This means crowds, and crowds mean long lines for your favorite attractions. Disney World has seen some insane crowds at its parks in recent years, but the same is also true in Southern California, where two parks, Disneyland and Disney's California Adventure, sit across a small plaza from each other.
Disneyland is currently seeing a new Star Wars Land being built but both parks have seen major renovations and additions in recent years that have led to larger and larger crowds. Here are the 10 rides that have seen the largest crowds in recent years. As with our previous Disney World list, thanks go out to the team at TouringPlans.com, who has been doing research in order to give guests the best possible information to prepare them for standing in line(s). As before, each ride has two different wait times reported, the longest time listed by the park itself, and the longest wait time reported to TouringPlans by an actual person who stood in line. Data goes back to 2009.
Star Tours
Longest Posted Wait Time: 150 minutes December 21, 2015
Longest Verified Wait Time: 108 minutes July 16, 2011
Long before a full land dedicated to Star Wars was even a pipe dream, Disneyland had Star Tours. The ride went through a major refurbishment in 2010 where the single storyline of the original ride was replaced by a randomized system allowing guests to "visit" multiple planets. With the advent of new Star Wars movies, even more ride options have been added to the randomizer, giving people all the more reason to get in line again and again in order to experience new sequences.
Matterhorn Bobsleds
Longest Posted Wait Time: 150 minutes June 19, 2017
Longest Verified Wait Time: 95 minutes June 1, 2017
The Matterhorn Bobsleds are one of the longest serving rides at Disneyland having opened in 1959, just four years after the park first opened. The sleds have been one of the parks most popular attractions ever since. Though some (like this writer) might argue that the recent refurbishment that completely changed the car design made the ride a bit less fun. The recent addition of the Bobsleds to the Disneyland FastPass system may help deal with the lines here going forward. The ride itself certainly isn't going anywhere as it is part of Disneyland's iconic skyline.
Photo Courtesy Disney/Disneyland News
Indiana Jones Adventure
Longest Posted Wait Time: 175 minutes December 29, 2016
Longest Verified Wait Time: 99 minutes January 2, 2013
The writing was on the wall that if Lucasfilm were ever up for sale, Disney would be interested. In the 1990s Disneyland not only had Star Tours, but the park added the Indiana Jones Adventure ride as well. While the ride doesn't include Harrison Ford. In does include an appearance by John Rhys-Davies as Sallah. It was the first ride in the park to offer multiple ride paths, and which its differences are fairly rudimentary compared to what the Star Tours redesign accomplished, it's still worth it to get in line more than once to hear all the different dialogue lines.
Splash Mountain
Longest Posted Wait Time: 180 minutes May 20, 2017
Longest Verified Wait Time: 101 minutes October 21, 2011
While a 101 minute wait time is the longest one we have officially recorded we're going to guess there have been actual longer wait times. The three-hour wait time, which comes from May of this year is probably fairly accurate considering that the summer in Southern California can get really hot, pushing people to the ride that can cool them down. The only problem is that you then have to stand in the really long line in the heat for a really long time first.
Grizzly River Run
Longest Posted Wait Time: 180 minutes May 20, 2017
Longest Verified Wait Time: 111 minutes February 15, 2016
If you're afraid that Splash Mountain isn't going to get you wet enough on a hot summer day, there is another option. Grizzly River Run across the street at Disney's California Adventure is a giant inner tube run through white water, with plenty of opportunities to get you soaked. This makes it an incredibly popular attraction when it gets hot. It might even be worth the three-hour wait time if you're desperate, the single rider line will probably get you through a lot faster and you'll be just as wet.
Photo Courtesy Disney/Disneyland News
Space Mountain
Longest Posted Wait Time: 190 minutes January 3, 2017
Longest Verified Wait Time: 177 minutes December 26, 2015
So far this is as close as we've come to a person who has waited in a line nearly as long as the park says it was. Space Mountain is a bit of a different animal compared to its Walt Disney World counterpart, but the key elements and high speed in near total darkness, are still there and it's what makes this roller coaster fun for so many. The longest actual wait time was part of the Season of the Force in 2015, when the ride was re-skinned to include Star Wars elements, including music. The ride also adds horror elements at Halloween and becomes Space Mountain: Ghost Galaxy.
Photo Courtesy Disney/Disneyland News
Goofy Sky School
Longest Posted Wait Time: 200 minutes October 13, 2015
Longest Verified Wait TIme: 70 minutes January 3, 2013
If there's a surprising entry on this list, it's Goofy's Sky School. The ride is a small roller coaster, mostly designed for the younger set who might be too small to ride the bigger coasters. Due to the fact that it's small, and the cars never stop moving, the line tends to move quickly, reducing wait times. A 70-minute wait makes some sense, but the 200-minute wait from October of 2015 seems out of place. It's perhaps a lot of people were in line when it broke down, and rather than leaving a large number hung around leading to a longer than usual line.
Soarin' Around the World
Longest Posted Wait Time: 210 minutes May 21, 2017
Longest Verified Wait Time: 128 minutes April 5, 2017
Soarin Around the World saw one of the longest overall wait times in our Disney World list, so it's little surprise the same is true on the other coast. People have waited at least two hours and as many as three and a half to experience the ride. The change of the ride to Soarin Around the World from Soarin Over California is relatively recent, which has clearly reinvigorated interest in the ride, as both these wait times are from earlier this year. However, Soarin still isn't even close to the most popular attraction at Disney's California Adventure.
Photo Courtesy Disney/Disneyland News
Radiator Springs Racers
Longest Posted Wait Time: 240 minutes January 28, 2017
Longest Verified Wait Time: 223 minutes March 28, 2013
Prior to the construction beginning on Star Wars land, Disney's California Adventure saw a major rebuild of the park's entrance, while simultaneously building the new Cars Land, which looks like you just walked into Radiator Springs. The centerpiece of the new land is the E-ticket ride Radiator Springs Racers, which posts the longest verified wait time of any ride in either park. The ride is equal parts Mr. Toad's Wild Ride and thrill ride and is worth checking out if only for the beautiful scenery of Carburetor Canyon. The line for this ride has been crazy since the day it opened in 2012 and it's never really slowed down.
Guardians of the Galaxy: Mission Breakout
Longest Posted Wait Time: 300 minutes May 29, 2017
Longest Verified Wait Time: 136 minutes June 9, 2017
It's far from surprising that the newest ride has the longest posted wait time in the park. Especially the first one based on the popular Marvel movies. However, we can't help but wonder if wait times like that may have kept people out of line, thus reducing the actual wait time. The ride has only been open for a couple of months and while the wait may have been close to five hours when it opened, somebody was able to get through in barely over two hours only a week or so after the ride opened. It's also possible that no amount of superhero theming will get some people in line for an attraction that puts you in free fall, as a lot of people really don't like those kinds of rides.
Your Daily Blend of Entertainment News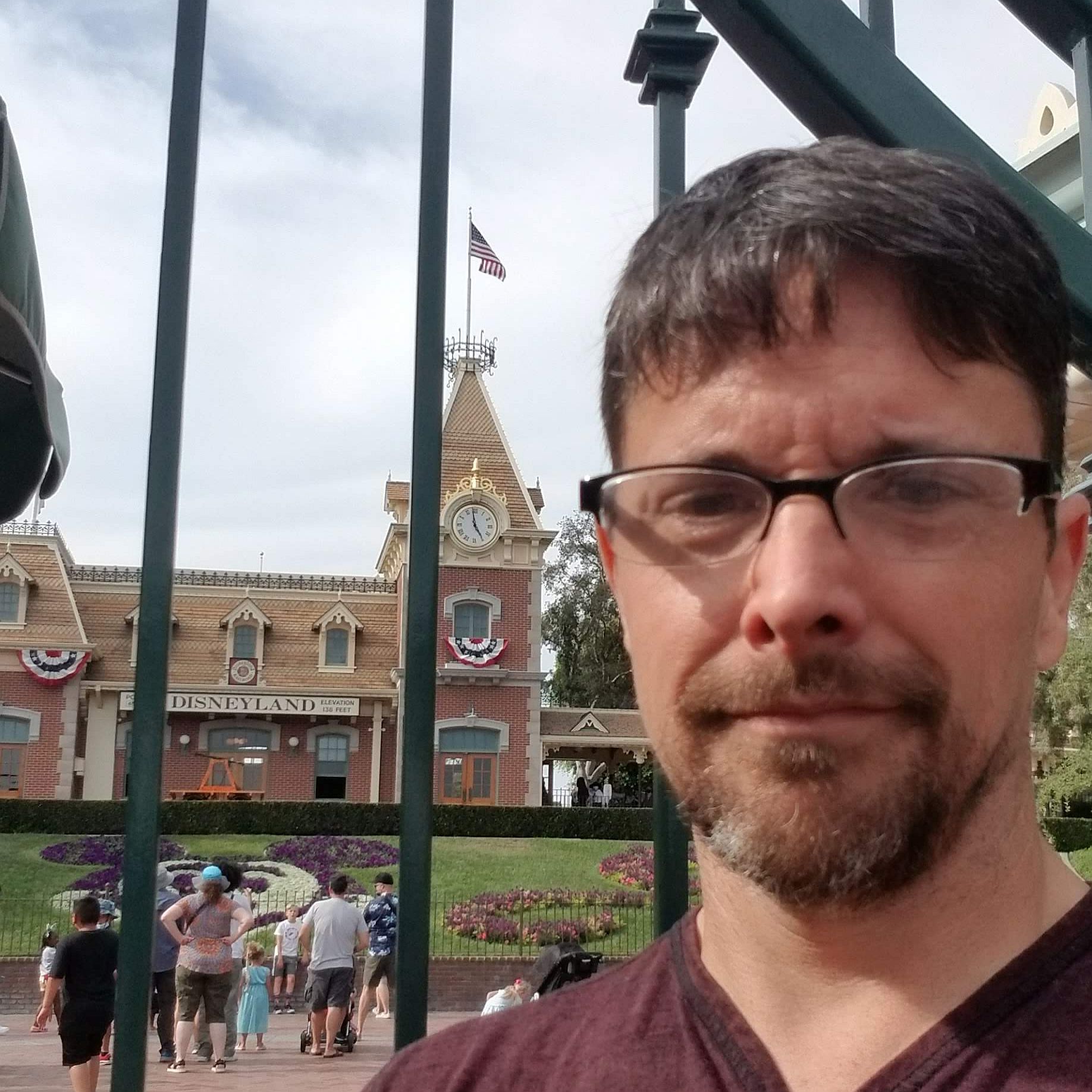 Content Producer/Theme Park Beat
CinemaBlend's resident theme park junkie and amateur Disney historian. Armchair Imagineer. Epcot Stan. Future Club 33 Member.