Blade Runner 2049 Has Been Rated R, Here's Why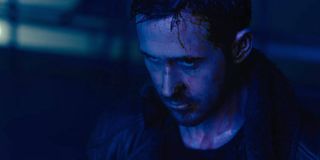 With the fall movie season right around the corner, there's plenty of excitement and enthusiasm to go around for a lot of different projects. That said, few upcoming films have managed to get as many people excited as Denis Villeneuve's Blade Runner 2049 -- which will continue the story started by Ridley Scott 35 years ago. However, it now seems that you are going to want to leave the kids at home when you see Blade Runner 2049, as the film has officially received an R-rating from the MPAA. Specifically, the rating is for:
We're pretty much the furthest thing from shocked to learn that Blade Runner 2049 has earned an R-rating for these specific qualifiers. After all, the first film similarly received an R-rating when it debuted back in 1982 for the same reasons. It is not hard to understand when you take a closer look at this universe. The whole point of Blade Runner is to tell a gritty neo-noir story that doesn't hold back on its intensity, and we expect nothing less from the guy who directed Sicario.
However, there's a big difference between learning why a film is rated R (courtesy of Film Ratings), and seeing its story play out. For all of the promotional material that we have seen from the film's marketing campaign, many of Blade Runner 2049's secrets remain intact. From what we have been able to glean thus far, the film centers on Ryan Gosling's Officer K -- a Blade Runner for the LAPD -- who stumbles upon a mystery with world-changing implications. Along the way, he finds himself seemingly drawn into conflict with the (potentially) villains Niander Wallace (Jared Leto) as he finds an aging Rick Deckard, who has been missing for 30 years.
Check out a trailer for Blade Runner 2049 below:
We're willing to bet that most people will feel a sense of relief to learn that Denis Villeneuve intends to keep the Blade Runner franchise firmly within the R-rated territory. In many ways, the PG-13 rating has begun to dominate the blockbuster landscape to a somewhat annoying extent, and many formerly R-rated franchises (such as The Terminator) have jumped ship to the more restrictive rating. By keeping Blade Runner 2049 R-rated, is shows that Villeneuve at the very least understands the need to maintain the integrity of Ridley Scott's original vision for this world. Even 35 years after the release of the first film, the Blade Runner franchise has yet to lose its edge.
Blade Runner 2049 will debut in theaters this fall on October 6. Let us know if you're excited for the film in the comments below and get your moviegoing calendars filled out with our comprehensive 2017 movie premiere guide!
Originally from Connecticut, Conner grew up in San Diego and graduated from Chapman University in 2014. He now lives in Los Angeles working in and around the entertainment industry and can mostly be found binging horror movies and chugging coffee.