The Suicide Squad: What We Know So Far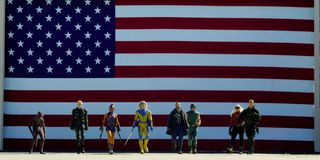 David Ayer's Suicide Squad is a movie with a complicated history. The film was famously rushed through development, had to undergo many mid-production changes, and ultimately received some vicious reviews from professional critics when it came out in the summer of 2016. Despite all of this, however, the movie wound up being a massive hit all around the world – bringing in nearly $750 million worldwide – so it's not really a huge surprise that Warner Bros. and DC Comics are developing a follow-up… albeit one with some massive changes being made both in terms of the characters involved and the story being told. It's now time to prepare for The Suicide Squad.
With the film now less than a year away from release, details are finally starting to come out beyond those as simple as the movie's director and the release date. In aim of keeping all confirmed information in one place we have put together this What We Know So Far guide. So read on, and find out absolutely everything we've learned about the development of The Suicide Squad!
What Is The Suicide Squad Release Date?
There was a time when the DC Extended Universe seemed to be floundering a bit, not quite sure what its future was going to be, but now the franchise appears to have a clear vision for the future, and have set up an awesome lineup of movies to come out in the next two-and-a-half years. As things stand, The Suicide Squad is one of seven live-action blockbusters in the works and will be following Wonder Woman 1984 with its August 6, 2021 release date. (You can see the full slate of Upcoming DC Movies here)
What Is The Suicide Squad Rating?
Films like Deadpool, Deadpool 2 and Logan have done a radical job completely changing the comic book movie game where ratings are concerned. While it was once believed that the blockbusters had to be PG-13 in order to bring in key teenager demographics, it has been shown multiple times that it's very possible to make a crazy amount of money while only appealing to adults. DC has gotten into that particular game very recently with the releases of both Todd Phillips' Joker and Cathy Yan's Birds Of Prey (And The Fantabulous Emancipation Of One Harley Quinn) and it's possible that The Suicide Squad will be the next title on that list.
Unfortunately, whether or not that's going to happen isn't clear yet. Although the decision has apparently been made behind the scenes as to what the movie's rating is going to be, it's being maintained as a secret for now. Like with Birds Of Prey, we'll likely have to wait until the first trailer is released to get confirmation.
Who Is The Suicide Squad Writer And Director?
In July 2018, the comic book movie world was rocked by the news that Marvel Studios had made the decision to fire writer/director James Gunn from the production of Guardians of the Galaxy Vol. 3 – and some of the quickest speculation to spring up was the question of whether or not he could be scooped up by another comic book franchise. At the end of the day Gunn and Marvel were able to make up, and now he is back on track to make his Guardians sequel, but those fences weren't mended before the filmmaker had the opportunity to strike a deal with Warner Bros. to both write and direct The Suicide Squad.
While James Gunn has served as a very hands-on producer on features like The Belko Experiment and Brightburn in recent years, The Suicide Squad will be his first non-Guardians of the Galaxy movie since 2011's Super. He has also gone on record saying that the making of the new film has been the most fun he's had in the creation of a movie.
What Is The Suicide Squad Story?
It's common practice for studios to keep plot details for upcoming comic book movies close to the vest, and The Suicide Squad is proving to be no exception, as we presently have no real idea what the central narrative of the blockbuster is. That being said, James Gunn has said that he was particularly inspired by the original John Ostrander run of Suicide Squad comics, and it's been said that the film will be working with the aesthetic of a 1970s war movie.
Of course, the general set-up of the titular team – known officially as Task Force X – is the same as it ever was: the group is made up of convicted supervillains who are given the opportunity to take time off their respective prison sentences by performing black ops missions for the government. The movie's specific relationship with the canon of David Ayer's Suicide Squad is presently unclear, as the project has been referred to as a reboot of sorts, but it does feature a number of returning characters (which we'll get into next!)
The Suicide Squad Cast And Characters
Get ready for a super-dose of weird. Like any normal sequel, The Suicide Squad will be bringing back some of the key protagonists from the 2015 blockbuster, but this time around they will be joined by a large number of strange individuals who ultimately play a huge part in making the movie unlike anything we've ever seen before.
Harley Quinn (Margot Robbie)
The first Suicide Squad was as divisive as blockbusters really get, but if most movie-goers and critics could agree on anything, it was appreciation for Margot Robbie's Harley Quinn. Sure, her involvement in the story didn't make a lot of sense (given that she was primarily being used for her connections with the Joker, and the Joker wasn't a part of the actual mission), but, still, it was easy to enjoy Robbie's take on the vivid personality, and it satisfied years of anticipating the character's big screen debut. Now she will be back for her third big screen appearance in The Suicide Squad, and while we have no clue what she'll be doing in the story, she has an excellent new look and appears to be having a lot of fun.
Captain Boomerang (Jai Courtney)
Jai Courtney's Captain Boomerang turned out to be one of the biggest surprises packed by the first Suicide Squad, and his energy was clearly appreciated by James Gunn given that the character will be coming back in The Suicide Squad. He has a bit of a different look this time around, but one cool new feature of the character is that his boomerangs appear to glow when thrown.
Rick Flag (Joel Kinnaman)
Last time around, Rick Flag (Joel Kinnaman) was supposed to be the true leader of the Suicide Squad – the moral soldier who could control the supervillains – but that didn't exactly work out as planned. Instead, the guy pretty much screwed up his entire job by getting super emotional about Dr. June Moone (Cara Delevingne), and letting the Enchantress go wild. As far as overall job performance goes, the guy basically got a "D-"... but he'll be getting a shot at redemption in The Suicide Squad. We'd say that we hope he does better this time, but could he really do much worse?
Amanda Waller (Viola Davis)
Amanda Waller is one of the toughest tough cookies in all of DC Comics lore, and that definitely came across in Viola Davis' performance in the first Suicide Squad. The woman not only has an perfectly clear idea of what she wants in this life, but is also willing to go to some pretty extreme personal lengths in order to get the job done. Most importantly, though, she rules the titular team with an iron thumb, and it's why we are excited that she will be back in The Suicide Squad. Again, we have no idea what kind of mission she will be sending Task Force X to do, but we're just excited that she's once again the one holding the button that can trigger the explosives injected into everyone's necks.
Bloodsport (Idris Elba)
Idris Elba is no stranger to comic book movies, having played Heimdal in the Marvel Cinematic Universe and starring in Ghost Rider: Spirit Of Vengeance, but The Suicide Squad will mark the first time that he plays a character who originates from the DC Comics canon. In the blockbuster he will be playing the role of Robert DuBois a.k.a. Bloodsport, who is an assassin from the comics best known for shooting Superman with a Kryptonite bullet.
Peacemaker (John Cena)
It feels like it was only a matter of time before John Cena got into the comic book movie game, but there isn't a person on Earth who could have predicted that this is the role that he was going to take on (except for, perhaps, James Gunn). Born Christopher Smith, Peacemaker is an antihero who lives by an oxymoronic code in that he is willing to do anything to try and forge peace – and that includes murdering anybody he feels gets in the way of that cause.
Weasel (Sean Gunn)
Even in DC movies James Gunn is still casting his brother as anthropomorphic furry creatures. After years of playing the on-set version of Rocket in the Guardians of the Galaxy movies, Sean Gunn will be playing Weasel in The Suicide Squad – who looks as bugged out and odd as a character can get in a mainstream comic book blockbuster.
King Shark (Steve Agee/?)
King Shark is one of two characters being brought to life with performance capture in The Suicide Squad, with comedian Steve Agee (who was previously in Guardians of the Galaxy Vol. 2) doing the on set work playing the man-eating shark who can walk on land and has arms and legs. It's currently unknown who will be providing the character's voice, though it's rumored that it will be Taika Waititi (who is a confirmed member of the cast)
Savant (Michael Rooker)
James Gunn seems to truly love hanging out with Michael Rooker whenever possible, and The Suicide Squad will mark their fifth time working together as director and actor (the others being Slither, Super, Guardians of the Galaxy, and Guardians of the Galaxy Vol. 2). As his name suggests, Savant is a character best known for being tremendously smart... though he is a touch handicapped by the fact that a chemical imbalance causes him to occasionally be forgetful.
T.D.K. (Nathan Fillion)
Speaking of frequent collaborators, Nathan Fillion is another one of James Gunn's go-to guys. The Suicide Squad will mark the second time that the writer/director has gotten Fillion into a super suit after his role as The Holy Avenger in Super, and this time around he will be playing T.D.K. ... a character who we know nothing about because he doesn't seem to originate in the comics (or at least there isn't a character who goes by that specific name).
Blackguard (Pete Davidson)
The Suicide Squad seems to be stacked equally with talents from both the dramatic and comedic worlds, and one cool tally in the latter column is Pete Davidson, who will be playing Blackguard in the film. In the comics the character wears armor that allows him to project a shield and weapon made of pure energy, but given his possession of a hell of a lot of guns in the footage we've seen it's not clear if that will be the case in The Suicide Squad.
The Thinker (Peter Capaldi)
Fans of The Flash television series will note that The Thinker was just used as a primary villain, but we expect that his big screen counterpart played by Peter Capaldi will be considerably different. We're not fully aware of what The Thinker's role is in The Suicide Squad, the comic book counterpart's specialties including hyper-intelligence, mind control, and telekinesis, but we're just over the moon that he's being played by such a fantastically talented actor.
Sol Soria (Alice Braga)
"Sol Soria" is another character name that doesn't seem to actually appear in Marvel Comics, but given that there is a former Suicide Squad member with the same surname, our assumption is that what we're looking at in the case of Alice Braga's The Suicide Squad role is a gender bend. In the comics, Juan Soria is a former wannabe superhero who injects his hands with nanites to give himself superpowers, but after being rejected by the Justice League turns to a life of crime.
Ratcatcher 2 (Daniela Melchoir)
Comic book history is filled with legacy character – which is to say characters who pass on their special monikers to new generations – and it appears that's the case with Ratcatcher 2 in The Suicide Squad – hence the "2." The original Ratcatcher in the comics is a villain who is best known for his ability to command an army of sewer rats, which should hopefully result in Daniela Melchoir being at the heart of some intense rodent-filled sequences.
Polka-Dot Man (David Dastmalchian)
Polka-Dot Man is unquestionably one of the oddest villains that exists in the comic book canon, and while modern comics and adaptations have a tendency to use him as a punchline, his part is actually one of our most anticipated aspects of The Suicide Squad. In his first live-action interpretation he will be played by David Dastmalchian, who has a long history in superhero movies in television thanks to his roles in The Dark Knight, Gotham, and the Ant-Man movies.
Mongal (Mayling Ng)
Joining Weasel and King Shark as the only non-human members of this version of The Suicide Squad will be Mongal, who will be repping for the vast extraterrestrial side of the DC universe and will be played in the movie by Mayling Ng. She is a very minor character in the comics, previously squaring off with Superman and Green Latnern, and it will be exciting to see what she brings to the party.
Javelin (Flula Borg)
Being a tremendously odd comedian who hails from Germany, Flula Borg really seems like he is the only person on Earth who could possibly properly portray the character of Javelin – who is a former Olympic athlete who competed for Germany and decided for some reason to turn to a life of crime (obviously using his honed skills with a long spear to help). Even if he doesn't wind up living all that long in the film at the very least he should provide some great laughs.
Be sure to keep checking back with this guide to get updated information on The Suicide Squad prior to its release. In the meantime, you can check out a wide array of our What We Know So Far Guides right here!
Your Daily Blend of Entertainment News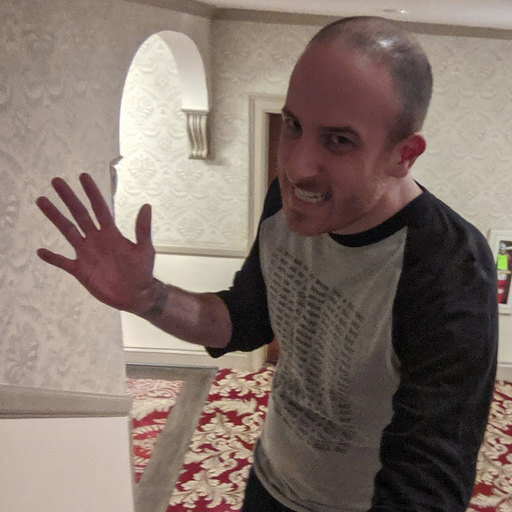 Assistant Managing Editor
NJ native who calls LA home and lives in a Dreamatorium. A decade-plus CinemaBlend veteran who is endlessly enthusiastic about the career he's dreamt of since seventh grade.