The Suicide Squad Just Revealed Its Full Cast Of Characters, And We're Floored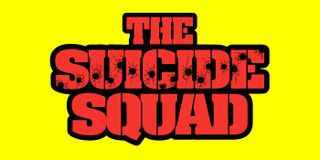 The day is still young, but already DC Fandome has delivered a nice dose of awesome to what would otherwise be a casual summer Saturday. First they blew our minds by delivering our first look at Kristen Wiig fully transformed as Cheetah in Wonder Woman 1984, then they did a full dive into both the Sandman Universe and the Multiverse in general, and then previewed the upcoming Flash solo movie. Now we just can't stop smiling ear-to-ear following the arrival of the full cast announcement for James Gunn's The Suicide Squad, including all of the actors' roles. Check it out below!
Holy crap! Obviously we've known for a long time now that The Suicide Squad is boasting an outrageously talented cast, but having the opportunity to see them all as their respective characters for the first time is next level. With the exception of Harley Quinn, these definitely aren't A-listers from the DC Universe that we're talking about, but all together they should make one hell of an insane team.
So let's take a closer look at them all, shall we?
Margot Robbie as Harley Quinn
We already mentioned her, so what not start with her? The Suicide Squad will be Margot Robbie's third time playing Harley Quinn after Suicide Squad and Birds of Prey (And The Emancipation Of One Harley Quinn), and it appears that James Gunn's movie is giving her another outrageously awesome style change.
Viola Davis as Amanda Waller
Another actor reprising their role from the last Suicide Squad, Viola Davis will be back as the stern and often duplicitous commander of Task Force X, and she'll have her hands full dealing with this lot.
Joel Kinnaman as Rick Flag
While Amanda Waller calls the shots remotely, Rick Flag is the boots-on-the-ground leader for Task Force X, and sporting a new yellow-heavy look in The Suicide Squad we're excited to see what Joel Kinnaman gets to do with the character this time.
Jai Courtney as Captain Boomerang
While Suicide Squad is a movie with a number of problems, Jai Courtney's Captain Boomerang is one of the legitimate highlights, and it's exciting to see him back again throwing those curved weapons that give him his name.
Idris Elba as Bloodsport
Idris Elba is arguably the most exciting new addition to the Suicide Squad team, and while it was initially rumored that he was going to replace Will Smith in the role of Deadshot, we will instead get to see him make his DCEU debut as Bloodsport, a mercenary best known for successfull shooting Superman with Kryptonite bullets.
John Cena as Peacemaker
Essentially a walking oxymoron, John Cena's Peacemaker character in The Suicide Squad is a man so hellbent on creating peace in the world that he will kill anybody who potentially prevents it.
Sean Gunn as Weasel
At this stage in the game, it's just not a James Gunn movie if he doesn't have his brother Sean Gunn starring as a CGI rodent. Following up his stint in the Marvel Cinematic Universe as the on-set actor playing Rocket in the Guardians of the Galaxy movies, Gunn will be playing a the man-sized Weasel, who really just doesn't look all there in the head.
Steve Agee as King Shark
That's right: The Suicide Squad features not just one, but two key characters brought to life with the magic of visual effects. Comedian Steve Agee played King Shark during the production of the James Gunn film, but it hasn't been officially announced who will be providing the voice (it's rumored to be Taika Waititi).
Michael Rooker as Savant
James Gunn and Michael Rooker have an awesome friendship that has stretched almost the entire length of Gunn's career as a director, so when the news broke that Rooker was going to be in The Suicide Squad it came to the surprise of nobody. It is, however, odd that he will be playing Savant, who is a genius with a chemical imbalance that causes him to be occasionally forgetful.
Nathan Fillion as T.D.K.
Who is TDK? It's hard to say, as we don't actually know what those initials stand for (in the context of DC Comics, TDK usually stands for The Dark Knight). Clearly Nathan Fillion isn't playing Batman in The Suicide Squad, so in this particular case we're just left being excited to learn more about this role.
Pete Davidson as Blackguard
Pete Davidson made a big splash in the film world this summer playing the central protagonist in Judd Apatow's The King Of Staten Island, and now he's taken the next step in his career my taking on his first comic book movie role. The character's most notable aspect in the comics is that he wears armor that allows him to generate a mace and shield made of pure energy.
Peter Capaldi as The Thinker
Peter Capaldi already has legendary geek status thanks to this time playing The Doctor on Doctor Who, but now he is set to play The Thinker in The Suicide Squad – who is a character from the comics with an off the charts IQ and abilities like telekinesis and mind-control.
Alice Braga as Sol Soria
Later this month we will get to see Alice Braga make her comic book movie debut as Dr. Cecilia Reyes in The New Mutants, but while that character is a doctor with the ability to create force fields, Sol Soria appears to be a gender bent take on the character Juan Soria, who injects nanites into his hands with the hopes of becoming a superhero, but winds up turning to a life of crime instead.
Daniela Melchior as Ratcatcher 2
Who is Ratcatcher 1? That's a question that doesn't presently have an answer, but we do know for certain that Daniela Melchoir is playing the second Ratcatcher in The Suicide Squad – who, as you could have probably guessed, is a character known for being able to communicate with rats.
David Dastmalchian as Polka-Dot Man
From The Dark Knight, to Gotham, to the Ant-Man movies, David Dastmalchian has spent many years as a part of the world of comic book adaptations, and in The Suicide Squad will see him playing his oddest character yet. Appropriately, Polka-Dot Man is not only a criminal who wears a suit with polka-dots, but he can use those polka dots to create a variety of tools.
Mayling Ng as Mongal
While the majority of the team in The Suicide Squad is human, Mongal is an exception, played in the film by Mayling Ng. She is an enemy of both Superman and Green Lantern, and a pretty dangerous individual.
Flula Borg as Javelin
Last but certainly not least we have Flula Borg as Javelin. The the comics the character is a former Olympic athlete who competed for Germany before turning to a life of crime. Can you think of a better selection for the part in The Suicide Squad than Borg? I think not.
This is obviously an insane lineup of characters, and we can't wait to see all of them in action when The Suicide Squad hits theaters. The film has already completed photography, and post-production work is being done now to have the blockbuster ready in time for its release date on August 6, 2021.