10 Sundance 2018 Movies That You Will Want To See When They Open Near You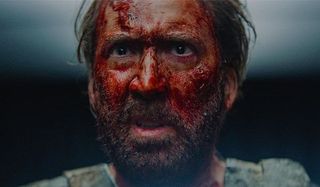 Recently, the Sundance Film Festival held what could be considered the start of the Season of 2018 awards contenders. With the usual blend of midnight movies and under-the-radar indie product, this year's film market will be reacting to the acquisitions that are made at this gathering. In the past, we've seen Netflix acquire winners before they were even crowned, big ticket titles like The Birth of a Nation start to build up steam, and a couple of oddball titles making their way into the world.
This year's lineup is no exception, as there's a wide berth of gonzo hits and more establishment-friendly projects, with the following 10 entries resembling the most interesting and buzzed about films to come from this year's Sundance Film Festival pack.
Mandy
Previously, director Panos Cosmatos made a splash in the indie world with his trippy sci-fi film Beyond The Black Rainbow. It was enough of a ripple to draw some initial attention to his latest film, Mandy, but the further the film became fleshed out to its audience, the more it became an irresistible draw. Starring Nicholas Cage, the film shows his protagonist, Red, fighting the cult that took the woman he loves out of this world. With one such battle including a chainsaw duel, and reports indicating that this film leans into the crazier parts of Cage's skill set, it's hard not to want to see this flick immediately.
Eighth Grade
Comedian Bo Burnham made his directorial debut with a self-penned script in Eighth Grade, the story of a young girl in her last week of middle school, and the pitfalls it entails. While this sort of territory has definitely been explored before, and in recent memory, Burnham's version has been drawing praise for not only its humor, but also its avoidance of time-tested cliches. So while the teen angst genre may seem played out to some folks, Bo Burnham looks to have given it a much-needed shot in the arm.
Sorry To Bother You
Most of you will remember Lakeith Stanfield as the man who got to yell out the title of Jordan Peele's Get Out. This year, his profile is about to get even bigger, as he's the lead of the sci-fi comedy Sorry To Bother You, which sounds like yet another genre win for the up-and-coming actor. The vague logline has Stanfield playing a telemarketer who discovers some interesting goings on in an alternate reality not too different from ours, and it may have to do with the fact that he has a "white voice" played by David Cross. Co-starring Tessa Thompson, Armie Hammer, and Danny Glover, this film has already been snagged for distribution by Annapurna Pictures.
The Tale
With the Hollywood climate being perfect for a film of this ilk, The Tale embarks on a story of investigating a sexual assault, and the memories that come into play when you do so. Laura Dern is the center of this film's universe, as she plays Jennifer, a victim of said assault who has lived with the effects since it happened at age 13. Both a movie of the moment, and a callback to some of the best personal dramas of the entire history of film, The Tale is going to be an HBO Films release, so we might get to see this one sooner than we thought.
Blindspotting
Crime and hip-hop collide for a parolee who's dangerously close to going back to prison in Blindspotting, Written by and starring Daveed Diggs and Rafael Casale, the film sees Diggs' main character witness a police officer's unwarranted murder of a suspect, as he accidentally misses his curfew on the wrong night. At times funny and tensely thrilling, Blindspotting was an opening night film that gained the attention of quite a few suitors, with Lionsgate emerging as the distribution winner. It's no surprise when you see how well regarded Daveed Diggs' performance as the film's lead is, and we're already excited to see how this one turns out.
Wildlife
Paul Dano, the actor, more than likely seems like he'd star in the theatrical adaptation of Richard Ford's domestic drama, Wildlife. But instead of playing Jake Gyllenhaal's character, the patriarch to a slowly crumbling family, Dano is the co-writer and director of this emotional powerhouse film adaptation. Opposite Gyllenhaal is Carey Mulligan, playing the wife who seems on her way out in the marriage, thanks to meeting someone more desirable after their family moves to Montana in the 1960s. All the ingredients in Wildlife make it sound like a film rife with personal drama, as well as a remarkable directorial debut for Paul Dano that we can't wait to see.
Damsel
On the surface, Damsel sounds like a typical western comedy that you could have seen in the earlier days of the genre. With Robert Pattinson aiming his affections at marrying "the love of his life," Mia Wasikowska. The only problem is, she's kidnapped and in need of rescuing. And yet, Damsel is getting all of the attention it's garnered because not only does the film put those conventions on their head, but also because the film is allegedly extremely funny and pretty violent. Count us in.
Private Life
Paul Giamatti and Kathryn Hahn sound like a movie couple that should have already been paired at least five times already. Their pairing in Tamara Jenkins' Private Life only reinforces this belief, as the two play a couple desperately trying to have a child, courtesy of an egg donation they hope to acquire from their step-niece. At times funny and harrowing, the film never forgets to treat its subject with warmth and humanity, and having Giamatti and Hahn to walk that tightrope is so fitting, it sounds like an early prospect for 2018's not yet underway awards race.
Leave No Trace
Several years after her Best Picture nominee Winter's Bone introduced us to the raw talent of then unknown Jennifer Lawrence, director Debra Granik is back to her old tricks again with Leave No Trace. A drama about a father and daughter living a minimalist lifestyle in a nature preserve, their idyllic existence comes under threat when the authorities are alerted to their presence. Not only does this film re-introduce us to Granik's directorial and writing chops, it brings Ben Foster to the table as the father to relative unknown Thomasin McKenzie. So naturally, there's some finger crossing that the Winter's Bone magic is back in effect with this one.
Assassination Nation
Three films made everyone lose their minds at Sundance in 2018: Mandy, Hereditary, and our last choice on this list, Assassination Nation. Quite possibly the craziest flick to enter this line-up, the story starts with a massive data breach in one small community, exposing secrets of all shapes and sizes. Over time, things slowly devolve into a scenario that resembles The Purge or any other situation where a band of teenage girls would arm themselves with swords and guns.
Your Daily Blend of Entertainment News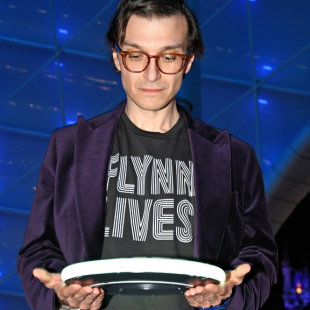 Senior Movies Contributor
CinemaBlend's James Bond (expert). Also versed in Large Scale Aggressors, time travel, and Guillermo del Toro. He fights for The User.