IT Chapter Two - An Updated Cast List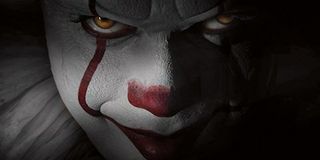 The casting process for IT Chapter Two has been a marathon, not a sprint. Slowly the adult counterparts of The Losers Club have been revealed to the eager public, everyone wondering if any of the A-list suggestions that have been flying furiously since IT debuted in theaters would be confirmed. As such, the results have been mostly surprises, with a couple of no-brainers locked in and some genius picks coming from the unknown. With all members locked in, we can now take a look at the main cast that will be taking the stage in IT Chapter Two.
Pennywise
Played By: Bill Skarsgard
Naturally, the reunion of the Losers Club isn't something that happens out of thin air. Rather, it's a reaction to events happening in Derry that strike a similar chord to something they've dealt with before. Basically, Pennywise comes back, to the shock and awe of exactly no one, and the crew needs to stop him. With his chilling turn in IT's stunning first chapter, Bill Skarsgard was definitely a must to bring back, and something that's just too damned good not to mention.
Bill Denbrough
Played In Chapter 1 By: Jaeden Lieberher
Played In Chapter 2 By: James McAvoy
The leader of the Losers Club, Bill Denbrough kept the team together as a teenager, even while harboring a crazy serious personal grudge against Pennywise. Decades later, Jaeden Lieberher's intrepid character will age into the face of well regarded star James McAvoy. Coming off of his work in Glass, as well as the forthcoming X-Men: Dark Phoenix, McAvoy's casting is not only a fantastic addition, but also a welcomed reunion with a fellow co-star...
Beverly Rogan, nee Marsh
Played In Chapter 1 By: Sophia Lillis
Played In Chapter 2 By: Jessica Chastain
Jessica Chastain's casting as Beverly Marsh (or Beverly Rogan, by time we meet her in IT Chapter Two) is rather spectacular for two reasons. The first is that her casting as the female soul of the Losers Club reunites her with director Andy Muschietti, with whom she shares horror history with after starring in 2011's Mama. The second reason is perhaps even more exciting, as it will also be a reunion with James McAvoy - with whom she co-starred in The Disappearance of Eleanor Rigby as well as the upcoming X-Men: Dark Phoenix.
Ben Hanscom
Played In Chapter 1 By: Jeremy Ray Taylor
Played In Chapter 2 By: Jay Ryan
If the Harry Potter series was around during the time of the Losers Club's inception, they'd definitely say that Ben Hascom is the Neville Longbottom of the group. Starting as a chubby, but adorably heart strong hero, 27 years turns this young man into one hell of a hunk. That hunk will come in the form of Jay Ryan, who is best known as the Beast in The CW's Beauty and The Beast reboot. If Bill isn't careful, this new hearthrob might just steal Bev from under his nose.
Richie Tozer
Played In Chapter 1 By: Finn Wolfhard
Played In Chapter 2 By: Bill Hader
A clown prince at heart, if there was a joke to be told in the Loser Club's various meetings, it was most likely coming from the mouth of Richie Tozer. Starting out played by Stranger Things star Finn Wolfhard, IT Chapter Two will see Richie morphing into Bill Hader with the result of 27 years of aging. Recently seen in HBO's Barry, Hader will get to once more work on his melding of comic delivery and killer combat skills.
Mike Hanlon
Played In Chapter 1 By: Chosen Jacobs
Played In Chapter 2 By: Isaiah Mustafa
An amateur historian of Derry's various historical quirks and quandaries, Mike Hanlon is the one person in the entire gang that stayed behind when all was said and done. Chosen Jacobs originated the role in the first IT, and the final casting announcement for The Losers Club revealed that Shadowhunters cast member/former Old Spice guy Isaiah Mustafa has been cast as the grown, and more troubled version of Mike's character. If that's not a good get, then we don't know what is.
Eddie Kaspbrak
Played In Chapter 1 By: Jack Dylan Grazer
Played In Chapter 2 By: James Ransone
A hypercondriac at heart, Eddie Kaspbrak feels like he just barely made it out of IT. Facing another round of Pennywise's taunts might just be too much for this young man to withstand almost 30 years after those early encounters, but he will certainly do his best to face his fears. When he returns Eddie will look a lot like a certain deputy from the Sinister series, as James Ransone has now gone from Deputy So-and-So to a warrior against yet another supernatural evil.
Stanley Uris
Played In Chapter 1 By: Wyatt Oleff
Played In Chapter 2 By: Andy Bean
Another one of the more nervous members of the Losers Club, Stanley Uris' anxiety never really goes away after the events of IT. So to follow Wyatt Oleff's younger performance with Andy Bean playing the older Stanley is a particularly fantastic occurrence, considering their facial resemblance. As you'll see above, Bean is pretty damned close to what an aged Stanely would look like. Best known for his role as Greg in the Starz drama Power, Bean looks to be launching into the big time with his role in IT Chapter Two.
Henry Bowers
Played In Chapter 1 By: Nicholas Hamilton
Played In Chapter 2 By: Teach Grant
The world of IT isn't finished with bully Henry Bowers, as the murder of his father puts him into a mental institution at the end of the earlier half of the story. Should IT Chapter Two keep this portion of the narrative, Nicholas Hamilton's portrayal of the younger Henry will need a new actor to take on the role in the piece of the story that takes place almost 30 years later. Taking up the role of Henry's older, incarcerated self is actor Teach Grant, best known for his work on TV shows such as Zoo, iZombie, and most recently Netflix's Altered Carbon.
Audra Phillips
When we catch up to Bill Denbrough in IT Chapter Two, we'll see him not only as a successful author, but also a loving husband to Audra Phillips. We won't be the only ones to notice her though, as the film will see her inadvertently become part of the battle to stop Pennywise's resurgence of terror. Talk about your weird coincidences, as Jess Weixler, the woman cast to bring Audra to the big screen, was also in The Disappearance of Eleanor Rigby - which starred her on-screen husband, James McAvoy, as well as his childhood crush, Jessica Chastain. Though primarily Weixler is remembered for her role in the indie horror comedy Teeth, in addition to a recurring role on CBS's The Good Wife.
Adrian Mellon
Whenever a great villain of literature or film returns, they need to leave a calling card. In the case of Pennywise, his return to Derry is marked by the murder of a young man, which is later attributed to the gang of hoods who were harassing him for being a homosexual. That unfortunate young man is Adrian Mellon, whose unfortunate demise has been confirmed to be featured in IT Chapter Two, with writer / director / actor triple threat Xavier Dolan playing the role of Adrian. Dolan is primarily known as a writer / director, having created such films as Mommy, and most recently The Death and Life of John F. Donovan.
Tom Rogan
While Beverly Marsh may have escaped her abusive father after the events of IT, she never escaped the cloud of abuse at the hands of a man she was supposed to trust. That's where Tom Rogan comes in, as he's the new force of pain in Bev's life, as her husband and her tormentor. Cast in the role of one of IT Chapter Two's antagonists is actor Will Beinbrink, who was most notably seen in USA's Queen of the South, NBC's Revolution, and the Hank Williams Sr. biopic I Saw The Light. But if you're looking to add to your tally of cast members Andy Muschietti has cribbed from The Disappearance of Eleanor Rigby, you can add another mark to the list with Beinbrink's casting.
Your Daily Blend of Entertainment News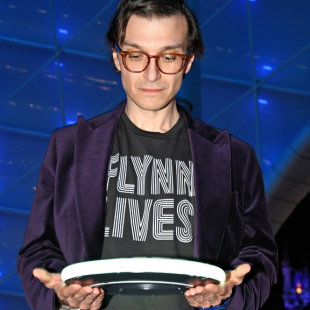 Senior Movies Contributor
CinemaBlend's James Bond (expert). Also versed in Large Scale Aggressors, time travel, and Guillermo del Toro. He fights for The User.