MoviePass' Parent Company Is Trying To Borrow Money To Help The Service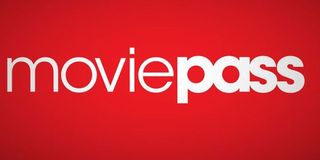 MoviePass has added a slew of subscribers over the last year, changing the way and the number of times a year that many people see movies. The service has been around for some time now, but it began making major headlines in the summer of last year when it significantly dropped the price for consumers, making the service affordable in more households. However, bids to make money off of data collection and more have not been as lucrative as parent company Helios and Matheson Analytics have hoped and stock has fallen as a result. Now, the company is trying to borrow money to keep the service afloat as it scrambles to figure out a model that works.
New reports indicate that Helios and Matheson Analytics is trying to raise $1.2 billion in order to keep the business running smoothly. The company filed with the SEC on Monday, offering stock, units and/or subscription rights as an incentive to invest in the company and keep MoviePass afloat. The Wrap notes that currently Helios and Matheson Analytics owns 91.8% of MoviePass. The news also comes a short time after MoviePass revealed that it has a $300 million line of credit, as well as 17 months worth of cash on hand before any capital needs to be raised. Now, the service is costing the company $22 million every month (not to mention the $150 million in losses in 2017), and it looks as if these new money-raising efforts are hoping to stem that as MoviePass figures it out.
MoviePass wouldn't be the only large company to borrow money. Netflix has made headlines previously for borrowing a ton of money in order to make original projects. By a ton of money, we're talking billions, as Netflix borrowed $1.6 billion to help cover the $7 or $8 million or so the company is spending on original content in 2018. However, the difference is that Wall Street is a lot more excited about Netflix than it is about Helios and Matheson right now, and the rating for the company has only gone up over time. In fact, Netflix's market value is approaching that of Disney, and we'll be keeping an eye on the numbers for that company, as well, in the coming months.
Meanwhile, MoviePass is making some changes to the service in order to stay viable, including changing policies to keep subscribers from seeing movies twice using the pass. In addition, though, the company is hoping to add plan options, including family options. At the same time, competitors have sprung up at AMC, Cinemark and Sinemia. AMC has been the latest company to join the business model, offering an add-on to its Stubs reward card called Stubs A-List that will allow users to see more movies a month.
All in all, MoviePass has changed the game for theatergoers. We'll have to wait and see if the company figures it out over the long haul, but one thing is clear: the last year has been a wild ride.
Amazing Race & Top Chef superfan with a pinch of Disney fairy dust thrown in. If you've created a rom-com I've probably watched it.
Your Daily Blend of Entertainment News
Thank you for signing up to CinemaBlend. You will receive a verification email shortly.
There was a problem. Please refresh the page and try again.