Why The Crazy Rich Asians End-Credits Scene Is Actually Really Important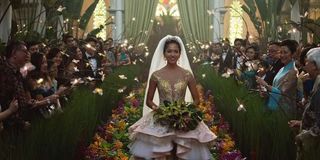 We're about to get into a big Crazy Rich Asians spoiler, so if you haven't seen the movie yet, if you keep reading you will learn something you may not want to know!
While Rachel and Nick's story is expansive in the two-hour flick Crazy Rich Asians, Astrid and her husband Michael's story is drastically cut down from the events in the original novel, presumably for time. There are some big differences between Kevin Kwan's book and Jon M. Chu's movie, and this goes beyond the fact that Astrid is hiding shoes and jewelry and not designer dresses from Michael. In fact, the entire idea that Michael is faking cheating so that Astrid leaves him is cut out of the movie. In addition, we don't even get a glimpse of Charlie Wu until the end credits start rolling, making that glimpse both spectacular and exciting for potential future stories.
Here's what happens in the movie. Just like in the book, Michael bails before Araminta and Colin's wedding. Astrid attends the wedding without her husband and in the movie we see her show up with her Ah Ma, leading the audience to recognize things may be irreparable in her marriage. Following the wedding and the big reveal about Rachel's dad, Astrid returns home and takes care of business, letting Michael know he will see his son when it is convenient for her. She also basically tells Michael he is a coward before walking out with $1.2 million dollar earrings in her ears. Finally, she shows up at Rachel and Nick's lavish engagement party, where she (and the audience!) catch a glimpse of Charlie Wu, who is played by none other than Shadowhunters actor Harry Shum Jr. in a fun --and very quick! -- cameo.
Book fans know Charlie Wu because he is in Kevin Kwan's novel for a significant portion. Charlie shows up at Araminta and Colin's wedding. Earlier in the book, we learn that Charlie and Astrid were even engaged for a time before the pressure from her family caused Astrid to flee the relationship. She ended up with Michael, who is seen as not being on the same level as everyone else in the family. This has caused problems in their marriage by the time Crazy Rich Asians starts.
In the Crazy Rich Asians book, Charlie reconnects with Astrid at the wedding and we learn he has separated from his own wife, who won't divorce him. Since he seems to be a good guy who is still hopelessly in love with Astrid and wants to see her happy, he tracks down Michael. In the book, Michael isn't actually cheating and is staying with his cousin while he fakes an affair. He was just overwhelmed by wealth and wanted out of Astrid's crazy family, making his motivations more understandable, albeit misguided. Charlie ends up buying Michael's startup, leading Michael to attain the wealth that makes him more of a peer to Astrid and her family by the book's end.
None of this happens in the movie, and for those who see the flick without reading ahead of time, the post-credits scene might seem a little out of place, although Gemma Chan also plays it as a moment where she seems comfortable with "moving on" from her husband, so if you don't know Charlie Wu, the scene shouldn't be off-putting. Still, the backstory could and should be really important moving forward, and I'm happy the shot was included in the theatrical cut.
Fans of the book know that Crazy Rich Asians is just the first in a series of three books that explore the lives of wealthy Singapore families. Astrid and Charlie's story is far from over in Crazy Rich Asians and the quick look at Charlie Wu during the end credits gives me hope that if the movie gets a sequel, aka China Rich Girlfriend, the second movie will explore more of Astrid's story along with Rachel and Nick's. It certainly helps that the movie cast a known name to play the role. Heck, if it does really well, maybe Hollywood will give Astrid her own spinoff or make her even more of a focal point in the next movie, something I wouldn't hate at all.
If you're hoping for more Charlie Wu, catch Crazy Rich Asians in theaters this weekend. And take a look at the myriad movies still waiting to hit the schedule this year.
Your Daily Blend of Entertainment News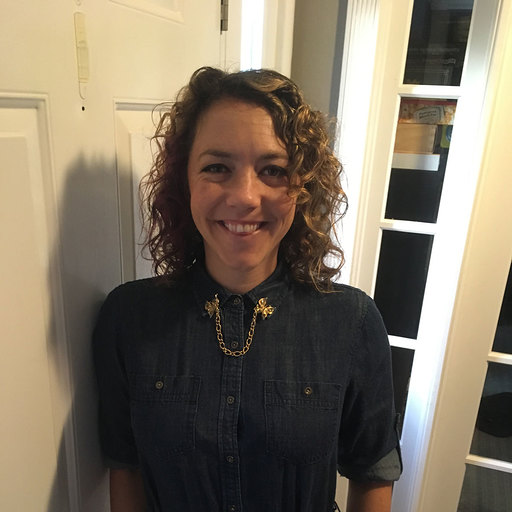 Reality TV fan with a pinch of Disney fairy dust thrown in. Theme park junkie. If you've created a rom-com I've probably watched it.