Which Marvel Movie Will Get That May 2020 Release Date?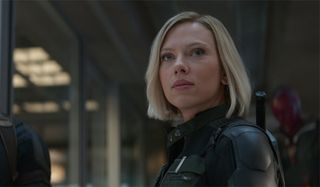 Marvel Studios has done many things to make their mark in Hollywood, and one perfect example is how they command the box office in early May every year. It was on that weekend back in 2008 that they launched Jon Favreau's Iron Man, and they have had a new feature in theaters dominating during that period just about every year since -- the exception being 2013 when Captain America: The Winter Solider had an April release date. The trend will continue in 2019 thanks to the release of Joe and Anthony Russo's Avengers: Endgame, but as things stand right now May 2020 is a giant question mark.
While technically never 100% confirmed, Marvel originally planned to have James Gunn's Guardians of the Galaxy Vol. 3 ready for release the first weekend of May in 2020 -- specifically on May 1st -- but that plan dissolved in summer 2018 when the studio fired Gunn and delayed the cosmic blockbuster. Since then we have been waiting for the company to announce what movie would be taking its place in the Marvel Cinematic Universe release schedule, but no such announcement has been made to date.
Production on a project would have to start pretty damn soon in order to be ready for theatrical release in May 2020, and there hasn't been any news regarding any in-development feature being at that stage... but it is noteworthy that there are a number of Marvel Studios films in the works with directors attached. So let's look at the slate, and do some speculating regarding what we can expect to follow Jon Watts' Spider-Man: Far From Home as the 24th MCU blockbuster.
Black Widow
As things stand, Black Widow seems like a very strong contender for the release date. Not only is the titular character one of the most popular Marvel heroes, played by Scarlett Johansson since Iron Man 2, but there has been talk for years about this spin-off getting the green light, and that long and considerate development period could be key now that the studio is in crunch time. Plus, of all the titles that will be discussed here, Cate Shortland has technically been attached to this project for the longest period, as she signed on for the project in mid-July 2018.
What's potentially holding Black Widow back, however, are patterns in the franchise's release planning. Specifically, Marvel hasn't released a non-sequel during the first weekend of May since the first Thor back in 2011 (counting The Avengers as a follow-up to every Phase 1 title). Because there is such an incredibly huge opportunity to make a lot of money during that time of year, the studio has shown a predilection for using the date to launch their guaranteed winners, and while Black Widow has now been in six blockbusters and is a fan favorite, her debut solo feature might not have enough heat to warrant the extra high-profile weekend.
Doctor Strange 2
Marvel Studios Kevin Feige confirmed the development of Doctor Strange 2 during the press tour for Peyton Reed's Ant-Man And The Wasp last summer, but at the time suggested that it would be "a number of years from the first Strange." Of course, this was before James Gunn's firing and the opening of a release slot. We have seen some forward motion with the film since then, as Scott Derrickson was re-hired for the sequel in December 2018, but making this one work for May 2020 might require it to be a bit of a rush job.
For the reasons mentioned above, Doctor Strange 2 would make a solid candidate for a May release -- particularly because of the popularity of its 2016 predecessor, but May 2021 or May 2022 would probably work better for it. When you consider the epic, beautiful, and hyper-detailed visual effects that are necessary for making this kind of story sing, there is no way that anybody wants to see this film hurried through the pipeline just to make a specific release date. This one could be the selection if Marvel secretly started production on it back during the fall of last year, but otherwise it seems like it might be a poor choice.
The Eternals
The Eternals is one of the four post-Spider-Man: Far From Home Phase Four titles that currently has a director attached, which made it necessary to mention in this feature... however, there is exactly a zero percent chance that it winds up being the movie that Marvel Studios releases in May of 2020. Truly it has everything working against it in this arena, from it being an expected visual effects extravaganza, to it being a non-sequel, to it being helmed by a director making it as her third feature-length film.
Following whispers of the project's development in spring of 2018, The Eternals solidified as a real thing this past fall when it was announced that Chloe Zhao had signed on the dotted line to direct -- having just come off her Sundance hit The Rider. Zhao's experience is entirely in the world of small-budget indie dramas, so to expect her to turn what should be a sci-fi epic around in about a year-and-a-half is totally insane. Again, this is only a segment in this feature because we felt that it needed to be included.
Black Panther 2
If we had to put money on any developing Marvel Studios film coming out in May 2020, our bet would be put on Black Panther 2. Sure, right now we are less than a year removed from the hero's first solo feature, but one must also consider the ridiculously incredible impact that it made, and the hunger for more. Also factoring in the continuity in storytellers, with Ryan Coogler officially signing on for the follow-up in October 2018, and you have what legitimately could be Marvel's 24th feature.
Marvel hasn't made a sequel in such close proximity to its predecessor since the first two Iron Man movies, but desperate times come with desperate measures. Coming off of the first film, if Ryan Coogler knows exactly what he wants to do with Black Panther 2, it's possible that the project could get super fast-tracked, and it's also very possible that there are still maintained Wakandan sets from Black Panther and Avengers: Infinity War down in Atlanta, Georgia. It still might be a longshot, but if the MCU is going to move forward with any announced project for May 2020, it's probably this one.
Obviously we'll be waiting with bated breath for any kind of announcement on this front - or really any announcement about Marvel Studio''s Phase 4 plans, so stay tuned here on CinemaBlend. Between now and then, hit the comments section below, and tell us which MCU movie you think is going to be released in the fifth month of next year.
Your Daily Blend of Entertainment News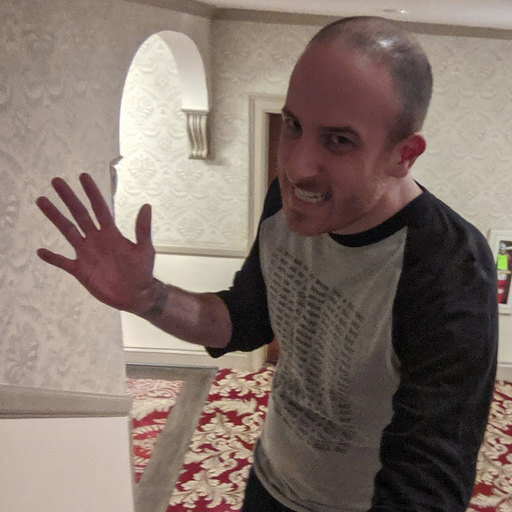 Assistant Managing Editor
NJ native who calls LA home and lives in a Dreamatorium. A decade-plus CinemaBlend veteran who is endlessly enthusiastic about the career he's dreamt of since seventh grade.