Spider-Man: Far From Home, What We Know About The Homecoming Sequel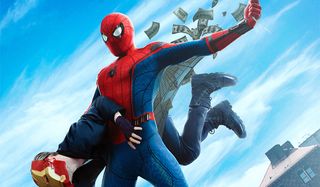 After years of waiting, Spider-Man is now firmly a key figure in the Marvel Cinematic Universe -- and it looks like things are going to stay that way for at least the next few years. Not only did the character have a very significant part in Avengers: Infinity War, but we also know that he'll have a role to play in Avengers: Endgame. And, the character's part of the action in that superhero team up sequel will lead right into the Web-Slinger's solo sequel for Marvel and Sony -- a project that's been officially titled Spider-Man: Far From Home.
So, what can we expect from this sequel? When will it be released? Which characters will return? What will it be about? We've built this feature with the exact purpose of answering those questions, so read on to learn what we know so far about the sequel to Spider-Man: Homecoming!
SPOILER WARNING: The following article contains spoilers for Spider-Man: Homecoming and Avengers: Infinity War. If you have not yet seen the films, and don't wish to have any specific details ruined, please bookmark this page and come back after your screening!
What Have We Seen From Spider-Man: Far From Home?
For a while, our only looks at Spider-Man: Far From Home came from leaked set photos and videos, but, at the beginning of January, the first trailer finally dropped. As you can see from the video above, there have been a few reveals that let us in on the storyline. An international Far From Home trailer was also released that has a different opening sequence of events. So, at least now we have two different videos providing footage for the Wall-Crawler's next adventure, but you can be sure more previews are on the way in the coming months.
Spider-Man: Far From Home's Release Date
While Marvel Studios has always been a house of secrets, what they have planned beyond Avengers: Endgame was kept mostly under lock and key for a while. This is primarily so that fans have no idea what to expect in the outcome of Avengers: Infinity War and its sequel. However, that's finally started to change, as a number of post-Phase 3 projects have slowly been announced or reported. Nevertheless, Spider-Man: Far From Home was announced long before those others, so, naturally, it will be the first of this bunch to come out.
To be specific, Marvel Studios and Sony Pictures have jointly announced that Peter Parker's next solo adventure will be hitting the big screen on July 5, 2019. As such, it will be the first title to kick off Phase 4 -- if that's even still a thing after the fourth Avengers movie. It's noteworthy how close the release dates are for Avengers: Endgame and Spider-Man: Far From Home, but there's a good reason for that, and we'll get into it in a bit.
Spider-Man: Far From Home's Rating
Between 2004 and 2007, Marvel Comics did published Spider-Man issues that had a more mature edge to them (specifically under their 'Marvel Knights' banner), but that's hardly the Spidey that audiences recognize. The Web-Head is famously kid-friendly and fun, and there are no future plans to release an R-rated title featuring the character.
While it was fine to consider that Sony's Venom spin-off could be restricted to those aged 18 years or older (that ended up not being the case), having an R-rated Marvel Cinematic Universe Spider-Man film really just wouldn't make any sense. There are a whole lotta kids out there who just flipped their collective lids for Tom Holland's new big screen version of the Wall-Crawler, and it would be insane to bar them from getting to see his second solo adventure in the franchise. Obviously, official decisions regarding the rating are only decided when a final cut is assembled and screened for the MPAA, but you can be sure that Spider-Man: Far From Home will be made with a PG-13 rating in mind.
Spider-Man: Far From Home's Director
Following the Sundance premiere of his critically-acclaimed sophomore feature, Cop Car, director Jon Watts was brought on board to take the helm of Spider-Man: Homecoming. It was a decision that met with a good deal of head-scratching, given Watts' lack of experience with big projects -- but he wound up proving all doubters wrong. He provided fans with a great Spidey full of energy and spirit... but for a long time we weren't quite sure if he would get the chance to do it again. But, at the beginning of 2018, during Brazil's Comic-Con, reports came out that Kevin Feige announced Watts' return as director during the Marvel panel, and it was later confirmed that Watts would reprise his helming duties on Spider-Man: Far From Home.
This shouldn't come as too much of a surprise for fans. His first superhero movie was not only monstrously successful at the box office, but also stands as one of the best-reviewed installments of the Marvel Cinematic Universe. Watts oversaw Spider-Man: Far From Home's principal photography from July to October of 2018, but there's likely still some post-production work to be done for Watts to supervise.
The Story
The events that go down in both Avengers: Infinity War and Avengers: Endgame will have a serious impact on Spider-Man: Far From Home -- and we're not only saying that because the Wall-Crawler has a part in both movies. As alluded to earlier, it has been confirmed that the events that play out in the sequel will begin literally minutes after the end of Endgame. Obviously, Infinity War saw young Peter Parker slowly turn to dust after Thanos gained full control of the Infinity Gauntlet, in one of the most heart-breaking scenes the MCU has ever brought us. Avengers 4, then, will need to restore the hero in some way, though we have no clue how that could work right now. However this is accomplished, it's entirely possible that the events of Infinity War and Peter's resurrection could be addressed in Spider-Man: Far From Home, unless, of course, that some timey-wimey goings on in Avengers: Endgame mean that said events never occurred in the new timeline, in which case from Peter Parker's perspective, there's nothing to address.
As for where we'll find Peter Parker in Spider-Man: Far From Home, it was previously hinted that the sequel, which was written by Chris McKenna and Erik Sommers (who also worked on the original), will move the hero up a grade -- from sophomore to junior. But, more importantly, it was revealed that Far From Home will see Peter traveling to Europe with his classmates during summer vacation. We will see a little bit of Spidey in his native New York, but otherwise he won't technically be a Friendly Neighborhood Spider-Man in Far From Home since he'll be swinging around London, Venice and other European locales. And, needless to say, this trip won't be as relaxing for Peter as he hoped, because (as is the life of a superhero) eventually he'll have to clash with supervillains.
As for who the primary villain is, there was certainly no shortage of individuals to choose from since Spider-Man has one of the biggest rogues gallery in all of superhero comics history. And as most of you reading this already know, many of Spider-Man's greatest foes have already been on the big screen -- including Green Goblin, Doctor Octopus, Sandman, Venom, Lizard, Rhino, and Electro -- but the good news is that the Web-Slinger has one of the deepest villain benches around, and we still haven't seen notable baddies like Kraven The Hunter, Mysterio, Morbius The Living Vampire, Chameleon and Hobgoblin. One of these villains has now been confirmed to appear and is possibly being the Big Bad of Spider-Man: Far From Home, and we'll get into that a bit later.
Peter Parker/Spider-Man
While Spider-Man: Homecoming wasn't a traditional origin story for the hero -- not featuring Uncle Ben or radioactive spider bites -- it is still very much an introduction to him and his world. The movie lets us get to know the kid superhero, reveals the people in his life who are closest to him, and even still manages to give us a proper training montage as he learns to use all the aspects of his new suit. Now that that's all out of the way, however, there are no limits to what the next story can do, and what growth we may see from both Peter Parker and Spider-Man.
Thus far in the Marvel Cinematic Universe, Spider-Man has faced off against both rogue superheroes and alien tech-wearing villains, but in both Avengers: Infinity War and Avengers: Endgame, we expect that the teenager is going to see things far, far more intense. As such, Peter Parker may be a totally different person by the time we meet him again in Spider-Man: Far From Home... but he still has to be a high school student working towards building a future for himself. There should be plenty of drama and conflict as a result, but that all just makes for good storytelling.
One of the cool things about the Spider-Man: Homecoming sequel is we will definitely see a version of the titular hero who is much more adept with both his own abilities and technology. Not only is it possible that we will see a stronger manifestation of the character's famed spider-sense (which made a brief appearance in Infinity War), but also much greater creativity when it comes to utilizing 'Karen' and the various capacities of his Stark Industries-designed suit. Plus, Peter will also be donning a new stealth suit during Far From Home, indicating that he'll be on a mission requiring him to maintain a lower profile.
Michelle/Mary Jane
In Spider-Man: Homecoming, Peter Parker spends most of the movie pining for the girl who is his true first crush in the comics: Liz Allen (Laura Harrier). That being said, the fact that Liz is moving across the country following her father's incarceration means that romance is probably dead. The good news is that real love has been under Peter's nose all along.
The final high school scene of the latest Spider-Man movie ends with Michelle (Zendaya) exposing that she's not just some ordinary original character made up for the reboot. Instead, by noting that her friends call her M.J., she is revealed as the woman who Peter Parker will ultimately be with forever. Her name clearly isn't Mary Jane Watson in the Marvel Cinematic Universe, but she is Michelle J.-Something.
Truth be told, we don't really learn much about Michelle in the first movie -- though the fact that she keeps following Peter around and keeping tabs on him clearly demonstrates a crush. Hopefully she will wind up getting much more to do in Spider-Man: Far From Home, now that she doesn't have to lurk in the shadows in order to conserve a twist. Peter is definitely interested in exploring a romantic relationship with her, and she might feel the same way with him.
Ned Leeds
In the modern age, no hero is truly complete without their "Man In The Chair," and for Peter Parker that man is Ned Leeds (Jacob Batalon). Ned is one of the few people in the world that know that Peter is actually Spider-Man, and while that information caused him to freak out a bit at first, he eventually settled down enough to be a real asset to Peter when things go seriously wrong in the third act of Spider-Man: Homecoming.
So, what does the future hold for Ned Leeds? It's really impossible to say at this point. On the optimistic side of things, we can probably expect him to continue helping Peter Parker in the sequel, and perhaps pester him for endless details about fighting with The Avengers. There is a serious downside to knowing Spider-Man's real identity, however, in that it basically puts a target on his back. It's cool that Peter has a friend his own age with whom he can talk about Spidey activities, but it also means that he's constantly in very real danger. Of course, he's not the only person who knows...
Aunt May
In the comics, Peter Parker has typically been very successful when it comes to hiding his Spider-Man activities from Aunt May (Marisa Tomei), but apparently that's not the case in the Marvel Cinematic Universe. At the end of Spider-Man: Homecoming, Peter successfully dodges the Civil War-esque press conference that would reveal his identity to the world, but one person he's unable to hide this secret from is May, who accidentally walks in on him while he's putting on his costume in his room.
If this Aunt May knows that Peter is Spider-Man, she's not going to have to wonder what it is that he gets up to at night when he's fighting crime -- though surely she will still be very concerned about her young nephew's safety. We probably won't really get to see her fully come to terms with it all because her discovery is literally the last thing that happens in Spider-Man: Homecoming, and Avengers: Infinity War and Avengers: Endgame happen between now and Far From Home, but it will be great to see May and Peter have a dynamic that is completely different than anything we've seen before. Judging from the trailer, she seems to be very supportive of Peter playing superhero. Plus, it looks like romance might be in store for May in this movie as well, as she appears to have sparks with Jon Favreau's Happy Hogan.
Mac Gargan/Scorpion
The folks at Marvel Studios have found many different ways to utilize their trademark post-credit scenes, and part of that tradition is teasing villains for the follow-up film (recently seen in both Doctor Strange and Guardians of the Galaxy Vol. 2). It certainly looks like the Spider-Man movies are going to follow in that tradition as well, as Spider-Man: Homecoming definitely sets up the possibility of seeing Mac Gargan a.k.a. Scorpion as an antagonist in the sequel.
Played by Michael Mando, Mac Gargan first shows up in the Staten Island Ferry sequence in Spider-Man: Homecoming, and winds up getting seriously injured during his battle with the web-slinger. It's an event that puts a rather sizable chip on his shoulder, and leads him to confront Adrian Toomes in prison about attacking Spider-Man. Toomes rejects Gargan's offer, but it's easy to imagine that not stopping Gargan from trying to get some revenge.
The fact that Mac Gargan was dealing with Adrian Toomes means that he is interested in utilizing alien tech for crime purposes, so is it possible that he could track down The Tinkerer and get him to build a Scorpion suit -- complete with barbed tail? Homecoming co-producer Eric Hauserman Carroll has already intimated that we could see The Tinkerer again, since he was never apprehended at the end of the movie, so it's an absolute possibility. This could certainly be a B-plot in Spider-Man: Far From Home, but we don't expect that Scorpion will wind up being the sequel's central villain. Not to mention that so far, Michael Mando hasn't been announced to appear in Far From Home.
Adrian Toomes/Vulture
While Marvel Cinematic Universe movies have a history of less-than-fantastic villains, Michael Keaton's Adrian Toomes does not belong on that list. In fact, with the exception of Loki, he may be the best we've seen from the franchise. The guy is not only excessively menacing and dangerous, but he also has understandable motivations and a plan that actually makes sense. Add in the fact that he survived Spider-Man: Homecoming and knows Peter Parker's biggest secret, and it wasn't hard to imagine him finding some way to be included in the 2019 sequel.
Barring a jail break, Adrian Toomes will still be in prison when the story of Spider-Man: Far From Home begins, but that doesn't mean that he'll just be sitting on his hands. The guy is clearly very smart and very passionate, and those two elements can be very dangerous when combined with the wrong personality. Sure, he turns down Mac Gargan's offer to form some kind of anti-Spider-Man team, but that hardly means his days of villainy are totally behind him. It should be noted that May 2018 brought us the news that Michael Keaton will be back as Toomes in the sequel, so we can likely count on him causing trouble for Peter in the next film.
Herman Schultz/Shocker
Sam Raimi's Spider-Man movies weren't really made with a massive franchise in mind, and yet it's still disappointing that all three titles wind up killing one of the primary antagonists. Fortunately, this wasn't a mistake made by Spider-Man: Homecoming, and as a result we not only have Adrian Toomes being incarcerated, but also Bokeem Woodbine's Herman Schultz, a.k.a. Shocker, still walking around.
Shocker is able to deliver Spider-Man a rather excessive beating in his final scene of Spider-Man: Homecoming, meeting the hero outside of the Midtown School Homecoming Dance, but it's thanks to the bravery and good timing of Ned Leeds that he is stopped and webbed up against a school bus. We don't know if he was ultimately arrested, or managed to escape the sticky net, but one thing is for certain: he's going to want to get some payback. Hopefully the next time we see him he'll be wearing an entire costume made of the yellow, quilted material that insulates him from the energy of his own gauntlet, which is to say, as he appears in the comics.
Quentin Beck/Mysterio
Now, here's where we get to the part where we need to talk about the possible Big Bad that's being looked at for Spider-Man: Far From Home. In mid-May 2018, THR reported that the film was looking to cast Jake Gyllenhaal as classic Spidey villain Mysterio for the sequel. The stuntman/failed illusionist was known to use his own brand of movie magic to help hide his criminal activities. He's also, of course, known for his crazy costume, which features a fishbowl-style helmet, green and purple suit and massive cape. It's since been confirmed that Gyllenhaal is indeed playing Mysterio, but rather than being the main antagonist, he's been tasked by someone (we'll tell you who in a bit) to help Peter Parker battle strange creatures called Elementals in Europe.
The Far From Home trailer showed a little bit of Quentin Beck in action, and on the surface, he appears to wield tremendous power. However, misdirection and illusions are Mysterio's bread and butter. Not only could these abilities be the product of advanced technology, it's also possible that, like his comic book counterpart, Gyllenhaal's Mysterio is a tried-and-true villain. Maybe he's behind the rise of the Elementals, using them as a way for him to "save the day" and look like a hero to the public.
The "Femme Fatale"
Here's where we get into some major speculation. It was revealed in early 2018 that the production was looking for a European actress in her twenties to play the role of a "femme fatale" in Spider-Man: Far From Home, the problem, of course, is that we have no solid idea right now as to who this character will actually be. Since the film is going to shoot in Europe for at least part of production, and they're looking to cast a European actress, one of the possibilities for this unnamed character is Jessica Drew, a.k.a. Spider-Woman. In the comics, the character is British, so this would make her a natural fit for this addition to the cast.
Of course, the other major possibilities are Black Cat and Silver Sable. The master thief and mercenary (respectively) have storied histories with Spidey in the comics, and with the plans to develop a movie around those two currently pushed back, it's not completely unlikely that a new plan is in place to introduce one or both of the characters in Homecoming 2, provided that there's another agreement between Sony and Marvel over how they could be used. Yet another option for this casting would be Gwen Stacy, seeing as how an audition video surfaced a while ago showing an actress trying out for the role.
Nick Fury
Just like Spider-Man: Homecoming, Spider-Man: Far From Home will have a certain team-up element. In Tom Holland's first solo Spider-Man adventure, the young Peter Parker found himself interacting quite a bit with Tony Stark/Iron Man, and for Far From Home, Peter will finally come face-to-face with spy extraordinaire/ex-director of S.H.I.E.L.D., Nick Fury.
While Captain Marvel brought Samuel L. Jackson in to play a two-eyed Nick Fury in 1995, Spider-Man: Far From Home is reuniting us with the present day Fury, who was last seen turning to dust in the Avengers: Infinity War post-credits scene. We don't know for sure if Fury is in Avengers: Endgame yet, but the fact that he's appearing in Far From Home means he will be restored to life, just like Spider-Man. As for why he's finally crossing paths with Peter Parker, Fury is the one who's tasked Quentin Beck with helping the Web-Slinger fight the Elementals. Beyond that, we have no idea about what to expect from Fury, although given that he and Peter form a mentor/mentee relationship in the Ultimate universe, perhaps this means Jackson's iteration of the character will form a soft spot for the teen hero as well. Fury will also be accompanied by his second-in-command, Cobie Smulders' Maria Hill.
We only have a few months now until Spider-Man: Far From Home arrives in theaters, so be sure to bookmark this guide to stay up to date on all the latest news about the film as it becomes available!
Your Daily Blend of Entertainment News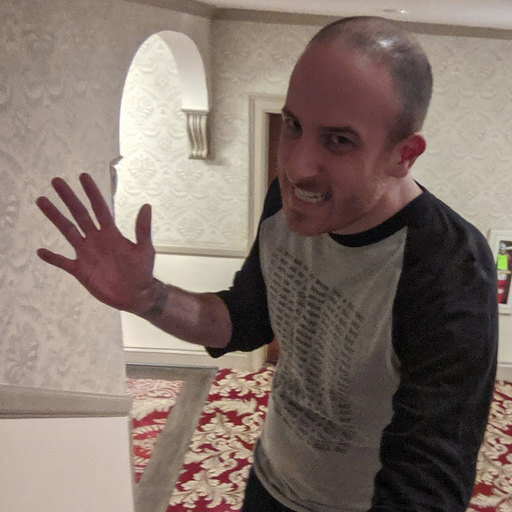 Assistant Managing Editor
NJ native who calls LA home and lives in a Dreamatorium. A decade-plus CinemaBlend veteran who is endlessly enthusiastic about the career he's dreamt of since seventh grade.