Glass Box Office: M. Night Shyamalan Is Back At Number One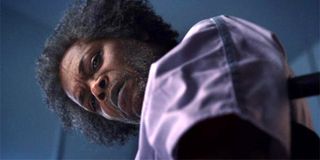 M. Night Shyamalan hit a career low when After Earth came out in the summer of 2013 and totally bombed - but he's been on the recovery road at the box office ever since. He's chosen to play small ball with his last few features, and it's resulted in some real financial success - with Glass being the latest example. The low budget superhero movie topped the charts this weekend with a solid performance - and you can check out its numbers, as well as the rest of the Top 10 in the chart below. Scope it out, and join me after for analysis!
After Earth was a bloated mess with a $130 million budget, but a big part of M. Night Shyamalan's comeback has been his ability to work within a limited budget. It started in 2015 when he spent just $5 million to make the found footage horror flick The Visit, but it worked even better when he spent $9 million to make Split in 2017. The former made $98.5 million globally, the latter $278.5 million, and now it looks like Glass is on the path towards making a total somewhere in between those two numbers, having had a bigger opening than both of them.
What isn't great is that the new movie didn't exactly live up into all of the high expectations that were established in recent weeks. Late last month there was suggestion from prognosticators that the grounded superhero flick could make somewhere in the vicinity of $70 to 75 million, but clearly it came up well short of that. It doesn't exactly make for a banner start to 2019, and it may have an unfortunate impact as we get deeper into the year.
Glass, a sequel to both Split and Shyamalan's 2000 film Unbreakable, was fast-tracked following its predecessors extreme success -- but it might not wind up having the same kind of box office impact by the time that it's done with its theatrical run. After all, Split arrived on the big screen with all the buzz in the world teasing a massive twist at the end (that it was a secret Unbreakable sequel), but the new release hasn't had anything like that boost. Instead, critics have mostly responded negatively to Glass, especially towards its ending -- which might cool the interest for anyone who was maybe thinking about buying a ticket in the film's second weekend.
It's hard to know for sure, though. Glass was expected to be a big box office draw, and so the next few weeks don't have a great deal of content standing in its way. The next blockbuster release expected to make a real impact is The LEGO Movie 2: The Second Part, but that's not coming out until February 8th. That said, there is still plenty of other popular movies available to see in theaters right now, including James Wan's Aquaman and Sony Pictures Animation Studios' Spider-Man: Into The Spider-Verse.
Glass was the only new wide release that arrived in theaters this weekend, but you may have noticed that it isn't the only fresh title to make its way on to the Top 10. This is because Tatsuya Nagamine's Dragon Ball Super: Broly, despite only being shown in 467 theaters nationwide, still managed to make a stunning $10.7 million in ticket sales. That's an astonishing $22,821 per theater average, which is more than twice what M. Night Shyamalan's movie put up in the same statistical category. We definitely don't expect it to linger around for very long, as all the fans who were really desperate to see it probably did so within the last three days, but it's still an impressive accomplishment and a nice box office story early in the year.
Also continuing to hold strong is Neil Burger's The Upside, which surprised the industry last weekend when it managed to steal the top spot at the box office. There were exactly zero people who thought that it had any chance to a two-peat, as it was never going to be able to take down Glass, but being added to 240 more theaters it actually still managed to perform exceptionally well. After making $20.4 million last week, it successfully only dropped 23 percent this week, and now it's made nearly $44 million domestically. That's not super incredible when you consider that the thing was made with a pre-marketing budget of $37.5 million, which means that it still has a while to go before being considered a real financial success, but it's definitely beating out expectations regardless.
While the news this weekend was rather mediocre for Glass, at the very least James Wan's Aquaman can continue to celebrate, as it crossed yet another milestone in the last three days - this time on the domestic side. The film celebrated a huge win last week when it was revealed that it had officially crossed the billion dollar mark worldwide, becoming the fifth 2018 feature to hit 10 figures, but at the time we also pointed out that more than 70 percent of that cash was coming from overseas. That's a more tilted ratio than any of the other biggest hits of the last year, but it shouldn't suggest that the DC Extended Universe title isn't doing well here at home.
The blockbuster has now successfully made over $300 million in the United States, and is now getting close to making more money than Deadpool 2 did during its summer release. Within its franchise here in America it still sits behind Patty Jenkins' Wonder Woman ($412.6 million), Zack Snyder's Batman v Superman: Dawn of Justice ($330.4 million), and David Ayer's Suicide Squad ($325.1 million), but one still has to be awed by just how well the thing has done.
Next Sunday we'll be checking in to see if Glass has what it takes to win the box office crown two weeks in a row - specifically while going up against writer/director Joe Cornish's family-friendly adventure The Kid Who Would Be King, and the star power of Matthew McConaughey and Anne Hathaway in Steven Knight's Serenity. Will M. Night Shyamalan close out January 2019 as the month's big winner, or should we be expecting a surprise? Time will tell, so be sure to come back to see how it all shakes out.
Your Daily Blend of Entertainment News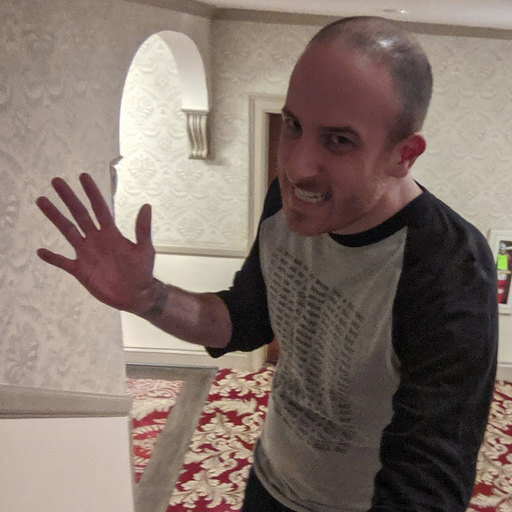 Assistant Managing Editor
NJ native who calls LA home and lives in a Dreamatorium. A decade-plus CinemaBlend veteran who is endlessly enthusiastic about the career he's dreamt of since seventh grade.