Yes, Shazam! Really Destroyed A Ferris Wheel While Filming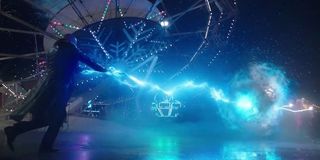 This past weekend saw the release of a new Shazam! preview, and among the highlights was seeing the eponymous hero clashing with his arch-nemesis from the comics, Dr. Thaddeus Sivana. Their fight is so literally electrically charged that when the two are shooting lightning at one another, a ferris wheel is falling in the background. Needless to say that Zachary Levi and Mark Strong conjuring electricity is a product of VFX work, but it turns out that the ferris wheel did really fall over during shooting.
Shazam! director David F. Sandberg shared on Instagram that he and his team actually destroyed a ferris wheel while making the movie. It probably would have been easy enough to simulate this destruction through CGI, but Shazam! instead went that practical route and toppled that monstrosity over. However, before the ferris wheel met its demise, Sandberg and cinematographer Maxime Alexandre took a ride on it as the rest of the crew looked on.
Destroying a ferris wheel is definitely going above and beyond the call of duty, but hey, if you have such an amusement park attraction at your disposal, then by all means, go for it! Of course, as you can see from the video, Shazam! didn't shoot this scene in an actual amusement park, but simply a lot laid out to look like one in an industrial area. One would imagine that even if David F. Sandberg had arranged to take a ferris wheel off an actual amusement park's hands, the logistics of destroying it on those grounds would be way too complicated to feasibly pull off. Better to simulate an amusement park instead.
As we saw in the latest Shazam! video, an amusement park won't be the only location where Shazam and Dr. Sivana will fight. They'll also take to the skies in a brutal brawl between skyscrapers that brings 2013's Man of Steel to mind. Of course, those who are familiar with the Shazam mythology know that usually Sivana's main weapon against the World's Mightiest Mortal is his mind, and that's still somewhat the case with Mark Strong's version. However, in the DC Extended Universe, Sivana encountered the mysterious Wizard as a child, but was rejected from becoming his champion, an honor Billy Batson would earn decades later. As a result, Sivana has turned to science as an adult to unlock the secrets of magic.
We don't know yet how Doctor Sivana will obtain special powers in Shazam!, but obviously it'll be bad for Billy Batson, as he's only just started getting the hang of his own abilities. Things will get even worse once the Seven Deadly Sins are awakened. Regardless, as the seventh DCEU installment, Shazam! is shaping up to an exciting superhero flick, though ferris wheel enthusiasts might want to close their eyes when the ride is destroyed during battle.
Shazam! will work its magic in theaters on April 5, so stay tuned to CinemaBlend for continuing coverage. Be sure to also look through our 2019 release schedule to learn what movies are opening later this year.
Your Daily Blend of Entertainment News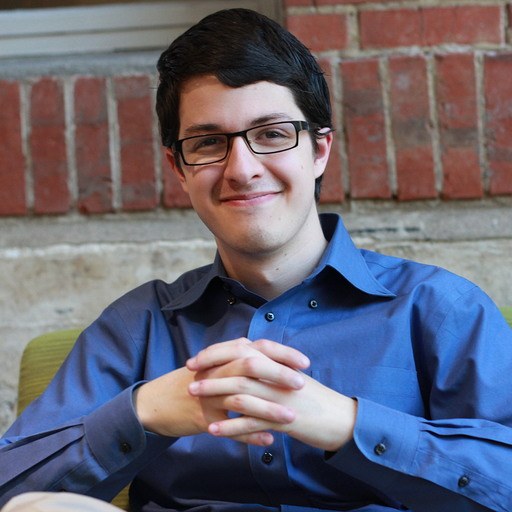 Connoisseur of Marvel, DC, Star Wars, John Wick, MonsterVerse and Doctor Who lore. He's aware he looks like Harry Potter and Clark Kent.