Why Taika Waititi Isn't Interested In Directing Guardians Of The Galaxy Vol. 3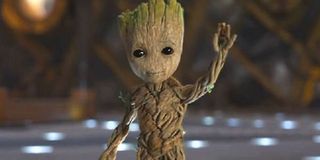 From the moment that Disney parted ways with director James Gunn on the planned Guardians of the Galaxy Vol. 3, Marvel fans have made suggestions about potential replacements. And often, the picks have come from filmmakers with Marvel movies on their resumes. As a result, Taika Waititi gets mentioned frequently as one who could step in and replace Gunn behind the camera on the next Guardians movie, but the Thor: Ragnarok just explained, beautifully, why he'd never do that. Waititi says:
I agree with Taika Waititi 100 percent on this, and I imagine that many others feel this way, which explains why Guardians of the Galaxy Vol. 3 hasn't found a replacement director yet (if ever). Replacing James Gunn on the franchise that he helped mold and shape from square one would be nearly impossible. The tone and humor of the Guardians films belong to Gunn, and the work that he did with that cast. Other Marvel franchises seems a little more interchangeable. It was easier for Waititi to take over Thor after Alan Taylor delivered a lackluster Thor: The Dark World. Not so much with the Guardians movies.
Taika Waititi was discussing this point with Deadline, and explaining why he'd never accept to gig if he was offered it by Marvel. But he confirms that he never actually did meet with them about potentially taking over Guardians of the Galaxy Vol. 3, though he's eager to work with Marvel again on a different project. He elaborates:
That's interesting, for a few reasons. Only Joe and Anthony Russo have moved on from one Marvel Studios franchise (the Captain America films) to another (two Avengers movies), though that progression made sense. So, is Taika talking about taking on another Thor movie? Could he get involved with the Loki series that is going to Disney+? Or might he jump ship and take on a whole new character and franchise for Marvel down the road?
The quotes don't help us figure out, with any more clarity, when Guardians of the Galaxy Vol. 3 will happen… if it will happen at all. We still believe that Marvel Studios has its collective back against the wall when it comes to finding a replacement director for James Gunn, for the very reasons that Taika Waititi states above.
But the franchise is too popular to just give up on, so where does Marvel go from here? Too much needs to be answered in Avengers: Endgame. When last we saw most of the key Guardians, they had turned to dust after failing to stop Thanos (Josh Brolin). What if that move just isn't reversed? Then, no one has to teach the old Guardians how to make new peanut butter sandwiches. Yeah, Taika really has to work on that analogy.
Managing Director at CinemaBlend. ReelBlend cohost. A movie junkie who's Infatuated with comic-book films. Helped get the Snyder Cut released, then wrote a book about it.
Your Daily Blend of Entertainment News
Thank you for signing up to CinemaBlend. You will receive a verification email shortly.
There was a problem. Please refresh the page and try again.