Charlie's Angels: What We Know So Far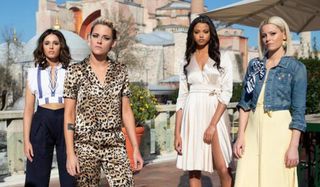 It's no secret that this modern age of entertainment has seen remakes, reboots and re-imaginings of popular properties come and go with a speed that would leave many race car drivers dizzy. Pretty much any well-known TV show, movie, comic, book, etc has either already been re-adapted for the screen or is currently being considered for another go-round in movie or television form.
Now, it would seem that the time has come, once again, for Charlie's Angels to come back with a new cast and an updated twist on the premise that's been around in two TV shows and a previous movie franchise reboot that begin in 2000. So, let's jump right in and see what this latest version of the tale has in store for us!
What Have We Seen From Charlie's Angels?
After months of waiting, we finally got a trailer for the action movie in late June 2019, and it did not disappoint. Not only did we get a good look at the set up for the story, we also got looks at all the main characters, what the action would have in store for us and how the humor would work in this continuation of the Charlie's Angels story.
When Is The Charlie's Angels Release Date?
Originally, Charlie's Angels was set to debut on November 1, 2019. As of late March of the same year, though, the movie was pushed a couple of weekends ahead to a November 15 release. So, why the change of just a couple of weeks? Well, the film's previous release date was set to put it up against the highly anticipated Terminator: Dark Fate, which will bring back both Linda Hamilton and Arnold Schwarzenegger for what's being billed as a proper sequel to 1991's Terminator 2: Judgement Day.
While Charlie's Angels might not necessarily be looking at the same target audience as Dark Fate, the studio behind the film is said to believe that it will have strong legs overseas, which tends to be true for big budget action movies like Dark Fate as well. It would seem that they're trying to give Charlie and his (her?) Angels some more breathing room at the box office, both domestically and internationally.
Right now, there are no other action / adventure movies debuting on November 15, but Frozen 2 will finally hit theaters the next weekend, so time will tell whether or not Charlie's Angels can gain and hold onto an audience.
What Is The Charlie's Angels Rating?
Movie edits are basically living, breathing entities that take on lives of their own. Well, ok, not really. But, the final edit of a movie that we end up seeing in theaters takes months to assemble, and can change, sometimes kind of a lot, up until a month or so away from the release date.
This means that, in every case, the MPAA waits until very near the release to bug studios about screening a finished cut of each film, so that what they watch and rate for us is actually the film that the filmmakers will be putting into theaters. As such, we won't know for sure what Charlie's Angels will be rated for quite some time yet, even though the movie is (as of late April 2019) listed as being in post-production, which is an indication that editing is already likely underway.
However, based on some previous comments about the tone of the new film, and what's come before, we can speculate. While the movie will be a comedy, star Kristen Stewart has said that it will lack the kitsch element that the Drew Barrymore films were fond of. Additionally, star and director Elizabeth Banks (more on her later) said while she was still developing the movie that she was working with the studio to see what would be right for Charlie's Angels, but was open to making it R-rated.
That said, both previous big screen installments were PG-13, but without that slightly silly element, we could see a Charlie's Angels that really kicks things up a notch and gives us an R-rated adventure.
What Is The Charlie's Angels Story?
After months of hearing reports of there being multiple Bosleys and the Townsend Agency going global, late April 2019 brought us some clearer information regarding the new film. First of all, this is not a remake of either the original 1970s show or the early '00s movies, but a continuation of the franchise that will expand upon what we've already seen. According to star Elizabeth Banks (who we'll get into more in a bit), Charlie's Angels will, in fact, feature a Townsend Agency that has grown a lot since we first saw Sabrina, Jill and Kelly go undercover and fight crime.
The success of that first agency has led to branches all over the world, which will, naturally, lead to there being many more than three Angels and multiple Bosleys (one of whom will be played by Elizabeth Banks). Part of the focus of the movie will be on these groups of Angels working together to protect a systems engineer who's blown the whistle on some potentially dangerous technology that might be about to fall into the hands of some very bad people.
Banks has said that the action will be more grounded than what we saw in the Drew Barrymore / Lucy Liu / Cameron Diaz films, adding that team dynamics will likely remind audiences of those seen in more recent Mission: Impossible movies. And, if you're worried there will be too many Angels involved for you to get to know any of them well, don't worry. This new tale will still see the story from the point of view of three main ladies, played by Kristen Stewart, Ella Balinska and Naomi Scott.
Who's Directing And Writing Charlie's Angels?
Back in the fall of 2015, when a new Charlie's Angels movie was just starting to get off the ground, actress Elizabeth Banks became attached as director. While she was mostly known for her work in a wide variety of comedies, she had just released her directorial debut with Pitch Perfect 2, which turned out well for her, as the movie was a hit with audiences and critics alike.
That success likely put her on Sony's radar for Charlie's Angels, and it seems that she had an idea for the movie that they loved as well, because not only did she nab the directing gig and get a part in the movie as one of the Bosleys, but she also stepped in to help write the script.
The screenplay has gone through a few writers at this point, including Evan Spiliotopoulos (Hercules), Pulitzer Prize winner David Auburn and the team of Doug Miro and Carlo Bernard, so it seems that Banks had a clearer idea of how to fulfill her desire to make the story matter and bring some richly developed characters to the screen.
Kristen Stewart - Sabina Wilson
Let's start with the most well-known of the main three Angels, shall we? And, this isn't just because Kristen Stewart's Sabina is described as being the team's leader. Apparently, when director / writer / co-star Elizabeth Banks decided to take on this project, one of the first things that came to her was the idea that the erstwhile Twilight star should be one of Charlie's Angels. Here's what she said at a recent luncheon during CinemaCon:
Well, that's simple enough. Once Banks had one Angel in mind, she just worked to convince Kristen Stewart that the film was one she should be a part of. Aside from being the group leader, the only other thing we know about Sabina is that she's good at partying. How that will help in her work as an Angel, I don't know, but Stewart has taken on a wide variety of intriguing roles since her time with the sparkly vamps of her youth, so there's no doubt that the role, and film as a whole appealed to her, and that she'll bring something cool to her work as Sabina.
Naomi Scott - Elena Houghlin
Next among our main Angels is Naomi Scott, who will be making her second blockbuster appearance just a few months before Charlie's Angels when she stars as Princess Jasmine in Disney's live action Aladdin. When Elizabeth Banks spoke about how she cast the other Angels, once she had Kristen Stewart on board, she noted that making sure she had actresses who could provide something very different from Stewart was important. Here's what Banks said about it during that same CinemaCon panel:
So, Banks wanted Scott's Elena, and the third Angel (who we'll talk about in a bit), to really provide a nice counterpoint to what Stewart was doing as Sabina. Scott, who also played the Pink Ranger in 2017's Power Rangers reboot (alongside Elizabeth Banks' Rita Repulsa) is said to be portraying the "heart of the movie," and her character is also the science whiz of the group, which completely fits now that we've seen the trailer and know that she starts the film as the systems engineer that the other ladies need to protect. We'll see before long what kind of energy Scott brings to the role, and Charlie's Angels as a whole.
Ella Balinska - Jane Kano
To complete the main Angelic triangle, Ella Balinska will round out the cast as Jane Kano. All we know about Jane so far is that she's an ex-MI6 agent who's very skilled. Skilled at what, you might ask? Well, she survived a stint in MI-6, so I imagine she's skilled at lots of fancy spy-type things that will make her a wonderful addition to the Charlie's Angels team.
You can be forgiven for not having heard of Ella Balinska at this point, as the London-born actress has mostly worked in TV in her home country, and just got her first film credit in 2015. But, considering the effort that Elizabeth Banks has put into this project from the beginning, and her desire to have all the characters have depth and personality, there's no doubt that Balinska (and Jane) will help make the team great fun to watch.
Djimon Hounsou - Bosley
As was mentioned earlier, while there is a main team of Angels that we will follow as they attempt to foil some fiendish plot, the ladies will be working in conjunction with other groups of Angels. Because of this, the film will have multiple Bosleys, with the name now being used as a title within the much-expanded Townsend Agency. Right now, we only know for sure that the movie will have three of these characters, and Djimon Hounsou will be joining Elizabeth Banks in this role.
We don't know what city (or country) Hounsou's Angels will operate out of, but considering the actor's action-heavy resume, it's possible we might actually get to see him get in on some of the adventure. The two-time Oscar nominee has now been in some of the biggest blockbusters of all time, with his work being seen in Captain Marvel, Aquaman, Shazam! and Guardians of the Galaxy, along with films like In America, Gladiator, Furious 7 and the upcoming Kingsmen: The Great Game.
Patrick Stewart - Bosley
And now we come to Bosely number three, who will be portrayed by a man known for leading many a team of intrepid adventurers as they try to save the world. Patrick Stewart, probably best known either as Star Trek's Jean-Luc Picard or X-Men's Charles Xavier, looks to be rounding out our Bosley contingent for this iteration of Charlie's Angels.
Just like with the Bosley played by Djimon Hounsou, though, we don't know where Stewart's Bosley and his particular Angels will call home. And, while the acclaimed actor certainly has the gravitas to lead his Angels with Shakespearean class, it would be nice if his Bosley allowed Stewart to bring some of his daffy American Dad-esq tendencies to the role, just so we could get a different version of big screen leadership from Sir Patrick Stewart.
Noah Centineo - Langston
OK, everyone can go ahead and get really excited about Charlie's Angels now, because your favorite rom-com boyfriend, Noah Centineo, has a part in the film. Fittingly, the To All The Boys I've Loved Before star is rumored to be playing a character named Langston, the love interest of one of the Angels. While we don't know anything else about his character, my bet is on him either being totally in the dark about his potential love's line of work, or being a bad guy who's cozying up to the Angel in the hopes of getting info he shouldn't be able to get.
After breaking out on the Freeform show The Fosters, Centineo has quickly become known for his Netflix teen romantic comedies, which also include Sierra Burgess Is a Loser and The Perfect Date. He's currently filming the sequel for To All The Boys I've Loved Before, and recently confirmed that he'll be taking on the super-powered role of He-Man in the upcoming Masters of the Universe remake.
We just have a few months until Charlie's Angels hits theaters, so be sure to check back with this guide to get all the latest updates on the film!
Your Daily Blend of Entertainment News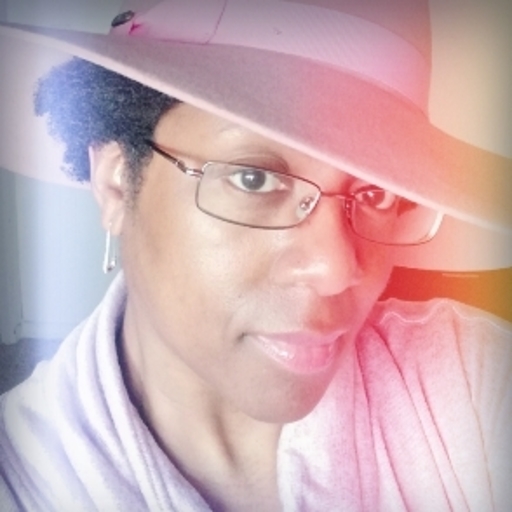 Yennefer's apprentice, Gilmore Girl; will Vulcan nerve pinch pretty much anyone if prompted with cheese...Yes, even Jamie Fraser.