Why Are Rom-Coms Making a Comeback?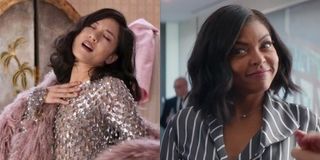 Once upon a time, romantic comedies were everywhere! Between Julia Roberts and Meg Ryan, Matthew McConaughey and Adam Sandler, actors could build their careers around the genre. In 2001, rom-coms were just as saturated as today's superhero flicks, as The Princess Diaries, Legally Blonde, Bridget Jones's Diary, The Wedding Planner, Kate and Leopold (and more) all debuted. It was a winning formula that continued to reach audiences and create timeless classics time after time.
Then the formula tired. Maybe audiences had seen just enough women working at fashion magazines and touching grand gestures her guy thinks up by the end? Fewer rom-coms graced the screen and more badass female heroines started dominating blockbuster franchises. But in 2019, Hollywood says "Why not both?" With What Men Want and Isn't It Romantic coming to theaters within a week of each other and more upcoming rom-com projects soon on the way, the genre is making a comeback.
Why are more rom-coms standing in front of audiences asking us to love them… again? There's a few reasons, let's break it down:
Netflix Took The Leap
Buzz over the return of the genre started brewing in summer 2018 when a string of Netflix rom-com originals hit the streaming service. People were watching and talking about films such as Set It Up and To All The Boys I Loved Before, and praising them for their fun and genuine takes on the genre. The streaming giant's accessibility had these rom-coms going viral at a time when the genre hadn't been adored by the mainstream in a while.
Netflix didn't seem to be taking a significant risk in producing these rom-coms either because it makes everything. Rom-coms were the releases that were sticking, and while users weren't taking much of a risk either to sit on their couch and choose a lighthearted love story for movie night, the success of these titles – namely with To All The Boys, which is already getting a sequel – means an interest had clearly sparked.
Crazy Rich Asians Made A Cash Splash
Within the same week of the release of All The Boys Who Loved Before, Crazy Rich Asians opened in theaters to an impressive No. 1 opening weekend, later scoring over $238 million worldwide and becoming the first big hit for the genre since 2009's The Proposal.
Yes, Crazy Rich Asians delivered on the first all-Asian cast in two decades but the movie was distinctly a romantic comedy style flick and it worked. It didn't completely feel recycled or by-the-numbers because new faces were being showcased, it was exploring a culture the genre doesn't typically go for and the "happily ever after" wasn't the guy-gets-girl formula; it centered on the female protagonist's own growth in her sense of self, amidst a few lovable clichés. Now, filmmakers will be looking at the success story of Crazy Rich Asians, especially considering how cheap for the studio to make ($30 million) and try to replicate it in new ways. Bok, bok, bitches! The rom-com is back and Crazy Rich Asians showcased that there is an audience for it in movie theaters.
They're Rewritten For A New Perspective
One reason the rom-com became irrelevant in recent years was because how overdone it started to feel. The same actors, writers and filmmakers kept cranking out entries for the genre, and after a while they tired the same storylines. What defines this new resurgence is how fresh and inclusive it feels. While audiences may be seeing some of the same clichés and tropes of the genre in these new films, they've never been told in the mainstream from these perspectives before, so moviegoers are more energized to check them out. Hollywood is selling a different kind of rom-com and the trend has kept moving forward. Since the industry is aware more then ever that audiences demand more from the stories being presented, they seem to be made with more thoughtfulness and relevance.
What Men Want is an interesting example because it actually borrows from the premise of the early 2000s romantic comedy What Women Want, starring Mel Gibson and Helen Hunt. It flips the dialogue by making it a woman who hears thoughts of men instead of the other way around. It also attempts to act as commentary for the struggles of women in male-dominated industries. Both ideas have been used before in rom-coms, literally in another movie of similar title and since women in this genre are constantly faced with some sort of work-related struggle. It feels different because a black woman's perspective is in the mix, it's generally more aware of itself and there's new blood taking hold.
There's A Space To Let In Diversity
Coming down the pipeline are rom-coms coming from a range of new voices such as Kristen Stewart and Mackenzie Davis starring as girlfriends in a holiday-set TriStar film Happiest Season and Billy Eichner's recently announced gay rom-com to be produced by Judd Apatow under Universal. Insecure's Issa Rae and Silicon Valley's Kumail Nanjiani are also teaming up to star in Paramount's Lovebirds, about a couple who are caught in a murder mystery. Fresh Off The Boat's Randall Park and comedian Ali Wong will also star in Always Be My Maybe, and Grownish's Yara Shahidi and Charles Melton will star in A Sun is Also a Star.
In an industry constantly criticized for being too white, rom-coms certainly used to be a top offender. With the demand for new voices and the fact that there are so many making their way into the mainstream, the rom-com is becoming a great place to start. As said before, the genre doesn't typically cost too much to produce, and usually these movies will make their money back. When interest in supporting diversity is at an all-time high, there's room for them to become blockbusters too, and for different voices to dominate a once weary genre.
There's A Desire For Escapism and Predictability
Audiences also aren't taking a huge risk when they buy a ticket for a rom-com because the formula is still there nine times out of ten. It's comforting to walk into a movie knowing full well there will probably be some feel-good happy ending and everything will wrap up nice and tightly in a bow.
In a time when something like Avengers: Infinity War shocked audiences, the horror genre is remerging, dramas are combatting the intense issues and emotions of the day, and keeping up with cinematic universes sometimes asks a lot from fans to follow along, the romantic comedy is a comfy place for moviegoers to go again. It's a different type of escapism that is fun, potentially relatable and made for repeated viewings if done right.
So what do you think? Are you excited to see more rom-coms in the near future? Sound off in the comments below.
Your Daily Blend of Entertainment News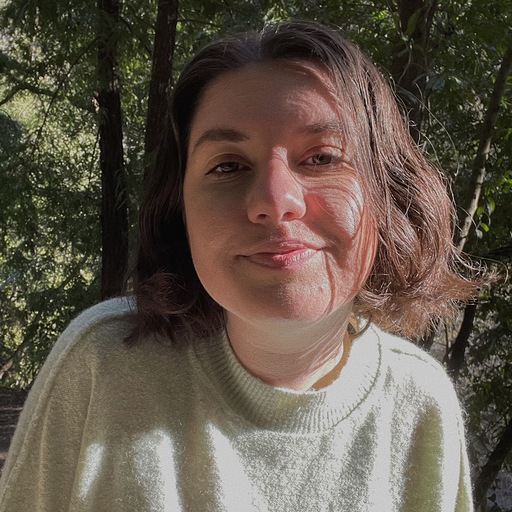 YA genre tribute. Horror May Queen. Word webslinger. All her writing should be read in Sarah Connor's Terminator 2 voice over.