IT: Chapter 2 Just Showed Its First Footage, And It Was Chilling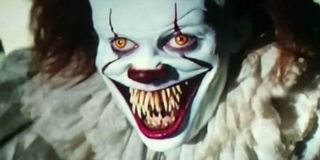 We've seen a surprising number of record-breaking horror movies come out in recent months, including David Gordon Green's Halloween and Jordan Peele's Us, but later this year we will finally get to see the release of what is arguably one of the most anticipated titles we've ever seen from the genre. Director Andres Muschietti absolutely blew audiences away in 2017 when he unleashed his adaptation of Stephen King's IT, and soon he will be ready to take us back to Derry, Maine for IT: Chapter 2.
The film is still a few months away from release, arriving in theaters this fall, but this afternoon we were lucky enough to experience an early dose of its creepy magic. Warner Bros. hosted its annual presentation at CinemaCon in Las Vegas today, and the big showstopper they saved for the very end was our first look at the upcoming IT sequel. And based on what was shown, there are going to be millions of chills going down millions of spines when audiences everywhere get to see the finished blockbuster later this year.
Rather than being cut as a typical trailer, the IT: Chapter 2 footage instead began with an extended sequence from the film – specifically a moment that any fan of the book will definitely remember. Having returned to her hometown after spending years away, adult Beverly Marsh (now Beverly Rogan and played by Jessica Chastain) makes the decision to return to her childhood home – albeit while filled with intense dread about the possibility of seeing her father again. At first she thinks it's a real possibility, as the name "Marsh" is still written on the door, but when an elderly woman greets her she realizes that she was mistaken, and that the label actually reads "Kersh."
After Beverly notices this, she asks about her father, and Mrs. Kersh dourly explains that he passed away – but then kindly invites her to come in, look around, and have a cup of team. After some initial hesitance the lone female member of The Losers Club agrees, and while walking around the place notes that the house is a lot cleaner than when she lived there. While the woman goes to the kitchen to put the kettle on, Bev goes to the bathroom and uncovers a hole in the baseboard, from which she pulls out a familiar postcard. As she turns it over in her hands, she reads it aloud – "Your hair is winter fire; January embers. My heart burns there, too"- and we see a quick flashback to her as a kid (Sophia Lillis) reading the poem while sitting in the bathtub.
As she reads, however, the audiences' eye is drawn down the hallway behind her, where we see a silhouetted Mrs. Kersh standing still before starting to walk out of sight with her arms flailing wildly.
We see a handful of flies on the glass window as Mrs. Kersh walks into the living room, and she gives Beverly a cup of tea as they sit opposite one another. The polite, grey-haired woman then apologizes to her guest about the heat, saying that you could just die. However, she follows it up with an old saying about Derry: "No one who ever dies here ever really dies." Her face then basically freezes, as she neither moves nor says anything for a few creep-tastic seconds.
Breaking the silence, Mrs. Kersh asks what it's like being back in town, and Bev replies that it's strange – suddenly noticing the nasty chest wound that her host is sporting when the collar of her blouse shifts. Before she can ask a real follow-up, there is a ding from the kitchen that indicates that cookies are done. As she leaves, her guests starts looking at and asking about the photos on the wall. As it turns out, Kersh's father was an immigrant who came to America to start a new life for himself… and did so by joining the local circus.
As Beverly stares at one particularly creepy photo, things escalate when it's revealed that Mrs. Kersh is now standing naked – though obscured – in the kitchen. She calls from the room, "I was always daddy's little girl. What about you? Are you still his little girl, Beverly? ARE YOU?" Hearing the horrifying words of her father come out of the elderly woman's mouth, Bev quickly becomes frightened, and the situation further escalates as Mrs. Kersh begins an all-out naked sprint towards her.
From there the footage cut to a montage of various clips from IT: Chapter 2, showing off both the members of the young cast we already know (Jeremy Ray Taylor, Sophia Lillis, Finn Wolfhard, Chosen Jacobs, Jack Dylan Grazer, and Wyatt Oleff), as well as the adult members of The Losers Club to whom we'll be introduced (James McAvoy, Jessica Chastain, Bill Hader, Jay Ryan, Isaiah Mustafa, James Ransone, and Andy Bean). Pennywise's giggle accentuates particular moments up until the very end, when a black screen is cut through my the murderous clown, who lets out a friendly yet sinister, "Hello!"
This was obviously just a taste of what IT: Chapter 2 has to offer, but boy was it wonderfully satisfying. "When you see it" scares are infinitely more powerful and effective than jump scares, and the footage was chock full of them – filling the sequence with tremendous dread. One can only imagine at this point the horrors that will be contained within the full feature.
Hopefully it won't be too long before we finally get an official trailer for IT: Chapter 2 – one that we can watch over and over again in hopes that it makes our waiting time for the full thing dissolve faster. Right now, though, our anticipation for the blockbuster horror film is somehow even higher than where it was this morning. It probably goes without saying at this point, but September 6, 2019 cannot get here soon enough.
In the meantime, stay tuned here on CinemaBlend for not only more IT: Chapter 2 stories and features, but also plenty more of our coverage out of CinemaCon 2019.
Your Daily Blend of Entertainment News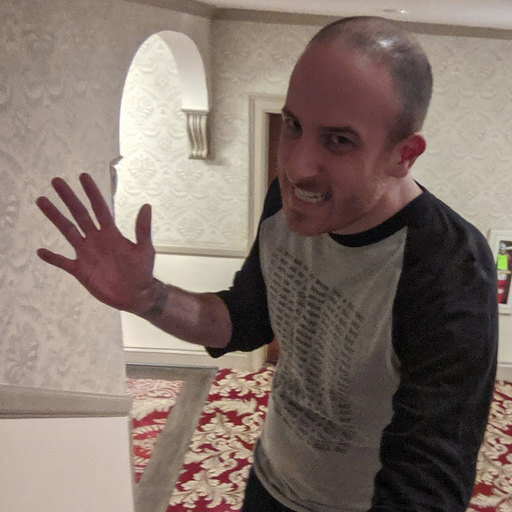 Assistant Managing Editor
NJ native who calls LA home and lives in a Dreamatorium. A decade-plus CinemaBlend veteran who is endlessly enthusiastic about the career he's dreamt of since seventh grade.