Wizarding World Of Harry Potter: 5 Must-See Attractions At Harry Potter World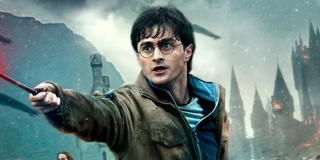 As someone who grew up adoring theme parks of all shapes and sizes, I don't often truly feel as if I've been transported to another place and time whenever I'm visiting one. One obvious exception – or several, technically – is the Wizarding World of Harry Potter, located at both Universal Studios in Orlando and at Universal Studios Hollywood (and in Japan). Within the many brilliantly designed walls of Harry Potter World, fans can feel like wizards, monster hunters and more, instead of the silly Muggles we all are.
In Orlando, Harry Potter World is split into two different parks that are actually connected by the Hogwarts Express, a train ride that is worthy of one's time even if there's no reason to use it beyond geeking out. The first Wizarding World of Harry Potter attraction within the Islands of Adventure park in 2010, while the Universal Studios Florida park opened its own Wizarding World of Harry Potter attraction in 2014. Meanwhile, the Wizarding World within Universal Studios Hollywood was the latest to open, debuting in 2016.
While "Everything and Then Some" would likely be the main entry in this list if I was being casually frank about what fans should experience in Harry Potter World, we've got to set some boundaries. As such, here are 5 must-see attractions and rides to enjoy when wandering around the Wizarding World of Harry Potter.
Harry Potter And The Forbidden Journey
I think many would agree that Harry Potter and the Forbidden Journey became a watershed moment for fan-based theme park attractions, and if it contained the entirety of the Harry Potter World experience, it would suffice. Well, at least it would if some of the physical shops were set in there, and if libations were sold.
In any case, Harry Potter and the Forbidden Journey is a dark ride (non-coaster) that embraces the film and novel franchises entirely through both the pre-ride queue and through the 3D visuals of the ride itself. It's one of the few theme park rides where fans will want to spend as much time as possible just waiting in line, which takes future riders through Hogwarts Castle. Not a detail is spared from floor to ceiling, as there are pitch-perfect replicas of famed areas within Hogwarts, not to mention the Sorting Hat.
Then there's the ride itself, which takes fans on a virtual trip around the castle and through other non-Hogwarts areas of Harry Potter's world. Get a bird's eye view of Black Lake or get lost in the Forbidden Forest, and don't be nervous about saying hello to the dragon. He won't really burn you. All in all, an A+ experience from beginning to end.
Ollivanders
Quick trips to smallish shops generally don't allow for some of the most hype-worthy moments of a theme park visit, but only Harry Potter World features magic wand stores where the wand sometimes chooses the patrons. It feels magical just to say something so gloriously absurd.
The Ollivanders within the fabulous Daigon Alley area is the bigger of the two, though the Hogsmeade location has its own worthwhile surroundings. Potential customers are perfectly free to quickly pick up one of the many wands, either the plain versions or the more interactive ones, but everyone should stick around for a few minutes to check out the fun and slightly spooky wand-choosing shows that are held throughout the day. Younger kids are generally the recipients, but it's a blast to take part in for older visitors as well.
Though certain Wizarding World of Harry Potter attendees might not want to shell out the money for a souvenir wand – surely a low percentage – the park experience is made all the more enjoyable by the slightly more expensive interactive wands. They perform a variety of enchanting tasks throughout the areas, with a handy map showing the less randomly adventurous fans where the wands can be used.
Flight Of The Hippogriff
The coaster in question started its life in Islands of Adventure as Flying Unicorn, but then became the Flight of the Hippogriff once the Wizarding World of Harry Potter updates went into effect. Retooled and re-themed for a more Harry Potter-esque experience, the ride is a junior coaster, but while it's not meant for extreme heart-pounding thrills, it does deliver fan-friendly thrills in spades.
It's not as extensive a Wizarding World set-up as the one in Harry Potter and the Forbidden Journey or Harry Potter and the Escape from Gringotts, but having Hagrid offer instructions on Hippogriff-handling is a treat. This queue also provides a great time for picture-taking, with various Hippogriff replicas all around.
Riders are in for both a visual and visceral treat with Flight of the Hippogriff, which starts off with a lift boasting a full overview of the Wizarding World of Harry Potter. Then, it gets busy making people scream with some twists, dives and swoops throughout the lands surrounding Hagrid's hut. Thankfully, none of the previous information needs to be put to memory, as the Hippogriff here does all the flying for you.
Three Broomsticks
You know what they say about magic: don't do it on an empty stomach. Or is it not to swim in magical rivers until until 30 minutes after you eat? However it goes, Wizarding World of Harry Potter has an assortment of locations for park-goers to grab a bite and/or a drink, such as the Leaky Cauldron. However, it goes without saying that the key location everyone should want to attend first is the Three Broomsticks restaurant.
Set inside the Hogsmeade area, Three Broomsticks is as hearty a Harry Potter World eatery as one could hope for. The open-spaced inn allows for just about all the details to be marveled at no matter where you're sitting, and fans can imagine themselves hanging out with Harry & Co., shooting the breeze while waiting for some fish and chips.
For those looking for something a bit more adult, the back of Three Broomsticks features a Hog's Head pub that will do the trick, even without a wand to stir things with. Try some of the signature Hog's Head Brew (especially if it's a hot mother-Felix-Felicis outside), or other iconic potables such as Butterbeer and Pumpkin Juice. Just be sure to save room for a visit to Florean Fortescue's Ice Cream Parlour.
Hagrid's Magical Creatures Motorbike Adventure
While this Wizarding World of Harry Potter roller coaster won't actually go live for park attendees until June 13, 2019, just the preview information for Hagrid's Magical Creatures Motorbike Adventure is enough to make one want to book a Universal Studios trip ASAP. Clearly, Hagrid is the Harry Potter World character with the biggest stronghold on top-notch rides.
Taking the place of the enjoyable-if-tangential Dragon Challenge coaster, Hagrid's Magical Creatures Motorbike Adventure is a steel coaster that promises to be as epic an experience as anything a lowly Muggle could enjoy outside of Harry Potter World. Using cars modeled after Hagrid's own motorcycle, the coaster takes riders on a unique experience filled with beloved characters and locations. Here's the tantalizing way Universal Studios describes it:
Anything can happen, people! Of course, it can only happen once you're actually inside the Wizarding World of Harry Potter, so getting there is Step 1.
Obviously, there are plenty of other amazing and mesmerizing moments and experiences to be had within Universal's Harry Potter World, from the Dark Arts light show to the puppet performances to the aforementioned Escape from Gringott's ride. Hopefully the future will bring more unrivaled wizardry, as J.K. Rowling's Pottermore expands into new formats through a recent deal with Warner Bros.
Your Daily Blend of Entertainment News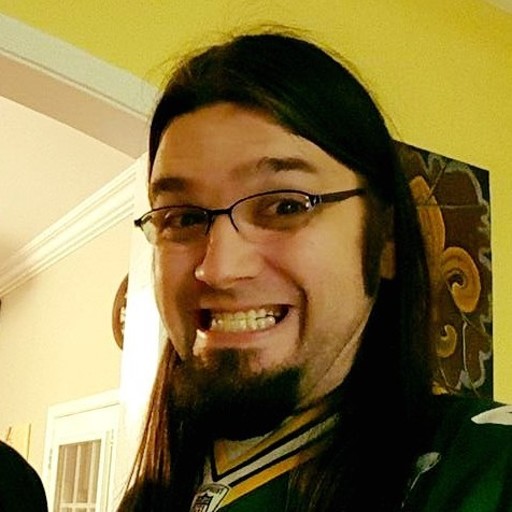 Assistant Managing Editor
Nick is a Cajun Country native, and is often asked why he doesn't sound like that's the case. His love for his wife and daughters is almost equaled by his love of gasp-for-breath laughter and gasp-for-breath horror. A lifetime spent in the vicinity of a television screen led to his current dream job, as well as his knowledge of too many TV themes and ad jingles.