Disney's Aladdin: 10 Differences Between The Remake And The Original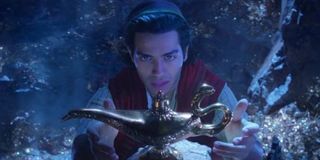 (Image credit: Disney)
Disney's Aladdin is a timeless, animated classic. Aladdin's songs, cast, and characters, especially Robin Williams as the Genie, made it the highest grossing movie of 1992. So, it was no surprise when Disney announced plans to give one of their biggest animated hits the live action treatment.
It seems unnecessary to revamp what many regard as an untouchable lightning in a bottle moment in Disney's history. While the new Aladdin follows the story rather faithfully, it is not a mirror image of the original.
It gives us a new Aladdin cast, featuring Mena Massoud in the title role, Naomi Scott as Princess Jasmine and, most notably, Will Smith as a whole new Genie. Alan Menken updates his Oscar-winning soundtrack, including a complete original song. Furthermore, the most intriguing and somewhat refreshing amendment: the directing style of crime thriller auteur Guy Ritchie.
So, if you are wondering how Disney is keeping the live action Aladdin, now playing in theaters, separate from its original hit, here is a list of the biggest difference between the two. Keep in mind, there will be spoilers.
No Fourth Wall-Breaking Street Pedder To Introduce Aladdin
Disney's animated Aladdin opens with, essentially, an infomercial featuring a street peddler hoping to convince the audience to purchase a "special" lamp by revealing the story of its origin. This segues into the main story of the movie and the Peddler is never to be seen again.
The original intention was for the Peddler to be revealed as the Genie in disguise at the end of the film, as both are voiced by Robin Williams. That idea was scrapped last minute, but Guy Ritchie found a way to work a similar idea into his update.
In the Aladdin remake, it is a mariner who introduces the film as a story he is telling his children as they sail the seas. The Mariner is played by Will Smith, whom we already know is the Genie going in. There's no much room for a huge reveal, but it's a fun callback to some deep Aladdin trivia nonetheless.
Iago Is Far Less Of A Chatterbox
In one of Disney's most fitting casting choices, comedian GIlbert Gottfried, known for his squawk-like pitch, provided the voice of Jafar's parrot sidekick, Iago, in Aladdin. When he is not hiding his ability to speak on his own, Iago never cowers at the opportunity to serve up blunt commentary and utilize his skills in spot-on voice imitation.
In Guy Ritchie's Aladdin, Iago (voiced by Alan Tudyk) is just as loyal to Jafar and, sometimes, just as blunt, but not nearly as talkative. His speech is rarely anything more than a repeat of the last line of dialogue. Other than his willful subservience to Jafar, Iago is not much more than your common parrot.
This updated Iago provides Aladdin with a new air of authenticity, and we have had our fair share of Gilbert Gottfried already with the Alfac commercials.
Princess Jasmine Has A Larger Role This Time
Voice by Linda Larkin in Aladdin, Jasmine is one of the more unique Disney princesses as she is one of the few born into royalty, but longs for a life outside the palace. While she does eventually find happiness, it is only from Aladdin's help, so it is hard to say she makes the cut beyond the "damsel in distress" kind. In Disney's live-action remake, that is no longer the case.
Naomi Scott's portrayal in Aladdin sees Princess Jasmine in a stronger, more pivotal role to the story. She is not defined by her romance with Aladdin, nor is her dissatisfaction with royalty out of mere boredom. She is a progressively minded person who longs to steer her country in the right direction and vies to be Agrabah's first female Sultan, a feat she eventually achieves - not Aladdin.
Jasmine even sings her own song, with themes of self-empowerment. Speaking of which...
Alan Menken's Aladdin Song Catalog Has Been Updated
Disney's Aladdin won two Academy Awards in 1993 for Best Original Score and Best Original Song ("A Whole New World"). Needless to say, the music by Alan Menken is key to the animated movie's iconography. However, Disney decided it would be best to leave those songs untouched and provide a whole new set of original songs for Guy Ritchie's Aladdin... Just kidding.
Of course the new creative team brought all the original songs back, but with a few new twists. Will Smith's rendition of "Arabian Nights" amends the original song's controversial lyrics. The end credits feature new, additional versions of "Friend Like Me," by Smith and DJ Khaled, and "A Whole New World," this time a duet by Zayn Malik and Zavia Ward.
The most pivotal update is the addition of the song specially written for Princess Jasmine called "Speechless," which Naomi Scott sings at two crucial moments of the film. The most intriguing update is Will Smith's approach to performing Genie's magnum opus.
Will Smith Is A Rapping Genie
"A Whole New World" may have won the Oscar, but the most fun of Alan Menken's Aladdin songs are those performed by Robin Williams as Genie. The all-powerful one's musical talents are as amusing as his magical skills with "Friend Like Me" and "Prince Ali." In Guy's Ritchie's update of Aladdin, Prince Ali meets the Fresh Prince.
Will Smith's performance as Genie sees him showing off his musical roots, adding a hip-hop flair to his energetic rendition of "Friend Like Me," complete with frenetic choreography and even some beatboxing.
You ain't never seen or heard a "Friend Like Me" like this.
Jasmine Is Not The Only Female Character With Speaking Parts
You know who else never had a friend like Genie in Aladdin? Princess Jasmine. In fact, other than Jasmine's tiger, Rajah, she does not have any friends at all. Say, did you ever notice that Jasmine is the only woman in the animated original with meaningful dialogue? In the Aladdin remake, neither of those are the case.
Former Saturday Night Live cast member Nasim Pedrad stars as Dalia, Jasmine's handmaiden and friend, whom she discusses more than just magic carpet rides with. For most of the film, Dalia is Jasmine's sole source of encouragement.
The character, one of the funniest in the new Aladdin cast, and she also has one of the most surprising additions to the story as she turns out to be a love interest for Will Smith's Genie, and the mother of his children, whom we meet in the film's introduction. I bet she ain't never had a boyfriend like him.
Jafar Lures Aladdin Into The Cave Of Wonders More Conspicuously
In Disney's Aladdin, Jafar's hunger for power leads him in the direction of the Cave of Wonders, a sentient temple of great fortune and mysticism. In order to retrieve the magic lamp inside, he must enlist the one "diamond in the rough" whom the cave will allow, which happens to be Aladdin. So, Jafar captures Aladdin, poses as an old prisoner, breaks him out of custody and tricks him into retrieving the lamp for a promised reward.
In Disney's live-action Aladdin remake, Jafar does not bother with the disguise. He captures Aladdin and presents himself to him, dark red robes and all, with a proposal for riches that would attract the affection of a princess. Once he agrees, it pretty much goes exactly as the animated original does.
This was most likely the right direction to go with adapting Aladdin's reasoning for entering the Cave of Wonders, given that Jafar's old man disguise would not have made for much of a reveal given what we already know from the animated classic.
Aladdin And Abu Earn The Magic Carpet's Loyalty
Aladdin has a few trusted allies to count on for his adventures in the original animated film. Of course, there is the Genie and Abu, but the one I believe deserves more credit is the Magic Carpet.
If not for the Magic Carpet, Aladdin and Abu would have never found the magic lamp and Aladdin and Jasmine's first date would not have been nearly as memorable. Yet, there is little explanation in the original Aladdin as to why Carpet is so loyal to our hero so quickly. Just a feeling?
In Guy Ritchie's Aladdin, after Aladdin and Abu first enter the Cave of Wonders, they notice a carpet stuck between two large boulders. But this is no ordinary carpet. This carpet is moving on its own. They work together to lift the rock up just enough to free the Carpet, and a beautiful friendship is born.
Jafar Has No Intention Of Marrying Jasmine To Usurp The Kingdom
Jafar is such a ruthless, uncompromising, unrelenting wannabe tyrant that he will stop at nothing to take control of the kingdom of Agrabah in the original Disney's Aladdin.
When his initial plan to get ahold of the magic lamp fails, he tries hypnotizing the Sultan into allowing him to marry Princess Jasmine, which Aladdin prevents by smashing his magic scepter and breaking the spell. Marwan Kenzari's Jafar still uses that snake-headed scepter to control the Sultan, but not for less aggressively creepy reasons.
In Guy Ritchie's Aladdin, not only does Jafar want to be the Sultan, his wishes for power are beyond merely fame and fortune. He is a war monger, persistently forcing the idea of invading a country that the Sultan just wishes to remain at peace with.
As for his own plan for tyranny, marrying the princess is never brought up. It is as if he recognizes, and even respects, the possibility that Princess Jasmine could be the next sultan and his goal is just to beat her to the throne first. Also, thankfully, when Jafar finally gets a hold of the magic lamp and asks Genie to make him the most powerful sorcerer in the world, he does not keep Jasmine chained up as his personal love slave. You gotta hand it to 2019 Jafar. He may be ruthless and unrelenting, but he's far less of a creep than his animated counterpart.
Director Guy Ritchie Makes Aladdin A Guy Ritchie Movie
You may have noticed that I have been referring to Disney's live action remake of Aladdin as Guy Ritchie's Aladdin a lot throughout this article. That is because this Aladdin is very much "Guy Ritchie's Aladdin."
The British filmmaker known best for cooky crime thrillers like Lock, Stock, and Two Smoking Barrels and Snatch may have seemed like an unlikely choice to direct a musical fantasy set in an Arabian city. But Ritchie makes his update of the animated film feel right in place with his the rest of his repertoire.
For one, the retrieval of the magic lamp easily puts Aladdin in the heist movie category, like Lock, Stock, and Two Smoking Barrels and Snatch. One of the first major song and dance sequences is a foot race through the city and there are slow motion sequences all throughout the film, both common Ritchie staples. Ritchie also has been known to cast musicians in many of his films (Will Smith). Aladdin has always been a tale loved by all ages, but in the hands of Guy Ritchie, it becomes a special treat for lovers of British crime thrillers as well.
Aladdin is now playing in theaters, and keep checking back with CinemaBlend for more news on Disney's upcoming live action remakes/adaptations.
This poll is no longer available.
Your Daily Blend of Entertainment News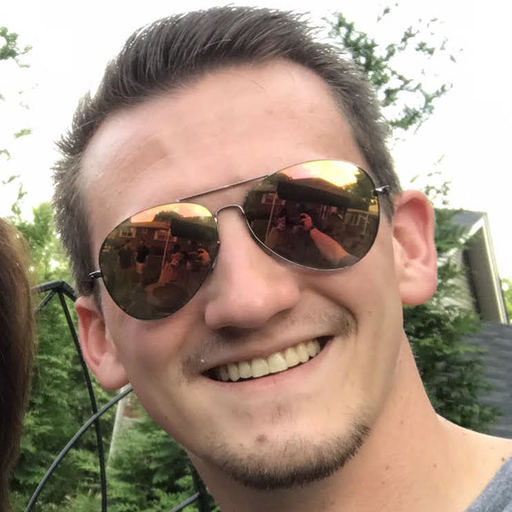 Jason has been writing since he was able to pick up a washable marker, with which he wrote his debut illustrated children's story, later transitioning to a short-lived comic book series and (very) amateur filmmaking before finally settling on pursuing a career in writing about movies in lieu of making them. Look for his name in almost any article about Batman.