One Movie Analyst Predicts 2020 Is Going To Be A Terrible Year For Movies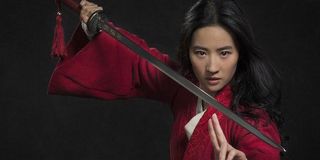 For Hollywood and moviegoing audiences, 2019 will prove a tough year to beat. While ticket sales are slightly down from this time last year, they haven't been awful. You have Avengers: Endgame's popularity breaking ticket websites, However, according to some analysts, this decline spells bad news for Hollywood and will continue to be bleak for the industry. One of these analysts, Eric Handler of MKM Partners, thinks that 2020 will be an abysmal year for popular franchises and the people making them. Ouch! We hope not.
According to Variety, summer ticket sales are tracking 7% behind last year's blockbuster period. As for the whole year, it looks like 2019 ticket sales are 10% lower than those of 2018. With films such as Dark Phoenix being pulled from theaters early and Endgame supposedly "underperforming" (but only when compared to James Cameron's Avatar), it's no surprise Hollywood bigwigs are getting a bit nervous. Profit is power, apparently, and it's looking like they aren't hitting the numbers they need to crawl into bed and sleep soundly at night.
Eric Handler commented on the decline, hinting at yet another tough year ahead for Hollywood.
In terms of 2020 theatrical releases, Eric Handler is right. Granted, there are some 2020 films with box office potential, such as the next DCEU installment Birds of Prey, the extremely delayed The New Mutants, and Godzilla vs. Kong. But none of them boast the draw that made Avengers: Endgame, Toy Story 4 and others runaway successes.
Another analyst, Paul Dergarabedian with Comscore, went into more detail regarding what needs to be done in order for studios and distributors to climb out of what he essentially calls a creative rut, namely everything being a remake, a reboot or an adaptation of something. Here's what he said:
If the comments and concerns voiced above turn out to be true, what will Hollywood do? Smaller studios and distributors, i.e. basically everyone but Disney and Warner Bros, will likely face the greatest obstacles, but even the aforementioned production behemoths need to keep the bills rolling in. They should be fine, though, especially now that they both have highly-publicized, absurdly well-priced streaming services coming in the fall.
Which 2020 films are you excited for? Do you think we're totally incorrect and that 2020 will be a great year for Hollywood? Let us know in the comments section below, and stay tuned to CinemaBlend for all the latest in movie news.
Your Daily Blend of Entertainment News
Your Daily Blend of Entertainment News
Thank you for signing up to CinemaBlend. You will receive a verification email shortly.
There was a problem. Please refresh the page and try again.