Kevin Smith Isn't Worried About Disney's Power In The Film Industry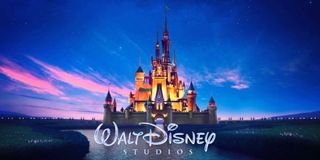 Kevin Smith is the perfect fan. Smart, incisive, and eternally excited about anything and everything Hollywood, Smith has bridged the gap between fan and filmmaker and made them into one deeply passionate, uniquely talented and unflinchingly honest being. Between crying during the Bumblebee trailer and defending Todd Phillips's upcoming Joker, Smith is constantly moved by Hollywood and what it does for its audience.
While it's true that every celebrity has their influences and inspirations, few of them have been as as perpetually awestruck as the Clerks director. It's infectious, really. And with these kinds of smarts at his disposal, he's gonna use them to make comments that may seem controversial, but are actually well-reasoned and well-put (his thoughts on Ben Affleck's Batman being a perfect example). That being said, his recent comments on Disney's aggressive expansion and acquisition tactics are bound to ruffle feathers.
During an interview with Variety, Smith commented on Disney's skyrocketing influence in the film industry. When asked if the Mouse's power concerned him, Smith said:
For years, Kevin Smith has branded himself as a professional geek. He has been friends with Ben Affleck. His Mallrats script appeared in Captain Marvel. He's very much a fan first and a filmmaker second, which actually informs and elevates many of his projects. Heck, the guy still gets starstruck when he gets invited to Star Wars sets. He's definitely one of us, and that won't ever change. So that puts his thoughts on Disney in better context.
Clearly, Kevin Smith sees Disney's rapid expansion as a move to adapt, not control. He then added:
Kevin Smith makes a somewhat fair point (although changing an industry shouldn't involve near-monopolization). Granted, the company consistently delivers stories that are both emotionally resonant and universally enjoyable, even if many of them are remakes. There's value in what the studio does, and as long as it's putting out good stories with meaningful messages, then it's slightly less problematic. I'm still not 100% onboard on what Smith is saying here, but I do know where he's getting his logic.
What do you think, 'Blenders? Does Kevin Smith have a point? Sound off below, and be on the lookout for his next movie, Jay and Silent Bob Reboot, out in theaters on October 15.
Your Daily Blend of Entertainment News