The True Stories And References In Quentin Tarantino's Once Upon A Time In Hollywood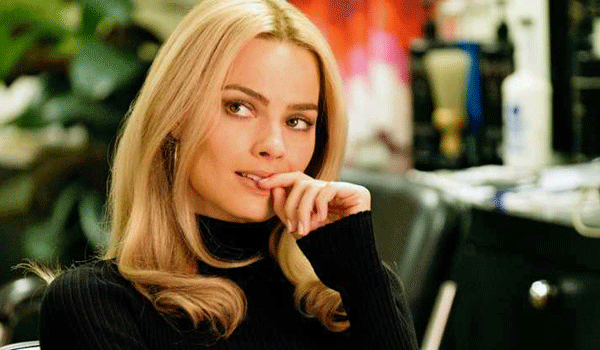 Recent ReelBlend guest Quentin Tarantino is no stranger to interweaving fictionalized stories with real historical events. The director famously used that format in the expertly made and frustratingly spelled Inglourious Basterds. Now he's back with the similarly structured Once Upon A Time In Hollywood. The movie is absolutely wonderful, and while you don't need an encyclopedia of old Hollywood to follow the plot, some knowledge does help.
It would take far too long to go over every single real person or place referenced in the movie; so, let's just focus on the really important ones with a major effect on the plot. Here are the true stories behind some of the more important references in Quentin Tarantino's Once Upon A Time In Hollywood…
George Spahn And Spahn Ranch
Spahn Ranch was a 55-acre property in Los Angeles County purchased in 1953 by George Spahn. During the height of the popularity of Westerns in Hollywood, the owner built a film set amidst the mountainous terrain, and numerous movies and television shows picked it as a filming location. As other genres began to overtake the Western, the business gradually died off and Spahn focused more on horse rentals.
During the late 1960s, Spahn, who was by this point blind, met Charles Manson and agreed to allow the cult leader and his followers to stay at the ranch in exchange for manual labor performed around the farm and help running the horse rental business. The Manson Family resided at the ranch for most of 1968 and 1969, and Spahn developed a pretty close relationship with numerous members of the cult. He allegedly had a sexual relationship with some of Manson's female followers and is credited with nicknaming both Tex Watson, who participated in the Tate-LaBianca murders and Squeaky Fromme, who later tried to assassinate US President Gerald Ford. Spahn Ranch burned down in 1970 and Spahn himself died in 1974.
Bruce Lee
Bruce Lee's connection to Sharon Tate has mostly faded away as the years have passed, but there is actually even more there than Once Upon A Time In Hollywood lets on. First, many credit Tate's ex-boyfriend and fellow Manson family victim Jay Sebring with helping Lee get his start in Hollywood. The hairstylist to the stars was at a karate tournament in 1964 and was impressed by Lee's skills. Later, a producer mentioned wanting to cast an Asian actor who could fight in an action role. Sebring recommended Bruce Lee, who later went in for a screentest, which eventually led to his breakout role in The Green Hornet.
Over the next several years, Lee taught numerous Hollywood celebrities how to fight in preparation for movie roles including Sharon Tate. He also became buddies with Roman Polanski and they even went on vacation together. Unfortunately, following Tate's murder, Polanski allegedly suspected Lee for a time, partly because the actor lost his glasses around the same time an unknown pair of glasses was found following the murder. Lee tragically died just a few years after Tate's murder at the age of 32.
10050 Cielo Drive
Once Upon A Time In Hollywood includes a scene in which Charles Manson approaches Sharon Tate's home and asks for Terry. The Terry in question was Terry Melcher. A music producer who worked with The Byrds, The Beach Boys and many others, he was the son of Doris Day and considered both recording an album and making a documentary about the Manson Family. The project eventually fell through and Melcher, along with Beach Boys drummer Dennis Wilson who was very close to Manson for a time, both decided to end their friendships with the unpredictable cult later. Melcher also moved out of his home at 10050 Cielo Drive, and the owner soon rented the property to Sharon Tate and husband Roman Polanski.
At the time of the murders, there was much speculation that Manson had actually sent his followers to the Cielo Drive home in order to kill Melcher himself, but that has been widely debunked in the time since. What's more likely is that Manson knew about the house from his time with Melcher and sent his followers there because he knew the layout and knew it was secluded or he sent his followers there to send a message to Melcher.
Jay Sebring And Sharon Tate's Relationship
The unusual nature of Jay Sebring and Sharon Tate's relationship is addressed in Once Upon A Time In Hollywood, but the movie ultimately doesn't dwell on it and asks the audience to accept them as they are without much argument. Ultimately, that seems to be how some in their real lives prior to the tragic murders felt too. Sebring was considered to be one of the leading hairstylist in Hollywood. He worked with many of the most famous actors in the world including Warren Beatty and Paul Newman. He was also a notorious ladies man, though by all accounts, he settled down once he met Sharon. The two dated and were reportedly in love with each other, but she later left him for acclaimed director Roman Polanski.
After the break-up, Sebring flew to Europe and had dinner with both Tate and Polanski. He gave his approval to the relationship and remained intensely close to Tate. She allegedly told her friends and family she felt Sebring needed a traditional partner and a wife, which she couldn't be in her early 20s. His friends and family were convinced he was still in love with her. Regardless of the specific feelings, they remained a part of each other's lives, and he was wearing her high school class ring when he was murdered.
The above four references discussed in depth are, of course, just a small sample of those littered throughout Once Upon A Time In Hollywood. There are also dozens of famous actors seen or referenced including Steve McQueen, Cass Elliot from the Mamas and the Papas and heiress Abigail Folger. There are also real life restaurants like El Coyote and Musso and Frank's and numerous movies and TV shows including FBI and Lancer. There is also a ton of effort put into trying to make late 60s Los Angeles appear as authentic as possible from the buildings to the cars to the attitudes and norms of behavior. The effort is ultimately worth it too, as it helps create a sense of place and a feeling of realism throughout the movie's runtime.
Enthusiastic about Clue, case-of-the-week mysteries, the NBA and cookies at Disney World. Less enthusiastic about the pricing structure of cable, loud noises and Tuesdays.
Your Daily Blend of Entertainment News
Thank you for signing up to CinemaBlend. You will receive a verification email shortly.
There was a problem. Please refresh the page and try again.