This Rotten Week: Predicting The Goldfinch And Hustlers Reviews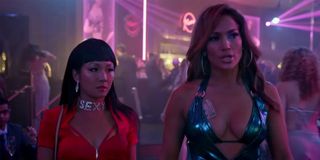 Thanks to this past weekend's blockbuster opening for IT Chapter Two, September 2019 is already off to a huge start, and now coming up we have two movies coming up that really couldn't look more different. One is based on a Pulitzer Prize-winning novel, and the other is about strippers. Get ready for The Goldfinch and Hustlers.
Just remember, I'm not reviewing these movies, but rather predicting where they'll end up on the Tomatometer. Let's take a look at This Rotten Week has to offer.
The Goldfinch, based on the Pulitzer Prize-winning novel of the same name by Donna Tartt, follows the story of a boy named Theo as he emerges from a bombing of the Metropolitan Museum of Art. He loses his mother in the explosion, but walks away with a very rare painting (which shares its title with the film). What follows is a lifelong struggle for the character as he deals with remorse, drug addiction, love, loss, and, oh yeah, the pesky problem of having secretly stored a stolen piece of artwork for his entire life. The book was excellent (if not polarizing) and the plot likely lines up very well for a solid movie.
Directed by John Crowley (Brooklyn - 97%) and starring Ansel Elgort (Baby Driver - 93%, The Fault In Our Stars - 81%), The Goldfinch sure seems like it would be a flick set up for a lot of critical success. Unfortunately, it doesn't look like things are going to swing that way for the release. The first reviews are just coming out now, and they are very polarized, leading me to believe that professionals are going to be largely split on this one.
In Hustlers, a group of entrepreneurial strippers decide they are totally fine scamming a bunch of unsympathetic Wall Street dudes out of their cash in order to start living a bit larger in New York. Watching the trailer I found myself unhappy with what I thought was going to be a comedy turning out to be a more female empowerment piece, which I immediately suspected that critics wouldn't appreciate - but lately there's been buzz and now I'm feeling like my first assumptions were totally wrong.
Preceding its wide release this week, Hustlers made its world premiere at the Toronto International Film Festival, and the 20 reviews that have come out of that screening have been incredibly positive - with it currently standing at 95%. Critics are lauding the performances by the ensemble cast, led by Jennifer Lopez and Constance Wu, and celebrating that it's both funny and charming. It may dip a bit as more professionals have the chance to see the movie, but this one looks like it will be fresh for sure.
As mentioned, there was only one movie on the docket last week, and IT Chapter Two (Predicted: 77% Actual: 66%) missed by a percentage point to fit into my range of success. It finishes about 20 points lower than its predecessor, but still weighs in as a solid sequel. While critics liked it, the major criticisms target the overall path of the flick. Some thought it lacked the scares of the first one. Others felt the movie vacillated between a confusing story and one that just rehashed the original. At the end of the day it finished "Fresh" on the Tomatometer, but it was a close one.
Next time around we will be discussing Ad Astra, Downton Abbey, and Rambo: Last Blood. It's gonna be a Rotten Week!
Doug began writing for CinemaBlend back when Terminator: The Sarah Connor Chronicles actually existed. Since then he's been writing This Rotten Week, predicting RottenTomatoes scores for movies you don't even remember for the better part of a decade. He can be found re-watching The Office for the infinity time.
Your Daily Blend of Entertainment News
Thank you for signing up to CinemaBlend. You will receive a verification email shortly.
There was a problem. Please refresh the page and try again.