9 Exciting Under-The-Radar Movies That Are Coming Out Before The End Of 2019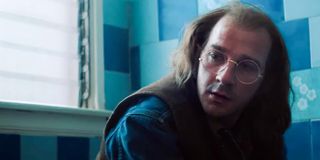 2019 still has quite a few major upcoming movies that are generating a lot of buzz and have had fans counting the days until their arrival throughout this entire year. But in-between films like Joker and Knives Out garnering tons of festival buzz, and big ticket spectacles like Star Wars: The Rise of Skywalker guaranteeing an opening to remember, there are still some movies that look quite exciting.
These under-the-radar choices have all managed to go mostly unsung, with those larger titles making plenty of upcoming movie lists highlighting the remaining crop of 2019's debuts. Today, we'd like to change that, as we're ready to present a list of those movies you didn't know you should be keeping an eye on.
While there's still a chance that some of these titles may be subject to change, this lineup of upcoming movies looks set to claim the release dates specified below. Though if anything changes, we'll update this list accordingly. Formalities done and dusted, let's see what surprises await at a theater near you throughout the rest of 2019.
Lucy In The Sky
Release Date: October 4, 2019
Writer/director Noah Hawley has made a name for himself by encouraging audiences to think through his particular brand of entertainment. Best known for his FX shows Fargo and Legion, Hawley has run through quite a gauntlet of cerebral thrills, both grounded and outlandish. It's why his feature film debut with Lucy In The Sky is something you should be looking out for.
Starring Natalie Portman as Lucy, an astronaut who finds it harder to identify with life on Earth as she prepares for a new and exciting mission, Lucy In The Sky is a psychological drama that already looks ready to play with expectations and aspect ratios accordingly. Co-starring Jon Hamm and Dan Stevens, this could be a stealth awards contender as Portman looks to deliver another stellar performance in her landmark career.
The Current War
Release Date: October 25, 2019
Normally a biopic like The Current War would be a well-advertised prestige picture, as not only is its subject matter a very friendly prospect for awards voters, but it also has a bunch of stars like Nicholas Hoult, Benedict Cumberbatch and Tom Holland that carry comic movie cred wherever they go. But thanks to some controversy involving the film's original distributor, The Weinstein Company, The Current War's original 2017 release date was cancelled.
Now, the story of Nikola Tesla and George Westinghouse's efforts to outdo Thomas Edison's Direct Current electrical grid with a competitor of their own has become one of 2019's dark horse candidates, both at the box office and with awards. Co-starring Michael Shannon as George Westinghouse, The Current War has been a long time coming, and will definitely have some audiences ready to see if two year wait has yielded a film worth waiting for.
Black And Blue
Release Date: October 25, 2019
In a very similar vein of the Chadwick Boseman-starring 21 Bridges, director Deon Taylor's Black and Blue is going to be a timely, and time sensitive, story of a law enforcement officer who's forced to choose sides when it comes to their overriding loyalties. The big difference between the two 2019 movies is that in the case of Black and Blue, things are going to be a bit more action packed.
Starring Academy Award nominee Naomie Harris, this particular film sees her protagonist, Alicia, caught in the crossfires between both sides of the badge she wears. With a bounty on her head, and evidence of police corruption and murder on her personal bodycam, Alicia is going to have to survive one really bad day on the streets in order to serve what she calls justice.
Motherless Brooklyn
Release Date: November 1, 2019
Sometimes when you're a writer/director/actor triple threat like Edward Norton, an idea comes along that you just can't shake. In the case of Norton, that seed of a story came from the novel Motherless Brooklyn, written 20 years ago by author Jonathan Lethem. A mystery set in the '50s involving a private detective with Tourette's syndrome trying to solve the death of a friend, the film looks like a noir thriller that's primed to sneak up on everyone once it's released.
Not only did Edward Norton write and direct Motherless Brooklyn, he stars in an ensemble cast that also brings in Bruce Willis, Gugu Mbatha-Raw and Alec Baldwin into the mix. While the film has been subject to controversy due to the ongoing litigation surrounding a death on one of the film's sets, it looks like the movie is putting its best foot forward in terms of its actual content.
Honey Boy
Release Date: November 8, 2019
We all know the stories of actor Shia LaBeouf's troubles in life, and we've also seen him come back from those struggles in recent years. But as we see 2019 movies heading our way to provoke feelings and empathy, LaBeouf's Honey Boy just might be one of the hardest hitting films to come down the line in the march to awards consideration. It also looks like an absolute heartbreaker, if we're being honest.
Already a hit at the Sundance Film Festival this year, the film stars both Shia LaBeouf and Lucas Hedges as fictional surrogates for the actor's father and himself, respectively. Navigating the story of his rough upbringing and his short climb to superstardom, Honey Boy is set to show us all just how the former face of the Transformers franchise feels about the long road he's been down so far.
All Rise
Release Date: November 15, 2019
You may have heard about All Rise under a different title, as the film was previously named Monster, after the novel by author Walter Dean Meyers that provides its story. While the name has changed, the story hasn't, as this timely drama shows the criminal justice system at work, warts and all, with a young life hanging in the balance. Coming off of a huge wave of buzz with his performance in Luce, Kelvin Harrison Jr. plays the teen at the center of All Rise's story, Steve.
Accused of participating in a robbery/murder, Steve is on trial for a crime that he has not committed, and time is running out to prove him innocent. Co-starring Jeffrey Wright, Jennifer Hudson and Academy Award nominee John David Washington, All Rise promises a tense courtroom drama that is as timely as it is harrowing. It certainly has an impressive cast to boast, which makes All Rise all the better for audiences to discover when it hits theaters in 2019.
The Good Liar
Release Date: November 15, 2019
Admittedly, it's not all awards bait in this lineup of upcoming 2019 movies that may or may not have slipped under your radar. In the case of The Good Liar, director Bill Condon looks as if he's seeking to present the world with some good, old fashioned mystery. And to do it, he's assembled the likes of Ian McKellen and Helen Mirren to bring just that to the table.
On first glance, the movie looks like a simple con game being run by McKellen, as he internet dates his way into women's lives and robs them for what they're worth. But take another look at The Good Liar's trailer and you'll begin to see that there's a lot that could be lurking under the surface, waiting to surprise audiences. If anything, seeing Mirren matching wits with McKellen could be one hell of a show.
Brahms: The Boy II
Release Date: December 6, 2019
No one could have seen the STX horror/thriller The Boy becoming as big of a success as it did in its 2016 release. Now, just like the surprising finale to director William Brent Bell's first installment, Brahms: The Boy II is here to make this slate of 2019 movies even more surprising. Once again, Heelshire Estate is going to see some scary action that drags in poor old Brahms the porcelain boy yet again.
This time, a new family is moving into the former home of the Heelshire family, and their young boy is making friends with Brahms. He even starts dressing like him in some photos, which must have movie mom Katie Holmes worried quite a bit about where things are going with her on-screen son and his new playmate. Considering her history with creepy manors and kids, she may want to look for a buyer ASAP.
Uncut Gems
Release Date: December 13, 2019
Adam Sandler. There, we've invoked his name, so you can have a moment to purge your not-so-fond memories of some of his past work out of your mind. The reason we do that is because from the moment Uncut Gems was announced, we couldn't help but run through the same emotions you just pushed through. And then, when we found out that directors Josh and Benny Safdie, the twisted minds behind Good Time, were behind the helming duties of this particular movie, we couldn't have been happier.
With the right director and material, Adam Sandler is so damned golden. Punch Drunk Love, Reign Over Me and The Meyorowitz Stories (New and Selected) weren't accidents; they were steady handed films that brought out Sandler's comedic and dramatic potential to its best degree. Now, with his skills enlisted to tell the tale of a famous jewelry dealer who has to score a lot of fast money after being robbed himself, it sounds like the perfect match. If the Safdie Brothers could flip Robert Pattinson as effectively as they did in Good Time, they surely can turn Adam Sandler into an unexpected force capable of anything.
2019's upcoming movies look like they're going to make for a proper finish to an extremely interesting year. So if you need something out of the ordinary in the next couple of months and you've seen your share of the big ticket competitors heading our way, don't forget to check back in with this list of under-the-radar movies that just might lead you to a new favorite.
Your Daily Blend of Entertainment News
Senior Movies Contributor
CinemaBlend's James Bond (expert). Also versed in Large Scale Aggressors, time travel, and Guillermo del Toro. He fights for The User.
Your Daily Blend of Entertainment News
Thank you for signing up to CinemaBlend. You will receive a verification email shortly.
There was a problem. Please refresh the page and try again.