Birds Of Prey: What You Need To Know About The DC Team From The Comics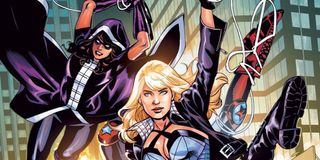 (Image credit: (DC Comics))
Back in summer 2017, Warner Bros released Wonder Woman to monumental success. Diana Prince not only made way for more badass women of comic books to be adapted by Hollywood, but signaled a stronger shift for DC Extended Universe film releases. The studio has recently turned a corner with the box office-smashing Aquaman and the highly-acclaimed Shazam! Come February 2020, the studio will introduce audiences to the first big-screen team of femme fatales with Birds of Prey!
By way of Margot Robbie's incredibly popular Harley Quinn, the DCEU is bringing together the Clown Princess of Crime with an impressive roster of lady heroes with rich histories within the pages of DC Comics. From the first looks at Birds of Prey so far, the upcoming movie could go rogue and ignore its source material. Regardless, it's fun to gain some knowledge about the roots of the team of ladybirds soon be adapted. Here's what you need to know about the Birds of Prey straight from the comic books:
Barbara Gordon Initially Formed The Team
The Birds of Prey first formed in the DC Comics pages in 1996 when Barbara Gordon (a.k.a. Batgirl) faced deep trauma at the hands of the Joker. Batgirl was left handicapped and had spend her days in a wheelchair. In an effort to keep up her vows of crime fighting up, Barbara decided to become an expert computer-hacking data specialist and operate out of Gotham's clock tower. Her new alter-ego would change to Oracle and Black Canary would be her on-the-ground woman to brief missions for.
The team would later grow beyond Oracles and Black Canary over the years. Besides the founding pair, Huntress completes the core trio of the Birds of Prey team. But Lady Blackhawk was the lady to give the team its name. In the Birds of Prey movie, there is no indication of Barbara Gordon/Oracle will make an appearance, especially because a Batgirl film is in development. But, if she does – now you know her significance to the team!
Black Canary Has A Lethal Set Of Pipes
Dinah Lance: you may know her as sometimes girlfriend to Oliver Queen/Green Arrow with some shrill chords… and you'd be right! But wait, there's more to hear about Black Canary. She was an orphan who was raised on the dangerous streets of Gotham City and trained by the owner of a dojo before he passed of cancer. Since the hero has been appearing in DC Comics since 1947, she has multiple origins.
An earlier iteration has Dinah's signature "Canary Cry" stemming from a superhuman gene, while the New 52 one explains she found the power through grueling physical conditioning and experimentation from a gang called Team 7. Her "cry" can shatter objects and yield her opponents immobilized. She is also talented in martial arts, military tactics and is in tip-top strength. In one comic, she throws hero work aside to become a lead singer in a famous rock band called Ashes on Sunday. In Birds of Prey, we know she'll use her deadly vocals in Black Mask's club, and that's about it!
Huntress Aims Her Crossbow At Revenge
Interestingly enough, Huntress' roots stem in being a member of the Wayne family, namely the daughter of Bruce Wayne and Selina Kyle, Helena Wayne, on Earth-Two. However, within the main DC continuity, her origin story has been changed to Helena Bertinelli, the daughter of a mafia family in Gotham. The Birds of Prey member had a rough childhood under "the boss of bosses," Franco Bertinelli, an immensely powerful man in Gotham's corrupt underbelly. Though unaware of the Bertinelli crime dealings, Helena's house is marked with domestic abuse in her home targeted at her mother, Maria.
If this origin story wasn't dark enough, Helena's parents are assassinated in front of her and she becomes the last Bertinelli in Gotham. One Sicilian relative takes her in and teaches her combat to fight off her family's many enemies. Helena is so traumatized and enraged by their death she convinces herself revenge will alleviate her pain. She returns to Gotham to take down organized crime and those who took down her parents with her signature crossbow. It'll be interesting to see how Mary Elizabeth Winstead brings her to life!
Cassandra Cain Is The Daughter To Famous Assassins
Ready for another bleak hero backstory? Okay, Ella Jay Basco will play Cassandra Cain in Birds of Prey, who in the comics is the daughter of two famous assassins in DC Comics, [David Cain](https://dc.fandom.com/wiki/DavidCain(New_Earth) and Sandra Wu-San (Lady Shiva). Cain was looking to raise a child alone who would learn physical combat as their primary language and skip learning to talk or read altogether. He finds his mate in Sandra, but decided he needed to kill her sister first to clear his path. Cain then manipulates her into bearing this child: Cassandra Cain.
In the comics, she has limited speech and reading skills, and can interpret the slightest of movements. At one point, she meets Barbara Gordon while she's Oracle and she trains her as the new Batgirl, but she's also worked under the names Kasumi, Black Bat and Orphan. She's been a villain for the League of Assassins, too! Cassandra is a wildcard, and it's anyone's guess how she'll be adapted for the big screen.
Renee Montoya Is A Vigilante Detective
First off, Renee Montoya isn't typically a Birds of Prey member. In the comic books, she was rejected membership into the badass team. The GCPD detective first appeared in Batman: the Animated Series, just like Harley Quinn! She's since had a compelling shelf life in the comic books too. Renee Montoya works in the major crimes unit of the Gotham City Police Department, but decides to leave the force after witnessing the corruption inside her unit.
Still motivated to bring justice to Gotham City, she assumes her own alter-ego. She is selected by Charles Victor Szasz, a.k.a. The Question, to assume his title. Szasz is an investigative journalist who dons a faceless mask to follow through on cases through more rogue means. The comics go back and forth between The Question and Vic Sage for Renee, but she typically operates on her own. In Birds of Prey, it looks like the character played by Rosie Perez will have some company.
Harley Quinn Doesn't Fly With The Birds Of Prey
Last, but certainly not least as we gear up for Birds of Prey, is Harley Quinn. She's the only character in the mix that has been already been introduced on the big screen. Margot Robbie had a main role in 2016's Suicide Squad playing girlfriend to Joker and a unique super villain in her own right. Birds of Prey will have Harley dealing with life without the Joker post-breakup, which she has experienced in the comics before.
At one point after serving time in Arkham Asylum, she came back to Gotham with a whole new attitude that led her to become the landlord of her apartment building, joining a roller derby team, leading her own traveling sideshow, and all while remaining a Suicide Squad member. This Harley is known to break the fourth wall on occasion and has a more positive and good-natured demeanor. Based off the Birds of Prey trailer, this is the Harley we'll meet. It should be noted that she's never been affiliated with the Birds of Prey team before, expect for Huntress being the one to bring her to Amanda Waller.
Did you learn anything new? Are you especially excited for Birds of Prey? The new DCEU film hits theaters on February 7, 2020! Which character are you most excited to see on the big screen? Let us know below!
This poll is no longer available.
Your Daily Blend of Entertainment News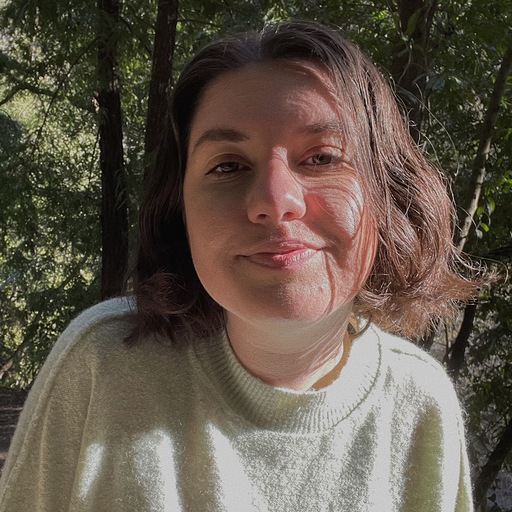 YA genre tribute. Horror May Queen. Word webslinger. All her writing should be read in Sarah Connor's Terminator 2 voice over.