The Batman: An Updated Cast List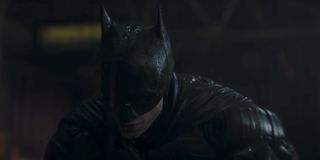 Although it was originally primed as a platform for Ben Affleck's Batman to shine on his own, The Batman has gone through a lot of changes in the last several years. Now completely separate from the DC Extended Universe, Matt Reeves' take on the Caped Crusader will look at a younger Batman who's still getting the hang of being Gotham City's protector, but has already gone through the traditional origin story motions.
We're a little over a year away from The Batman hitting theaters, but casting news has already started trickling in, and the first trailer was shown at DC FanDome. So let's go over who's part of the lineup for one of Warner Bros' most anticipated DC movies so far. And before going further, Jonah Hill will not appear in the movie. Things just didn't work out during the negotiations phase.
Robert Pattinson
It makes sense that the first name to be attached to The Batman would be the actor playing the eponymous protagonist. Most of you know Robert Pattinson best from his time as Edward Cullen in the Twilight film series, but he's also made a name for himself in plenty of smaller fare, including Cosmopolis, Queen of the Desert, Life, The Lost City of Z, Good Time and The Lighthouse. The Batman marks Pattinson's return to the world of franchises, and along with the movie taking place during Bruce Wayne's second year of crimefighting, Matt Reeves has said that this story will highlight the character's detective skills, something hasn't been done often in earlier Batman movies.
Jeffrey Wright
Jeffrey Wright already has some comic book adaptation cred on his resume as the voice of Uatu the Watcher in the upcoming animated Disney+ series Marvel's What If… ?, but now it's looking like he'll get to leave his mark on DC Comics as well. It was reported in late September that Wright was in talks to play James Gordon in The Batman, and according to later trade reports, he has indeed signed on, which explains his teasing tweet. You might recognize Wright for playing Felix Leiter in the Daniel Craig-led James Bond film series, Beetee in the Hunger Games film series or Bernard Lowe in the HBO show Westworld, among many other things.
Zoë Kravitz
Back when The Dark Knight Rises was casting its Catwoman, Zoë Kravitz was told she was "too urban" for the role, and Anne Hathaway was chosen instead. Now Kravitz is getting the opportunity to bring Selina Kyle to life in The Batman. Funny enough, this will be her second time playing Catwoman, as she voiced the character in The LEGO Batman Movie. Kravitz previously contributed to the Marvel mythos for playing Angel Salvadore in X-Men: First Class and voicing Mary Jane Watson in Spider-Man: Into the Spider-Verse. She also already has a relationship with Warner Bros through Mad Max: Fury Road and Fantastic Beasts: The Crimes of Grindelwald.
Paul Dano
Since things didn't work out with Jonah Hill, Paul Dano is was hired to play The Riddler instead in The Batman. This version of the question mark-obsessed foe will be named Edward Nashton instead of Edward Nygma, and considering the movie's noir tone, one can imagine he'll be more serious and intimidating than Jim Carrey's Riddler from Batman Forever. Dano's notable credits include Little Miss Sunshine, There Will Be Blood, 12 Years a Slave, Prisoners, Swiss Army Man and Escape at Danemora. As seen in the first trailer for The Batman, this Riddler lacks the green, question mark-covered suit, instead opting for a creepier, military-like look.
Andy Serkis
Andy Serkis has already left his mark on the Marvel Cinematic Universe from his two-movie tenure as Ulysses Klaue, and he's since moved over to Sony's Marvel Universe to direct Venom 2. Now he'll get to take part in the DC Comics film world, as Matt Reeves has confirmed that Serkis will play Alfred Pennyworth in The Batman. It's rare that you see a Batman story unfold without Bruce Wayne's trusty butler and father figure involved, and considering that Reeves and Serkis had already worked together on the latter two Planet of the Apes reboot movies, having Serkis bring Alfred to life in this continuity is an inspired choice.
Jayme Lawson
It's been confirmed that The Batman has added Julliard graduate Jayme Lawson, making her a newcomer along the lineup of familiar faces. After it was initially reported that she'd be joining, naturally a lot of fans started speculating on who she'd be playing, with some wondering if Lawson had been tapped as Barbara Gordon. We've since learned that Lawson is playing Bella Reál, a Gotham City mayoral candidate. Bella isn't an established character from the comics, but it's entirely possible that she could end up being someone familiar to fans (akin to what was done with Marion Cotillard in The Dark Knight Rises). Still, getting to star in a superhero movie right after graduating one of the most prestigious acting schools in the world is a huge win for Lawson.
John Turturro
The villains in The Batman we've mentioned so far fall under the 'freak' category, but John Turturro's character, Carmine Falcone, is a more traditional sort of criminal. Introduced in Batman: Year One, Falcone is one of Gotham City's most powerful mob bosses when Batman first hits the scene, and he featured prominently in Batman: The Long Halloween, where a serial killer named Holiday gunned down members of his family and organization over the course of a year. It's been rumored that The Batman is an adaptation of The Long Halloween, so if that's true, Turturro's Falcone might find his operation being assaulted by someone other than a costumed vigilante. This will be Turturro's third time performing in a major franchise, having previously appeared in the Transformers and Cars film series.
Peter Sarsgaard
Having previously contributed to the DC movies sphere by playing Hector Hammond in Green Lantern, Peter Sarsgaard is now hopping over to Gotham City for The Batman. Initially THR's sources speculated that Sarsgaard could be playing either a corrupt cop named Wasserman or a district attorney. It turned out to indeed be the latter, although contrary to fan speculation that was strengthened by Maggie Gyllenhaal, Sarsgaard's wife, posting a picture of him with half of his hair gone after a "shave," Saarsgard is not playing Harvey Dent, a.k.a. Two-Face. Instead, he'll be playing Gotham City D.A. Gil Colson, another character who's completely new.
Colin Farrell
This one took a long time to be officially confirmed. It was first reported back in November 2019 that Colin Farrell was in talks to play Oswald Cobblepot, a.k.a. The Penguin, in The Batman, but it wasn't until the beginning of January 2020, right around the beginning of principal photography, and after a photo of Farrell on set was leaked, that Matt Reeves confirmed his involvement. This will be Farrell's second time appearing in a comic book movie, having previously played Bullseye in 2003's Daredevil. Farrell already has the approval of Danny DeVito, who played Penguin nearly three decades ago in Batman Returns., and he looks nearly unrecognizable as "Oz."
Barry Keoghan
While Barry Keoghan has been acting professionally for nearly a decade now, most of you likely first noticed him in Christopher Nolan's Dunkirk or Yorgos Lanthimos' The Killing of a Sacred Dear, both of which came out in 2017. Along with appearing in projects like Chernobyl and the upcoming The Green Knight, Keoghan scored his first bit of comic book media cred starring as Druig in Marvel's Eternals. Now it looks like The Batman will mark his second comic book movie, as Slashfilm reports he was cast to play Officer Stanley Merkel, who was introduced in Batman: Year One as James Gordon's first partner. So perhaps Keoghan's Merkel and Wright's Gordon will be working closely together.
Alex Ferns
If you live in the U.K, you like know Alex Ferns best for his role as Trevor Morgan in the series Eastenders, while his other notable credits include River City, 24: Live Another Day, The Legend of Tarzan and Chernobyl. Ferns was reported to be appearing in The Batman in January 2020, and sure enough, he is spotted in the first trailer. It's clear just looking at the above image that Ferns is playing someone in a position of power; that individual is Commissioner Pete Savage. So it's a good bet that James Gordon will inherit Savage's job either during the events of the movie or later on in this film series, whether it's because Savage's corruption is exposed or he meets an untimely demise. Maybe both!
Gil Perez-Abraham
While he's a newcomer compared to most of the previously mentioned people, Gil Perez-Abraham has already collected some notable credits. These include guest spots on shows like Law & Order: Special Victims Unit, Madame Secretary, Pose and Orange is the New Black, as well as movies like Anya and The Farewell. As of now, Perez-Abraham's The Batman character hasn't been identified, so it remains to be seen if he'll be an ally or enemy to the eponymous hero.
Charlie And Max Carver
Twins Charlie and Max Carver have appeared alongside each other in projects like Desperate Housewives, Teen Wolf, The Leftovers and Fist Fight, though they've also starred separately in various other movies and TV shows between them. According to The AV Club, the Carver brothers are back together in The Batman, and while we don't know who they're playing yet, there are some villainous twins whose shoes they could fill. Already there's speculation that Charlie and Max could either be Tom and Tad, a.k.a. the modern incarnations of the Trigger Twins, who've been part of the Batman rogues gallery since the early '90s, or Min and Max, who worked for Two-Face in Batman: The Animated Series. Given the rumor at one point that Mad Hatter would show up in The Batman, maybe they could even be Tweedle Dee and Tweedle Dum.
Rupert Penry-Jones
British audiences are familiar Rupert Penry-Jones from shows like Spooks, Whitechapel and Silk, while TV watchers in the U.S. might recognize him from The Strain and Black Sails. For The Batman, Penry-Jones is playing Gotham City mayor Don Mitchell. Interestingly enough, The Batman trailer released at DC FanDome has already revealed how Mitchell specifically factors into the main story, but I won't divulge any spoilers here. Just keep a close eye out during the first half of the preview.
Keep checking back with CinemaBlend for more casting updates concerning The Batman, which swoops into theaters on October 1, 2021. You can also find out what other DC Comics movies are in development with our handy guide.
Your Daily Blend of Entertainment News
Connoisseur of Marvel, DC, Star Wars, John Wick, MonsterVerse and Doctor Who lore. He's aware he looks like Harry Potter and Clark Kent.