Universal's Dark Universe: The New Movies Planned For The Franchise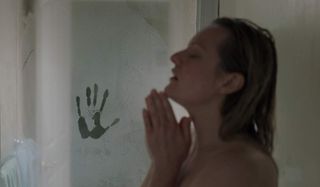 If 2017's reboot of The Mummy had worked out the way Universal Pictures had planned, the so called Dark Universe that the Tom Cruise film was supposed to have launched would still be moving forward with its original slate. With a Bride of Frankenstein adaptation starring Angelina Jolie, an Invisible Man project starring Johnny Depp, and probably another film involving Cruise and his Mummy co-star Russell Crowe all previously on the books, a grand vision of darkness was originally hatched, but never fulfilled. This lead to a new slate of films planned for a revamped line of Universal Monsters.
As it would have been interesting to see that original lineup come to fruition, Universal's new approach to the Dark Universe is actually pretty refreshing. Rather than connecting everything into a cinematic universe, new and exciting approaches to stories and characters in the Universal Monsters canon are being employed, with a new handful of projects on the slate.
Those projects range from movies we only have to wait a handful of months for to those that may or may not be in development, but have been whispered into the ether known as the online press. All are interesting and exciting directions to take the Dark Universe into, and we're now running through each of them, starting with the most tangible project we know about right now.
The Invisible Man
You have to laugh at the fact that writer/director Leigh Whanell's The Invisible Man happens to be the first film to appear in the Dark Universe's latest phase of life. Considering that the film's main antagonist can't be seen, but is definitely taunting Elizabeth Moss' traumatized lead character, the intangible has become the first step in Universal's newly planned lineup.
Turning the time worn plot of a scientist who cracks invisibility into a thriller involving an abusive ex-boyfriend and his seemingly paranoid target, Whanell's new spin is a good sign of how the Dark Universe has changed in a post-Mummy world. Fans who are interested in this dark and gritty reinvention of author H.G. Wells' sci-fi classic won't have to wait too long, as the film's set to be released on February 28.
Dark Army
Another interesting sign that Universal's Dark Universe is a'changin is the fact that writer/director Paul Feig has been brought into the fold with a project to call his own. After delivering comedy projects like Bridesmaids and Last Christmas to the studio, Feig is now on deck to work on a project known only as Dark Army. Though something tells us that title will probably change when the still-under wraps story is refined and revealed to the public.
For as much as we don't know about Dark Army, we do know a couple crucial pieces of information. Namely, this is a passion project for Paul Feig, and it's going to not only bring back classic Universal Monsters, but it'll also introduce us to some new players. As a man who's not afraid of ghosts and knows how to walk the line between the horrific and the comedic, as seen in his Ghostbusters reboot from a couple of years ago, Feig feels like a glorious fit to introduce some fresh chaos to the new Dark Universe ballpark.
Renfield
Usually if you're going to delve into the world of the Universal Monsters, you have a Dracula project lined up from the get-go. We saw this happen previously when 2014's Dracula Untold somewhat kicked off the last round of Dark Universe shenanigans, and considering how iconic Bela Lugosi's bloodsucker has always been in the Universal canon, the necessity is understood. But rather than just trotting out the caped menace yet another time, this new round of fun is focusing on the Count's right-hand minion: Renfield.
Director Dexter Fletcher, known for having a hit with this year's Elton John biopic Rocketman, is attached to direct the film, and it has an interesting take on this legendary second banana. Apparently, The Walking Dead creator Robert Kirkman pitched this film as focusing on Renfield as he starts to realize that, just maybe, his master doesn't care an awful lot about him; serving as another example of comedy and horror entering the new and improved Dark Universe.
The Invisible Woman
"Thelma and Louise meets American Psycho" is a hell of a logline to sell your movie on, and that's apparently how director/star Elizabeth Banks has pitched her portion of the Dark Universe revamp, involving a new interpretation of The Invisible Woman. Now again, it doesn't look like there's going to be any interconnectivity within this iteration of Universal's monster mash, so Leigh Whannell's The Invisible Man doesn't appear to be associated with this project in any way.
That being said, should this film's spiritual predecessor doing well enough at the box office, it wouldn't be all that surprising if some connections to that film were woven into Elizabeth Banks' The Invisible Woman and the new version of The Invisible Man. Or maybe Elizabeth Moss' character in the latter film could appear alongside the new Invisible Woman, who Banks is presumably playing? It's all speculation at this point, but this is another project in the works over at Universal's mad science lab, and it sounds like it's going to be a wild ride.
James Wan's Frankenstein
We end our long and exciting trip into the bold, new future of Universal's Dark Universe with a project that was previously reported, but is a little shakier in confirming the whereabouts of its basis. Bloody Disgusting found clues to this project in the same Variety report that announced Renfield, but those notes were apparently removed in a later revision. And in those lost bits of information, all that was made clear was that The Conjuring mastermind James Wan was in presumed talks to deliver a new vision of Frankenstein to the world.
As all the other projects we've discussed so far are widely announced and reported on, this Dark Universe prospect is now in the shadows of a quick revision to the initial source of this news. However, seeing as Leigh Whannell was courted to do The Invisible Man, and Mary Shelley's life creating scientist is as at home in the Universal Monsters canon as any invisible scientist or bloodsucking charmer, it doesn't feel like too much of a stretch to think that this Frankenstein project could be a going concern. Mark this one down as tentative, but definitely worth watching out for.
Should this lineup maintain its current course, and that last project mentioned be confirmed, Universal's Dark Universe seems to be on a corrected trajectory to becoming a modern take on classic tales of sci-fi and horror worth watching out for. Though it certainly helps that, as always, this go-round is taking one step at a time, and putting one film into the world to test the waters before committing too much to all of the others.
We'll see how The Invisible Man either restores or further diminishes faith in a rebooted land of Universal Monsters when it opens on February 28, 2020. However, if you want to see what's headed to theaters throughout that very same year, head over to our 2020 release schedule for further details. Just remember that while you might think you're seeing the whole picture, there's always a title or two hiding in the dark, waiting to be revealed in due time.
Your Daily Blend of Entertainment News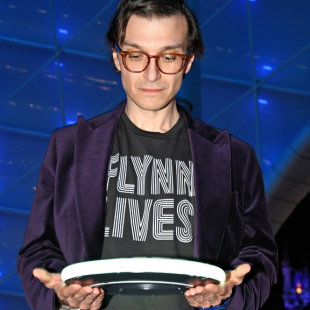 Senior Movies Contributor
CinemaBlend's James Bond (expert). Also versed in Large Scale Aggressors, time travel, and Guillermo del Toro. He fights for The User.