The 15 Best Will Smith Movies, Ranked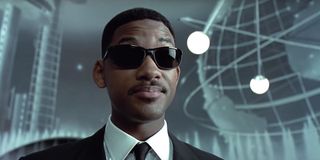 (Image credit: Sony)
You can't stop Will Smith. Whether the praise they receive is genuine or ironic, Will Smith movies always manage to thrive as pop culture monuments and the man himself is still one of Hollywood's most beloved stars.
Mr. Fourth of July may have seen weirder days lately, to say the least, leading the villainous ensemble cast of DC's Suicide Squad, doing double duty as his present-day self and a younger clone in Gemini Man, and making a largely unexpected turn as the Genie in Disney's live action Aladdin remake. However, there are still more than enough classic Will Smith movies that remain timeless upon rewatch.
With that in mind, how do the best movies on Will Smith's resume rank among each other? Let's see if we can narrow it down.
15. Hancock (2008)
Before Will Smith filled the shoes of DC supervillain Deadshot in 2016's Suicide Squad, in 2008, he took a different kind of "super" role. As the title role of Hancock, Smith plays a boozy, anti-social, homeless nobody who also happens to harness abilities such as lightning speed, incredible strength, indestructibility, and flight.
Superheroes are commonly perceived as having a squeaky-clean reputation and a flashy costume. Putting an actor like Will Smith, who seems tailor made to play a comic book hero, in a role that flips that persona on its head makes it all the more fun.
14. Aladdin (2019)
Disney's live action remake of its 1992 animated classic about magic lamps and extravagant palaces is probably not the first thing you picture when you think of Will Smith, even if it is the highest grossing film of his career. However, imagine what the Guy Ritchie Aladdin could have been without the actor as the Genie.
Not only does he exhibit good chemistry with Mena Massoud in the title role, he redefines the role originated by Robin Williams to something all his own, complete with decent hip-hop renditions of Alan Menken's classic songs. 2019's Aladdin might not have been nearly as much fun as it turned out to be without Will Smith.
13. Focus (2015)
A year prior to their collaboration as criminals who flirt with each other in Suicide Squad, Will Smith and Margot Robbie first paired together in this dramedy as… two criminals who flirt with each other. Hmm, go figure.
From the writing and directing duo Gleen Ficarra and John Requa (Crazy Stupid Love), Focus is a funny, sexy thriller that sees Will Smith playing veteran con man who meets his match (professionally and romantically) with Margot Robbie. It's appropriate for date night or even just to quench your thirst for a good crime flick.
12. Concussion (2015)
Will Smith is the kind of actor who can switch from leading blockbusters to portraying real people with no fault in his transition. Among the many examples is his Golden Globe-nominated performance in the 2015 biopic Concussion.
Will Smith plays Dr. Bennet Omalu, an accomplished pathologist who made the first discovery of a kind of football-related head trauma, which the NFL would rather keep under wraps. Concussion depicts Omalu's dedication to the truth as a riveting David and Goliath story.
11. The Legend of Bagger Vance (2000)
In 2016, Will Smith played a desperate, broken man visited by mysterious, spiritual guides in Collateral Beauty. Perhaps he chose that role because, after playing a mysterious, spiritual guide in The Legend of Bagger Vance, he wanted to see what it was like on the other side.
Will Smith stars as the title role of this Robert Redford-directed fantasy about a golfer desperate for a comeback (Matt Damon) who puts his game, and his life, back together with the help of a magic caddy. The Legend of Bagger Vance is an inspiring feel-good movie that sees Smith playing way out of type, for the time, that is.
10. Independence Day (1996)
In Roland Emmerich's explosive sci-fi extravaganza, we saw both the destruction of the White House and the birth of a movie star. Many credit Will Smith's unmistakable charisma as the secret to this film's lasting appeal.
Will Smith skyrocketed to leading man status after playing a tough air force pilot tasked with defending the Earth from malevolent extraterrestrials piloting 15-mile wide battleships this blockbuster. It is fitting that this film is called Independence Day, since soon after its release, Smith would be crowned the King of the Fourth of July weekend.
9. Enemy of the State (1998)
Continuing his late '90s trend of teaming up with an older white man to dispel a desperate situation, in 1998, Will Smith starred alongside Gene Hackman in Enemy of the State. Smith plays an innocent lawyer and family man who accidentally intercepts evidence to a government conspiracy, thus becoming the target of a corrupt politician (Jon Voight).
Helmed by late Top Gun director Tony Scott, Enemy of the State is an intense "what would you do?" tale from the prime of producer Jerry Bruckheimer's career that still doesn't fail to entertain. Of course, much of that can be credited to Will Smith, bringing his signature wit to an otherwise dense thriller.
8. Bad Boys (1995)
We already knew he had versatility from the films he chose in the early '90s, but it was his role in director Michael Bay's feature-length debut that convinced us he could do action. Miami detectives Marcus Burnett (Martin Lawrence) and Mike Lowery (Will Smith) are forced to switch lives in order to get a witness' (Tea Leoni) help in reclaiming a drug consignment stolen from their station.
Bad Boys, which spawned a 2003 sequel and a third film set for a January 2020 release, is a classic staple of the buddy cop genre. Seeing Martin Lawrence and Will Smith at a crucial turning point in their careers as lawmen with their own brand of justice makes for a joyful retrospective.
7. I Am Legend (2007)
At this point in his career, Will Smith had battled aliens (many times), robots, and even homelessness (more on that later). This loose adaptation of Richard Matheson's novel, I Am Legend, saw him face a different kind of threat: nocturnal "zombies."
Dr. Robert Neville (Will Smith) struggles to find a cure to the global virus responsible for mutating most of humanity into ravenous creatures, which is he is (supposedly) the sole survivor AND unintentional creator of. Despite the disappointing theatrical ending (why they replaced the far more interesting alternate ending, I will never understand), this intense one-man show proves that Smith is capable of carrying a film all on his own.
6. Six Degrees of Separation (1993)
In the early '90s, Will Smith was known as a hip hop artist with a sitcom deal. It was this adaptation of the stageplay by John Guare, Six Degrees of Separation, that earned him the respect of a serious actor.
After a New York couple (Stockard Channing and Donald Sutherland) are paid an unexpected visit by a young man (Will Smith) who claims to be actor Sidney Poitier's son, they soon discover there is more to him than he will let on. Six Degrees of Separation is a satire of unique elegance and style with a performance from Smith unlike anything you have seen before.
5. Hitch (2005)
Sure, Will Smith had done comedy before. Of course, with the exception of his years on The Fresh Prince of Bel-Air, they would usually involve killer cockroaches or giant mechanical spiders. Putting him in a comedy with real situations, real people, and where the biggest explosion is his hilarious allergic reaction during a cooking class just feels weird.
Nonetheless, Hitch, in which Will Smith plays a matchmaker struggling to maintain balance of his own romance with Eva Mendes, works as a fun, clever rom-com. Not to mention, Kevin James has never been better as Hitch's down-on-his-luck, yet charming, client Albert Brennaman.
4. I, Robot (2004)
Someone whom we can expect not to fall victim to a Black Mirror episode is Detective Del Spooner. The 2035 cop is so defiant of technological progress that he is the only one who sees the third-act robotic revolt coming from the beginning.
After a revolutionary tech wizard is found dead of supposed suicide, Spooner (Will Smith) suspects foul play, specifically at the hands of his prime suspect: a robot named Sonny (voiced by Alan Tudyk). I, Robot is a rare example of a summer popcorn movie serving justice to the thought-provoking short story (by Issac Asimov) it is based on with knockout performances, sharp dialogue, and some of the best action of Smith's career.
3. Ali (2001)
Never threatened by a challenge, Will Smith accepted the task of filling the shoes of one of the most prolific legends in sports history. Ali tells the story of outspoken boxing champion Muhammad Ali at a time when his personal and professional life fall into controversy following he protests his own drafting into the Vietnam war.
Director Michael Mann crafts the story of the legendary Ali (born Cassius Clay) into a powerful tale of hubris and perseverance brought to beautiful completion by Will Smith's passionate performance. His portrayal paid off, earning him his first Academy Award nomination.
2. The Pursuit of Happyness (2006)
The toughest, most heartbreaking threat a Will Smith character has ever faced is not an alien or an army of robots, but poverty. For one of the actor's most challenging roles, he assumed the identity of struggling salesman-turned-millionaire Chris Gardner in The Pursuit of Happyness.
With very little money to his name and his wife (Thandie Newton) gone, homeless Chris Gardner tries to do right by his son (Will Smith's real son Jaden, at age 6) while hoping to turn his unpaid corporate internship into a career. Elevated by Smith's Oscar-nominated performance, The Pursuit of Happyness is an inspiring true story about family sticking together against all odds.
1. Men In Black (1997)
In trying to think of a film that wholly encapsulates the best of Will Smith's most definitive characteristics, it is hard to picture anything more fitting than Men In Black. Not to mention, Barry Sonnenfeld's 1997 hit is one of the most flawlessly executed films of its kind: the sci-fi action comedy.
Men In Black is often referred to as a science fiction reimagining of 1982's 48 Hours, given how it revolves around an uptight veteran agent (Tommy Lee Jones) and a rebellious motormouth (Will Smith) in a race against time to find one bad "bug." Buddy cop movie tropes aside, its clever storyline and timeless special effects put MIB in a well-deserved league of its own.
How do you feel about our ranking of Will Smith movies? Are you a bigger fan of Bad Boys than Men In Black? Do you feel Wild Wild West deserved a spot? Let us know in the comments below!
Your Daily Blend of Entertainment News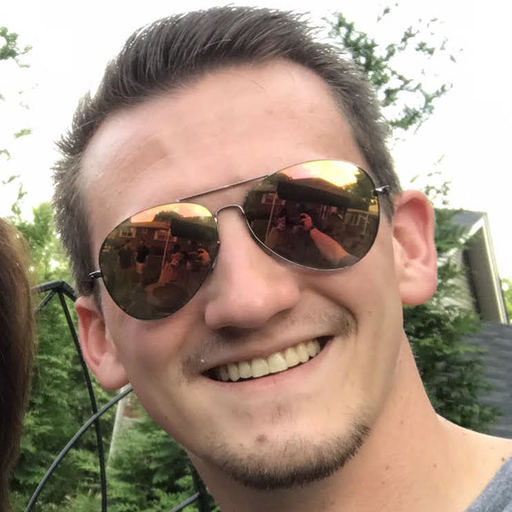 Jason has been writing since he was able to pick up a washable marker, with which he wrote his debut illustrated children's story, later transitioning to a short-lived comic book series and (very) amateur filmmaking before finally settling on pursuing a career in writing about movies in lieu of making them. Look for his name in almost any article about Batman.