Suicide Squad's David Ayer Shares A Scrapped Justice League Connection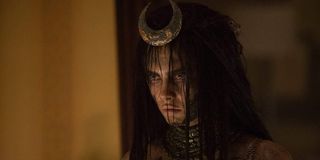 Much like what happened to Justice League, the version of Suicide Squad that was released in theaters in summer 2016 did not resemble its original conception. For instance, last year director David Ayer revealed that the main villain, Cara Delevingne' Enchantress, would have been tied to Steppenwolf, Justice League's antagonist, and now the filmmaker has elaborated on this scrapped plot point with the following:
Those who saw Suicide Squad will recall that Enchantress' machinations were purely her own, as she planned to wipe out humanity alongside her brother, Incubus, with a mystical weapon. One Twitter recently noted how it was strange she did that given that her mystical abilities already made her a formidable threat, leading David Ayer to explain how in the original version of Suicide Squad, Enchantress was being controlled by a Mother Box, which would have created a boom tube, an extra dimensional portal from DC lore.
Per what David Ayer previously said about Steppenwolf, this Boom Tube would have brought the Apokoliptan general and his Parademons to Earth, and he was supposed to be Task Force X's "original boss fight." It's unclear from Ayer's Twitter post if this was actually shot or just scripted, but once the Apokolips elements of Suicide Squad were scrapped, not only did that mean Steppenwolf wouldn't debut in the DC Extended Universe for another year, but Enchantress' machinery no longer had that ticking clock aspect. It was just a generic, magically-charged doomsday device.
This gives us a better understanding of why Suicide Squad's third act was a mess and why Incubus was thrown into the mix. And let's also not forget that Steppenwolf's removal wasn't the only way this portion of the movie was changed, as we were also supposed to see Joker make a special deal with Enchantress following his helicopter crash, one of many ways his screen time would have been extended.
But with the ways things worked out, Suicide Squad was heavily altered "late in the game," as David Ayer put it, and it was ultimately met with poor critical reception, though it still stood tall as a commercial winner with its $746.8 million worldwide haul. If it's any consolation to Suicide Squad, Justice League didn't fare much better with its use of Steppenwolf, and that movie ended up underwhelming both critically and commercially.
While Justice League continues to stay in the spotlight with countless cries for Warner Bros to release the cut of the movie that better reflects Zack Snyder's original vision, i.e. the Snyder Cut, there hasn't been nearly as much fervor about seeing something similar with Suicide Squad. Whether or not the "Ayer Cut" exists, let alone if there's even a chance that the public could see it, like Snyder with Justice League, Ayer hasn't been shy about providing behind-the-scenes looks and offering introspection on the making of Suicide Squad.
Regardless, despite getting off to a rough start, the cinematic Task Force X will soon be back in The Suicide Squad. This time around, James Gunn is leading the charge, and he has talked with David Ayer about what's happening with the movie. Although The Suicide Squad is bringing back Margot Robbie, Jai Courtney, Viola Davis and Joel Kinnaman to reprise their respective roles, it's been described as a new take on the property rather than a direct sequel to its predecessor.
The Suicide Squad opens in theaters on August 6, 2021, and David Ayer will be tackling a remake of The Dirty Dozen next. Don't forget to look through our 2020 release schedule to figure out what you'll see on the big screen next year.
Your Daily Blend of Entertainment News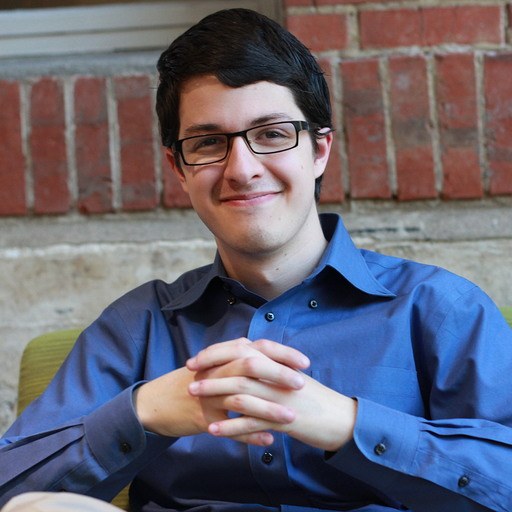 Connoisseur of Marvel, DC, Star Wars, John Wick, MonsterVerse and Doctor Who lore. He's aware he looks like Harry Potter and Clark Kent.