Parasite: How To Stream Bong Joon-ho's Oscar Nominated Movie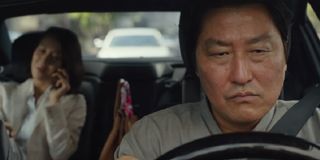 Bong Joon-ho creates a multi-genre movie experience with Parasite, a film that grabs the audience from the very first frame and doesn't let go even after the credits begin to roll. Parasite has become the surprise international hit of 2019, and one of the best films of the last decade. The Academy has nominated Bong Joon-ho's masterpiece for six Academy Awards, including Best Picture, Best International Feature Film, and Best Directing-this is the first time the Academy has nominated a film from South Korea in these categories. Parasite could become the first film from South Korea to take home Oscars for Best Picture and Best International Feature Film.
Parasite has been gaining momentum ever since its May 2019 Cannes Film Festival debut. There, it became the first Korean film to win the prestigious Palme d'Or award. Parasite was also the first film since 2013's Blue is the Warmest Color to win it by a unanimous vote. After winning the Palme d'Or, the film went on to become the third highest grossing film of all-time in South Korea with $113 million worldwide. In January 2020, Parasite took home the Golden Globe for Best Foreign Language Film, where Bong Joon-ho made sure to give English-speaking audiences some much needed advice about expanding their film horizons. On February 2, Bong Joon-ho and Parasite take on the British Academy Film Awards (BAFTAs) with four nominations including Best Director and Best Film.
Parasite follows two Seoul families, the Kim and Park family. The Kims are barely above the poverty level and they have very little ambition to rise above it. Through their natural scheming abilities, they find ways to survive their situation. The Parks are a wealthy family who live a luxurious life, especially compared to the Kim family. Ki-woo (Choi Woo-shik) lucks out and obtains a job working as a tutor for the Park family daughter, Da-hye (Jung Ji-so). He soon develops a plan to ensure that his entire family gets a job working for the Parks. The Kim family must then pretend not to know each other. Parasite marks the fifth collaboration between Bong Joon-ho and Song Kang-ho, who plays the Kim father in Parasite. Bong Joon-ho also co-wrote Parasite with his Snowpiercer production assistant Han Jin-won. Parasite is a must-see movie this award season. Those seeking to find it, just have to know where to look.
Is Parasite Available To Stream Yet?
Parasite became available to purchase to stream on January 14. Parasite can be bought on FandangoNow, Amazon Prime Video, Vudu, Google Play, and other video platforms. All of these platforms currently offer the film for $14.99 and in various video qualities, including HD, SD, or 4K UHD. For those not willing to commit to buying the film yet, Parasite is still showing in many theaters, and it will be part of AMC theaters' annual Best Picture showcase on February 1 and February 8. Purchase Parasite to stream HERE.
When Will Parasite Be Available On DVD And Blu-ray?
Parasite is available on DVD and Blu-ray on January 28. The DVD and Blu-ray prices will range from about $18 to about $23. As stated above, for those who want to see it before the physical copies are available, buy it to stream on iTunes, Amazon Prime Video, and other streaming services. Preorder the DVD or Blu-ray of Parasite HERE.
When Will Parasite Be Available To Rent On VOD?
Parasite will also be available to rent on VOD on January 28. Parasite renting options will then become available on various video services and devices, like Amazon Prime Video, iTunes, and Vudu.
Are Any Of Bong Joon-ho's Other Movies Available To Stream?
Since 1997, Bong Joon-ho has made eleven feature films as a writer, director, or producer. Eight of them are available to stream in addition to Parasite.
Barking Dogs Never Bite
Bong Jong-ho's directorial debut, 2000's Barking Dogs Never Bite is available to stream. It's on the free streaming service Tubi, and it is available to purchase or rent on Amazon Prime Video. Barking Dogs Never Bite is about an unemployed grad student, his wife, and the barking dog that haunts them. Stream Barking Dogs Never Bite HERE.
Memories Of Murder
Memories of Murder is a crime drama based on South Korea's first documented serial killer, who had a reign of terror from 1986 to 1991. It's Song Kang-ho and Bong Joon-ho's first film collaboration. Memories of Murder is available on iTunes. Stream it HERE.
Antarctic Journal
Bong Joon-ho received writing credit on Antarctic Journal, a psychological thriller and horror film about a Korean team's intense mission to Antarctica. Antarctic Journal is available to stream for free on Tubi. Stream Antarctic Journal HERE.
The Host
2006's The Host is a creature film about what happens when careless American military personnel dump chemicals into a South Korean river. Their actions result in a water monster and an abducted daughter. The Host is available to stream for free on Tubi, and available to purchase or rent on various video platforms, including Amazon Prime Video. Stream Bong Joon-ho's The Host HERE.
Mother
Mother follows a mother (Kim Hye-ja) who takes the law into her own hands after a sloppy murder investigation results in her son (Won Bin) being falsely accused of the crime. Mother is available to purchase and rent on various video on demand platforms, including Amazon Prime Video. Stream Mother HERE.
Snowpiercer
Snowpiercer and Okja are both available to stream on Netflix. Snowpiercer follows a group of global passengers aboard the Snowpiercer train.Chris Evans, Song Kang-ho, Tilda Swinton, Jamie Bell, and Octavia Spencer star. It's Bong Joon-ho's English language debut. Stream Snowpiercer HERE.
Okja
Okja is a Netflix original movie that has an ensemble cast that includes Tilda Swinton, Lily Collins, Steven Yeun, Ahn Seo-hyun, Jake Gyllenhaal, and Choi Woo-shik. Okja is about a girl and her genetically modified super pig. Stream Okja HERE.
Sea Fog
Bong Joon-ho wrote and produced Sea Fog, a story about what happens when an attempt to smuggle Chinese immigrants into Korea goes very wrong. Sea Fog is available for free on Tubi and available to rent or purchase on most major video platforms. Stream Sea Fog HERE.
There is an abundance of Bong Joon-ho films available to stream (and many of them for free). This makes it easy for anyone who wants to watch Bong Joon-ho's body of work before or after viewing Parasite. There will be plenty of Parasite and Bong-Joon-ho coming soon with his plans to expand the film's universe.
Your Daily Blend of Entertainment News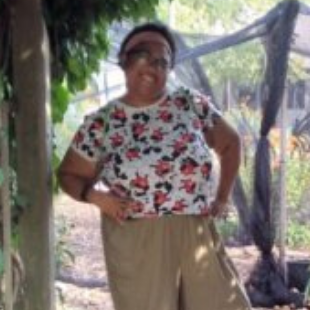 Spent most of my life in various parts of Illinois, including attending college in Evanston. I have been a life long lover of pop culture, especially television, turned that passion into writing about all things entertainment related. When I'm not writing about pop culture, I can be found channeling Gordon Ramsay by kicking people out the kitchen.