5 Lessons Robert Pattinson's The Batman Should Take Away From The Dark Knight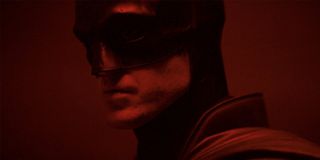 Batman's history on the big screen will be entering a new era in 2021. Following Ben Affleck's short-lived run as the DC Comics hero in the DC Extended Universe, a new version of the character will be hitting the big screen in Matt Reeves' The Batman, played by Robert Pattinson. Given the expectations for such a massive property, there exists a great deal of pressure on the project – but the good news is that there exists a great run from which it can learn a whole lot: Christopher Nolan's Dark Knight Trilogy.
Considered one of the greatest superhero trilogies of all time, Christian Bale's run as the Caped Crusader was revolutionary in cinema, and did a great deal to transform the genre into what it is today. In reflection, there is a great deal that The Batman can take away from the series, and in particular there are five key lessons:
Let Bruce Wayne live it up
With his acts of vigilantism technically being a crime, Batman very much uses Bruce Wayne as his cover story – the objective being to make people believe that there's no way that the billionaire playboy would be flying across the roofs of Gotham at night. This was an aspect of the character that was pulled off well by Christian Bale's iteration of the brooding hero in The Dark Knight trilogy, and should be held up as a model example by The Batman.
While Bruce Wayne was using vast amounts of his personal wealth to fund his costumed adventures in Christopher Nolan's films, that activity was camouflaged by his penchant for making massive and flashy purchases – be they cars or restaurants – and hosting fancy parties. It was an excellent execution of hiding in plain sight, and a methodology that would be welcomed back if reintroduced with Robert Pattinson's version of the character.
The more realistic, grounded approach really works for Batman
The majority of comic book blockbusters have a habit of leaning into fantastical and science-fiction elements as they are regularly awesome sources of spectacle, but Christopher Nolan's Batman movies demonstrated a different way for the genre to approach the term "epic." While the films of the Dark Knight Trilogy do go a touch beyond reality at times, part of what defines them is their commitment to a grounded aesthetic, and it's an approach that makes a deep impression.
It's not a direction you can really take with the majority of mainstream superhero stories (Superman is an alien, Iron Man requires technology that doesn't exist, etc.), but it really works for Caped Crusader, and Matt Reeves' upcoming movie would do well to adopt it. It's been said that The Batman will have a greater focus on the character's identity as "World's Greatest Detective," and one can imagine that story being a lot more compelling if it's realistic and defined by the same rules that govern our own reality.
Make even previously adapted characters feel fresh
While The Dark Knight Trilogy launched with villains that had never before been adapted into live-action (Carmine Falcone, Scarecrow, and Ra's al Ghul), the rest of the series is pepper with characters seen in previous eras – including The Joker, Two-Face, Catwoman, and Bane. What was particularly nice about the treatment, though, was that all of the refreshed characters were exactly that: made fresh again. With help from the source material, the films were able to present new takes on familiar names, and there is a lot of hope that it's a trick that Matt Reeves' The Batman will also be able to pull off.
It's been confirmed that the 2021 DC Comics movie will feature a litany of antagonists for Robert Pattinson's titular hero, and what's interesting is that all of the characters have been adapted for the big screen before – the list including Carmine Falcone (John Turturro), The Penguin (Colin Farrell), Catwoman (Zoe Kravitz), and The Riddler (Paul Dano). Thanks to past films with impressionable performances, there may be some pressure for The Batman to try and mirror what's already been done, but the film will ultimately be much more satisfying if it takes a page out of the Dark Knight Trilogy and focuses on unique interpretations.
Lean into Batman's strong moral code
As noted earlier, Christopher Nolan's Batman wasn't exactly above breaking the law in order to enforce the law – as exhibited by constant embezzlement from Wayne Enterprises, multiple assaults, and ignoring extradition treaties – but one thing that can be said about him is that he had a defined moral code. There was a line that he wouldn't cross, and that line was committing murder.
The Robert Pattinson version of Batman doesn't necessarily have to have the exact same moral code as Christian Bale's, but what would be good to see is a strong illustration of his personal philosophy in vigilantism and the extent of his boundaries. In the Dark Knight Trilogy, knowing that Bruce Wayne would only go so far in his pursuit of justice helped define who he was as an interpretation of the great DC Comics character, and Matt Reeves' movie would benefit from an approach doing the same.
Don't just use a gravelly voice
As recognized in this piece, there is a whole lot to really love about Christopher Nolan's Dark Knight Trilogy, but if there's one negative criticism that gets anywhere close to consensus among fans it's the fact that Christian Bale's Batman voice is kind of silly. It's understandable that it's a necessary part of the character, as Bruce Wayne doesn't want people to recognize his secret identity from the way he talks, but it also made the movies an easy target for parody.
Fortunately, there is an easy fix that Robert Pattinson's Batman can employ: he can use a voice modulator. Not only was this a solution utilized by Ben Affleck's incarnation of the Gotham hero, but it also just makes a lot of sense given that it's a technology readily available in our own world. If the Matt Reeves film wanted to have an extra bit of fun, it could have one of the many great voice actors who have played the character do some dubbing work – but one could also imagine Pattinson not being super cool with that.
What lessons would you like to see The Batman take from the Dark Knight Trilogy? Hit the comments section with your thoughts, feelings, and opinions, and stay tuned here on CinemaBlend for more updates about the future of Robert Pattinson's upcoming DC blockbuster.
Your Daily Blend of Entertainment News
Assistant Managing Editor
NJ native who calls LA home and lives in a Dreamatorium. A decade-plus CinemaBlend veteran who is endlessly enthusiastic about the career he's dreamt of since seventh grade.