The DCEU Has A Superman Issue, Here's What They Should Do About It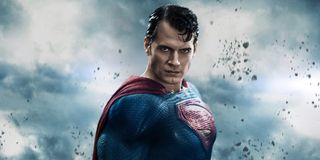 Just like how Iron Man kicked off the Marvel Cinematic Universe in 2008, Superman was the hero to get the ball rolling in the DC Extended Universe. While the Kryptonian hero had already gotten plenty of coverage in the world of movies for decades prior, following Superman Returns' underwhelming box office performance in 2006, Warner Bros decided it was time to launch a new cinematic era for the character.
Enter Henry Cavill, who starred in Man of Steel and looked like he had a bright future ahead of him as Superman. Seven years and three movies later, now the character's theatrical future is very much in limbo, with there barely being any word on Man of Steel 2, or any kind of Superman movie, coming down the pipeline. Clearly the DCEU has itself a Superman issue, but there is a way to get this particular superhero back on track. But first, let's go over Superman's DCEU history.
What We've Seen Of The DCEU's Superman So Far
After over three decades of living on Earth and keeping his powers secret from the rest of the world, Henry Cavill's Clark Kent finally became Superman after General Zod and his minions came to Earth and attempted to terraform our world into a new Krypton. Clark's superhero career got off to a rocky start, to be sure, and his clash with Zod ended when he was forced to snap the Kryptonian general's neck to prevent a cornered family from being killed. By the end of the movie, Clark scored a job at The Daily Planet and was ready to use his abilities to continue helping humanity.
Set 18 months after the events of Man of Steel, Batman v Superman: Dawn of Justice followed Superman as he struggled with the polarizing public opinion towards him. Some felt he was a godlike savior and others thought he was an alien menace, with Batman falling into the latter camp. Thanks to the Caped Crusader's paranoia and Lex Luthor's machinations, the two heroes eventually clashed, but the fight was short-lived and they later teamed up with Wonder Woman to fight Doomsday. Using Batman's Kryptonite spear, Superman sacrificed his life to vanquish the human-Kryptonian monstrosity, though his return to life was foreshadowed.
Superman was brought back into the picture during the latter half of Justice League, when the team resurrected him using a Mother Box and the Kryptonian scout ship's genesis chamber. While he woke up rather cranky, reuniting with Lois Lane and traveling back to Smallville managed to snap him back into his right mind. Donning a new costume, Clark rushed to help Batman, Wonder Woman, Aquaman, Flash and Cyborg defeat Steppenwolf. Once that was done, he resumed both his life as Clark Kent and his everyday superhero activities. Superman also cameoed (from the neck down) at the end of Shazam!, appearing at the eponymous character's school to have lunch with him, Freddy Freeman and the other foster siblings.
The DCEU's Superman Issue
So within the DCEU, Superman is now back among the living and continuing to protect the innocent. In real life though, there's no indication when or even if we'll see Henry Cavill reprising Superman. While Man of Steel 2 has been in development since 2014, aside from both Matthew Vaughn and Christopher McQuarrie having taken respective cracks at it, and J.J. Abrams reportedly being approached for the project sometime last year, there haven't been any major updates lately, Even if this sequel were to suddenly be put on the fast track, the earliest we would see it is in 2023 given what's already on the current DC movie calendar.
Furthermore, it's also been called into question about if Henry Cavill will even play Superman again. Back in September 2018, it was reported that Warner Bros and Cavill were going their separate ways. However, this was never officially confirmed, with Warner Bros saying shortly after this report surfaced that it still had a "great relationship" with the actor and that it had not made any "current decisions regarding any upcoming Superman films." As of late last year, Cavill said he wasn't giving up on playing Superman again and was eager to move forward with Man of Steel 2.
So currently, the cinematic Superman languishes in limbo, which is a weird place for one of the world's most famous and marketable superheroes to be in. Granted, it's not the first time this has happened with the Kryptonian, but given where Justice League left off with him, it's a shame we haven't gotten to see the next chapter of his story unfold, let alone see him clash with other iconic members of his rogues gallery, like Brainiac.
How The DCEU Can Fix It
As nice as it would be to see Henry Cavill don the Superman suit again, we might have to prepare for the possibility that Justice League will indeed be his last time playing the character. As such, Warner Bros would be wise to start fresh, i.e. reboot Superman… again. I can see your eyes rolling, but hear me out on this.
The direction of the DCEU has changed significantly post-Justice League, with the franchise focusing less on interconnectivity and more on individual character stories. Aspects of the original DCEU are certainly still in place, namely with Gal Gadot's Wonder Woman, Jason Momoa's Aquaman and Margot Robbie's Harley Quinn still running about, as well as the Zachary Levi-led Shazam! clearly being set in that continuity. But having these characters team up is no longer being prioritized.
At this point, the DCEU might as well be considered a brand more than a continuity, which is especially evident when looking at what's happening with Batman. Ben Affleck retired as the Caped Crusader and Robert Pattinson was hired to put on the cape and cowl for Matt Reeves' The Batman. It's since been confirmed that Pattinson is playing a completely separate iteration of Batman rather than a younger version of Affleck's vigilante.
We'll have to wait and see how The Batman is received, but if Warner Bros and DC feel confident with rebooting Batman now, why can't they do the same with Superman? Yes, it hasn't even been a decade since Man of Steel came out, but if nothing else is going to happen with Henry Cavill's Superman, then these companies should officially close that chapter of the character's cinematic history and begin a new one.
If the DCEU is more of a brand, then there's no reason that a new filmmaker and actor can't come in to put their own spin on Superman. There's no need to worry about having this version of Clark Kent directly match Henry Cavill's version, and with more than 80 years of comic book history to work with, there are still plenty of ways that a new actor can deliver a unique Superman to the big screen while still staying true to the spirit of the character.
Who knows, maybe there will come a day when DC decides to launch the DCEU 2.0, and this Superman, along with Robert Pattinson's Batman, could lead the charge on that. But for now, if nothing else is happening with Henry Cavill's Superman, Warner Bros and DC needs to focus on delivering a high quality Superman movie regardless of its ties to other corners of the DC mythos. The first step towards making that happen is pressing the reset button again, and hopefully this time things don't get off to a polarizing start.
Whatever ends up happening with Superman on film, we here at CinemaBlend will keep you apprised of any major updates. For now, you can learn what other DC movies are on the way with our comprehensive guide.
This poll is no longer available.
Your Daily Blend of Entertainment News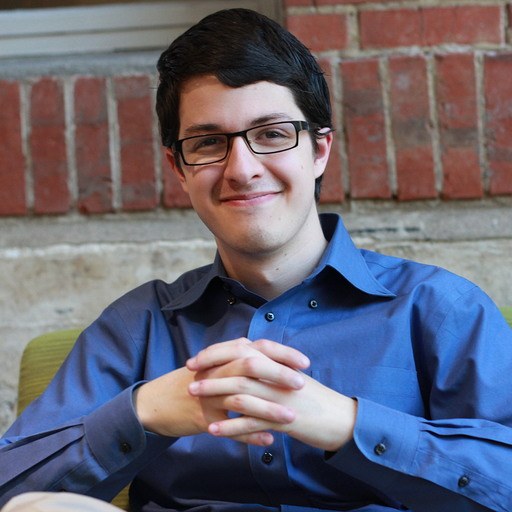 Connoisseur of Marvel, DC, Star Wars, John Wick, MonsterVerse and Doctor Who lore. He's aware he looks like Harry Potter and Clark Kent.