What To Watch On Amazon Prime If You Like Being Sad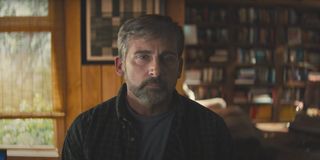 CinemaBlend participates in affiliate programs with various companies. We may earn a commission when you click on or make purchases via links.
Sometimes we all just need a good cry. Not a single tear slowly moving down your cheek type of cry. No...a big, ugly cry that no one would mistake for allergies. Although attaining that level of tears can be difficult more times than not, we can always get a little help from sad movies that bring the waterworks and then some. Luckily, Amazon Prime is loaded with that very type of movie.
Maybe, just maybe, watching a movie that makes you feel an overwhelming sense of sadness could do us all a lot of good in a day and age when we treat bottling emotions like an Olympic sport. So, I've come up with this list of movies on Amazon Prime that you should watch if you just want to feel sad and shed a tear over something that has nothing to do with you. Grab your tissues, because we're about to explore the saddest movies streaming on Prime Video.
Terms Of Endearment (1983)
Winner of five Academy Awards, including Best Picture, the 1983 mother-daughter drama Terms Of Endearment is a roller coaster of emotions that gave audiences one of the most tear-jerking endings in cinematic history. Starring Shirley MacClaine as Aurora Greenway, Debra Winger as her daughter, Emma, and Jack Nicholson as former astronaut Garret Breedlove, this riveting movie takes an in-depth look at love and loss through the eyes of a mother and daughter.
Why it's a good option if you want to be sad: If the broken romantic relationship between the central characters isn't enough to make you sad, the film's emotionally gutting ending will give you the perfect opportunity to let go and release all those tears.
Stream it on Amazon Prime here.
Manchester By The Sea (2016)
The 2016 drama Manchester By The Sea asks viewers to be patient in figuring out why Lee Chandler (Casey Affleck) is so hesitant to return to his hometown following the death of his older brother Joseph Chandler (Kyle Chandler). As the movie progresses, and the relationship between Lee and his nephew Patrick (Lucas Hedges) begins to build, we, as the audience, discover the disturbing reason for the grief-stricken loner's reluctance to return home.
Why it's a good option if you want to be sad: I won't give anything away, but there's a scene about an hour into this movie that I still haven't recovered from nearly four years after the fact. To this day, my wife refuses to re-watch this film, not because it's a bad movie, but because she can't bear to feel that way again. And, the emotional conversation between Lee and his ex-wife, Randi (Michelle Williams) is enough to break you.
Stream it on Amazon Prime here.
My Girl (1991)
The 1991 coming of age story My Girl follows tomboy Vada Sulten (Anna Chlumsky) as she navigates her small town with her best friend Thomas J. Sennet (Macaulay Culkin). One would think that Vada would be used to death, as her father (Dan Aykroyd) runs his funeral service from their home, but the 11-year-old protagonist doesn't realize how death affects us until it's far too late.
Why it's a good option if you want to be sad: I mean, the scene with Thomas J. and the bees, and the aftermath, is enough to make a grown man cry. The look on Vada's face when she accepts that her best friend isn't coming back gets me every single time.
Stream it on Amazon Prime here.
Dear Zachary (2008)
Unlike the rest of the titles on this list, Dear Zachary is a documentary about the 2001 murder of 28-year-old Dr. Andrew Bagby and the long, drawn out crusade his grieving parents embarked upon to gain custody of their grandson, Zachary, from his mother, who is also the woman who killed their son. The project initially started out as a way for Zachary to get to know his deceased father, but quickly turns into something much more heartbreaking.
Why it's a good option if you want to be sad: If you enjoy watching other people cry while talking about their murdered friend or son, Dear Zachary is for you. This tense and highly emotional documentary will have you in tears before it even gets to the most depressing and unsettling section of the film.
Stream it on Amazon Prime here.
Mary And Martha (2013)
The 2013 British-American television drama Mary And Martha tells the story of Mary (Hilary Swank) and Martha (Brenda Blethyn) who both lost their only children after contracting malaria in Africa. The two grieving mothers turn their pain into action as they work towards raising awareness for the disease that is responsible for hundreds of thousands of deaths each year.
Why it's a good option if you want to be sad: Watching mothers deal with the deaths of their children is always a good way to make people feel sad, and it's no different here with Mary And Martha. You'll bounce between sadness and acceptance time and time again by the time this 90-minute drama wraps up.
Stream it on Amazon Prime here.
Warrior (2011)
When estranged brothers Tommy (Tom Hardy) and Brendan Conlon (Joel Edgerton), who haven't seen or spoken to one another in years, cross paths during an MMA tournament, the once-close siblings are forced to work through their personal issues with each other as well as their alcoholic father, Paddy (Nick Nolte).
Why it's a good option if you want to be sad: You probably wouldn't think that a movie about the world of MMA would bring you to tears and overwhelm you with sadness, but Warrior doesn't pull any of its punches. Plus, the scene with a drunk Nick Nolte stumbling around a hotel room quoting Moby Dick is one of the most emotionally grueling scenes you'll see in a sports drama.
Stream it on Amazon Prime here.
Last Flag Flying (2017)
The 2017 Richard Linklater-directed drama Last Flag Flying tells the story of Larry "Doc" Shepherd (Steve Carell) as he seeks out his old Marine buddies Sal Nealon (Bryan Cranston) and Richard Mueller (Laurence Fishburne) in the hope that they will join him to recover his son's body after he was killed in combat in Iraq.
Why it's a good option if you want to be sad: Linklater is effective in building the relationships between the three estranged friends as well as building up the moment Doc finally sees his son's body at Dover Air Force Base. Everything after is an emotional gut punch.
Stream it on Amazon Prime here.
Wonder (2017)
The 2017 drama Wonder centers around 10-year-old August "Auggie" Pullman (Jacob Tremblay), who was born with rare medical facial deformity and had to undergo multiple surgeries in order to gain the use of his senses. The film follows Auggie as he starts the fifth grade and how the teachers, students, and their parents learn to accept the young disfigured boy with a heart of gold.
Why it's a good option if you want to be sad: Wonder is a tremendously inspirational film, but there are scenes in the movie where you can't help but feel sympathy and pity for the young Auggie as he is mistreated and judged by everyone besides his parents.
Stream it on Amazon Prime here.
The Big Sick (2017)
The Big Sick is essentially a fictionalized version of the beginning of Kumail Nanjiani and Emily V. Gordon's relationship, in which a character based on Gordon, Emily Gardner (Zoe Kazan), goes into a coma shortly after the new couple breaks up. Over the course of the following months, Kumail meets and forms a relationship with Emily's parents, Terry (Ray Romano) and Beth Gardner (Holly Hunter).
Why it's a good option if you want to be sad: There's a scene after Emily comes out of her coma where Kumail thinks that everything is going to be okay, only for Emily to tell him that even though he went through this extremely transformative experience on her behalf, nothing has changed for her. After everything he went through, this makes it all worse.
Stream it on Amazon Prime here.
The Farewell (2019)
The Farewell centers around Billi Wang (Awkwafina) and the rest of her extended family as they travel to see their dying grandmother in China under the guise of a wedding so that her final days will be enjoyable and filled with family. As the family heads to mainland China, they begin to question decisions they've made in life and contemplate their future.
Why it's a good option if you want to be sad: There's a scene near the end when Billi agrees to keep her grandmother in the dark before she goes back to America, no matter how much it hurts to continue the lie during what might be their final meeting.
Stream it on Amazon Prime here.
Beautiful Boy (2018)
The 2018 film Beautiful Boy shows how far a father will go in order to save his troubled and meth-addicted son. Starring Steve Carell as David Sheff and Timothée Chalamet as his son Nicholas, this biographical family drama navigates a world filled with pain, sorrow, and drug addiction.
Why it's a good option if you want to be sad: There are times in Beautiful Boy when you wish David would simply give up on his son, but he continues to see the good in Nicholas even when the rest of the family has given up on the troubled youth. This movie is a testament to the undying love and forgiveness of a father who can't stop caring for his son, no matter how much it damages every other relationship of his.
Stream it on Amazon Prime here.
Those are just 11 of the saddest movies I could find on Amazon Prime, but with a vast library of titles which seems to only expand each day, I'm sure I'll be making an update to the list in the very near future. If your favorite movie that makes you sad didn't make the list, let us know in the comments, and remember to check back for the saddest movies on other streaming platforms like Netflix here on CinemaBlend.
Your Daily Blend of Entertainment News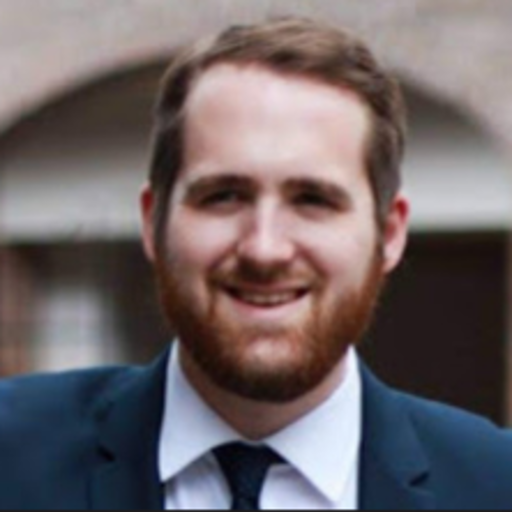 Philip grew up in Louisiana (not New Orleans) before moving to St. Louis after graduating from Louisiana State University-Shreveport. When he's not writing about movies or television, Philip can be found being chased by his three kids, telling his dogs to stop barking at the mailman, or yelling about professional wrestling to his wife. If the stars properly align, he will talk about For Love Of The Game being the best baseball movie of all time.